Politics
10 Reviews Of The Hulu Series 'Wu-Tang, An American Saga' (Season 1)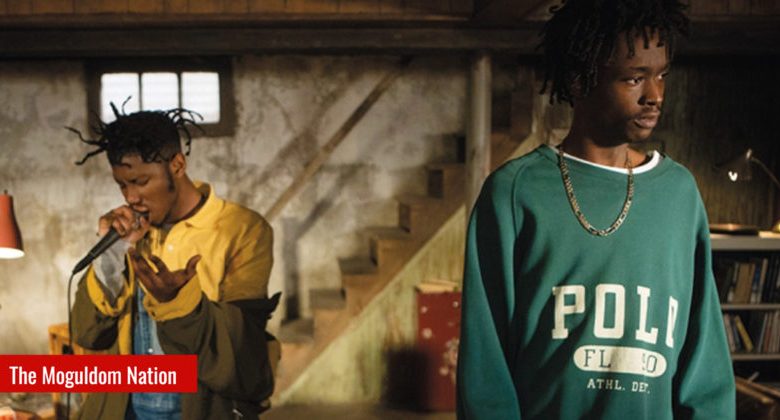 Though season one of Hulu's "Wu-Tang: An American Saga" was released in 2019, the recent premiere of season two has caused the series to capture the attention of old and new viewers alike. Chronicling the story and rise of one of the most iconic groups in hip-hop history, American Saga has been both praised and critiqued. Some viewers say they are definitely here for it, while others prefer other Wu-Tang Clan origin stories like "Of Mics and Men." Here are 10 critic and fan reviews of season one of the Hulu series "Wu-Tang, An American Saga."
1. Rotten Tomatoes on Wu-Tang Series
On this go-to movie review site, the Wu-Tang series received a critics' score of 74 percent and an audience score of 93 percent. Since Rotten Tomatoes critic scores can be harsh, 74 isn't too shabby.
"While not quite as impressive as its legendary subject matter, An American Saga is a beautifully rendered and raw exploration of the Wu-Tang journey," Rotten Tomatoes says.
"There's an emotional grit and resonance to this fictionalised version of the Wu-Tang Clan story… Even non-fans can dig it," wrote critic Brad Newsome of the Sydney Morning Herald, as reported by Rotten Tomatoes.
2. In The Hollywood Reporter
According to The Hollywood Reporter's Chief Television critic Daniel Fienberg, "Wu-Tang, An American Saga" is "hit and miss."
"A scripted series — I've seen eight of 10 episodes — it captures some of the group's kaleidoscopic perspective and nascent brilliance, but leaves too many of its best ideas half-developed," Fienberg wrote. "The documentary captured the music and the personalities better and, more importantly, it tells the story so much more clearly that I'd almost call 'Of Mics and Men' a required introductory text to make any sense of American Saga."
3. A Fan's Review on Common Sense Media
"This show really captures the 90's aesthetic I can't believe the show is this good I love wu tang and I love this series I love how they lead up to the events that changed their lives an amazing cast and production they really snapped I recommend this 100 percent especially if you love hip hop." – Common Sense Media User Hinataaburame10
4. How Wu-Tang's American Saga stacks up according to Variety
In its review, "Variety" tells readers Hulu's Wu-Tang series is "better eyed with caution" due to The RZA's involvement as creator and co-writer. "'Wu-Tang' feels less like a celebration of self and more like a carefully, thoughtfully told memoir," Variety wrote.
However, Variety's review isn't all bad. It also says the series is "clear-eyed" in its storytelling approach.
"'Wu-Tang' has flashes of sharp imagination — sequences that are animated, or styled like an early-nineties video game. But what it does best is depict street-level life with unflashy, unremarkable plainness, showing us New York as the man who'd become the RZA saw it," Variety says.
Listen to GHOGH with Jamarlin Martin | Episode 74: Jamarlin Martin
Jamarlin returns for a new season of the GHOGH podcast to discuss Bitcoin, bubbles, and Biden. He talks about the risk factors for Bitcoin as an investment asset including origin risk, speculative market structure, regulatory, and environment. Are broader financial markets in a massive speculative bubble?
5. IndieWire's Take
Film site IndieWire was mixed in its review of 'Wu-Tang: An American Saga.' "It captures the group's early polychromatic points of view and emerging creative brilliance, and like the best origin stories, 'Saga' tries to be a series that both Wu-Tang newcomers and Wu-Tang fanatics can grasp and enjoy," critic Tambay Obenson wrote of the series.
Obenson agrees with THR's Fienberg that "Of Mics and Men" is a required introductory viewing to fully grasp American Saga. He praised the series for not being "a hagiography," which is writing that idolizes its characters to saint-level status.
"It's a slow burn that requires patience. So viewers expecting to immediately dive into the music studio with RZA and company will likely be somewhat disappointed," Obenson explains. "This isn't a musical drama of any sort; in fact, there's very little actual creation of music in the first seven or so episodes. It's more of a character-driven, coming-of-age drama about the lives of young black men from poor and working class backgrounds looking for a way out, and how they help each other learn to become men, without fathers in some cases."
6. According to a Google user
"Got through the first two episodes last night and I'm liking it! Not sure how much "Hollywood spin" was forced into the story, but its interesting to find out the background of one of my favorite hip-hop groups," Google user Jer R wrote.
7. Laughing Place on American Saga
Critic Mike Mack of Laughing Place added to the conglomerate of voices saying American Saga can initially be hard to follow, especially for the neophyte Wu-Tang fan. Mack said it was pretty much all over the place, but redeems itself in certain ways if you stick with it.
"Overall, Wu-Tang: An American Saga has an interesting story to tell and a strong cast with which to do so. It just doesn't quite deliver, at least in the early going. If you're a fan of Wu-Tang and are familiar with all of its members and their pasts, you may have a much easier time following along. If you're a casual fan just looking for something to watch, you may have to endure the early episodes to get to anything truly worth your time," wrote critic Mike Mack.
8. A Twitter user's take on Wu-Tang: An American Saga
"The Wu-Tang: An American Saga show is so good. I binged the first season in two days and I'm working on season two now. I haven't played a game since I streamed on Friday." – Twitter user @LeNerdyNinja
9. In Okay Player
According to critic Andre Gee in "Okay Player," the Wu-Tang series has strengths and weaknesses.
"Wu-Tang: An American Saga isn't a paint by numbers highlight reel. The ambitious series expands on history only briefly touched on in interviews and excerpts of The Wu Manual," Gee wrote. "Anyone with a cursory knowledge of music history knows what the Wu became, which makes their humble, contentious beginnings all the more compelling to watch. While the ensemble cast is spotty, the plot drives the action and makes the show a worthwhile watch for anyone seeking the backstory on one of music's most iconic movements."
10. Another Twitter user's take
"The Crown is good especially season one. But as a matter of cultural anthropology the best TV I've seen in a decade is Wu-Tang an American saga. But the award shows are always sycophants for a lot of bloviating WASPs." – Twitter user @mrcmsn