Tech
12 Header Bidding Partners To Monetize Your Website And Pre-Bid Install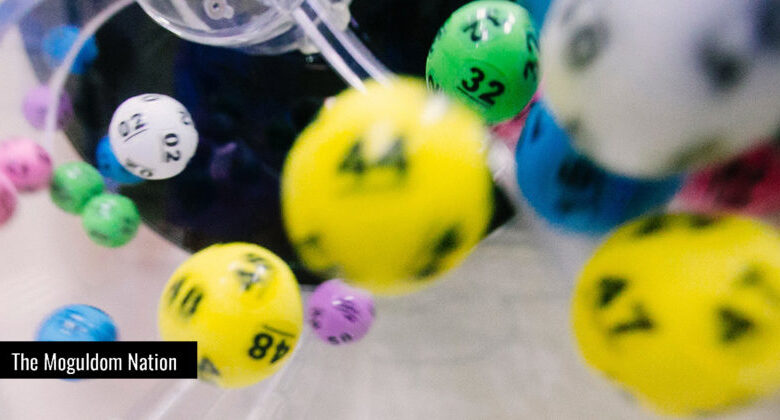 Publishers who monetize their websites using display ads are increasingly using header bidding, a technology that allows them to simultaneously request bids from multiple demand sources and send the bids to their ad server to conduct an auction.
Header bidding is an advanced programmatic technique that increases ad revenue by opening up a publisher's inventory to demand sources.
It's a way for publishers to conduct direct auctions and bypass inefficiencies that keep websites from finding the best prices for their ad space inventory.
The ad server determines the winning bid and renders the ad on the site, according to Amazon, which offers its own Unified Ad Marketplace. Allowing multiple bidders to bid on the same inventory simultaneously increases competition and results in more earnings for publishers.
Publishers place a piece of JavaScript code in the header section of their website HTML and set up line items in their ad server. When a user visits the page, the JavaScript requests bids from each demand partner and determines the winner before the ad request to the ad server is even made. The winning bid among header bidders then competes with the other eligible bidders depending on your ad server priorities. Finally, the ad server displays the winning bid on your page.
Header bidding has helped publishers grow their revenues by 20-to-50 percent, according to AdPushUp, a revenue optimization platform. The Telegraph news website reported that it saw a 70-percent-plus CPM uplift after nine months of implementing header auction.
eMarketer predicted in 2019 that global spending on header bidding would grow from around $70 billion to $81 billion by 2021.
Eighty percent of the top 1,000 U.S. publishers based on Alexa rankings use header bidding with an average of seven demand partners per page.
You can download the header bidding expert Chrome plugin to see what bidding partners your favorite websites use and what some of the most popular websites use.
Adzerk, which helps publishers build custom ad servers, keeps a header bidding tracker, updating the top 10,000 U.S. sites quarterly.
Here are 12 header bidding partners to consider to monetize your website and pre-bid install.
1. Amazon
Amazon's Unified Ad Marketplace is an invitation-only service designed for web publishers who directly or exclusively represent their site and use Google Ad Manager as their ad server. It works alongside other header bidding solutions or wrappers. The header bidding auction takes place on Amazon's servers. 
Amazon recently became one of the top demand partners in the world for publishers, according to programmatic monetization company Automatad.
Automatad lists unified payments and Amazon's data among the benefits of Unified Ad Marketplace. Among the possible drawbacks, it lists the absence of log-level data and reporting that is basic — even "bare minimum."
2. TripleLift
TripleLift is a tech company that invents, powers and scales ads. Based in New York City, the company claims to be reshaping the digital advertising landscape with consumer-centric advertising that drives results for advertisers and unlocks new revenue streams for digital media publishers, app developers and TV networks. TripleLift has offices across North America, Europe and Asia Pacific.
A key differentiator for TripleLift is that its programmatic native advertising combines in-feed native ads and seamless automation to make native scale, according to ad vendor database Thalamus. "TripleLift has gone a step further creating an RTB-enabled native ad exchange to allow advertisers buying media programmatically to leverage their existing buying platforms to access premium, in-feed native ads."
3. 33 Across
33 Across is a technology company focused on solving the challenge of consumer attention for automated advertising. The company claims that its AttentionX platform is the first programmatic solution to unify high-impact creative, quality supply and tech-driven scale.
The company gets its name from what many consider the hardest clue in a crossword puzzle — a large horizontal word in the middle of the puzzle that is usually 32 or 33 across. The logic behind this is if someone solves 33
across, they can unlock any other piece of the puzzle. The company has worked with The New York Daily News, CBSi, and Tribune Media, unlocking opportunities for monetization, according to AppNexus.
4. Conversant
Based in Chicago, Conversant is the digital media arm of Epsilon and employs more than 2,100 people in 17 offices worldwide.
The Conversant Private Exchange previously launched header bidding with a select group of publishers, and claims results that increased their overall earnings by almost 200 percent on average. Conversant has since expanded header bidding to all publishers. "Thanks to our direct relationships with hundreds of leading brands, publishers will get access to unique demand," the company said. "They'll monetize their inventory more efficiently, earning them the most possible revenue."
5. Verizon Media
When Verizon Communications purchased Yahoo! in 2017, it merged AOL and Yahoo! into a subsidiary named Oath, then renamed the company Verizon Media in 2019.
Header bidding for publishers is one of Verizon Media's offerings designed to maximize ad revenue for publishers across every medium and platform.
In September, Verizon Media launched OTT Smart Auction, a header bidding-like solution for premium video publishers that delivers long-form on-demand or live streaming content through connected TV or mobile apps.  The solution passes ID information directly to the Verizon Media demand-side platform, allowing advertisers to find their audiences on inventory monetized through Verizon's supply-side platform more efficiently. 
6. AppNexus
AppNexus, which optimizes programmatic online advertising, was bought in June 2018 by AT&T for somewhere in the range of $1.6 billion to $2 billion, becoming a subsidiary of AT&T's Xandr division.
AppNexus offers real-time bidding or programmatic advertising, allowing buyers to bid in real time for the opportunity to show an online ad when a web page is loaded or an app is used. The winning bidder gets to show its ad.
In a 2017 whitepaper, AppNexus explored three trends that showed how header bidding technology was evolving, including the maturation of the header bidding wrapper, the rising popularity of server-to-server header bidding, and the expansion of header bidding into video, mobile app, and native advertising.
"If you are a publisher monetizing your inventory, AppNexus is definitely a partner to talk to," a user wrote in a Trust Radius review.
7. Sovrn
Pronounced "sovereign," Sovrn was founded in 2014 after LLN Media purchased the company from Federated Media and started the programmatic advertising branch. A few months after launch, Quantcast ranked Sovrn the fourth largest network in the advertising industry.
Header bidding with managed demand is one of Sovrn's advantages, according to a review by AdPushUp. Sovrn's header bidding services are available via client-side and server-side. Both methods require active demand management. For this, Sovrn offers a dedicated account manager to handle the publisher's demands, AdPushUp reported. This is an advantage because "header bidding onboarding is time-consuming as it requires precise campaign setup."
8. Magnite (Formerly Rubicon)
Prebid.org — the independent organization on a mission to ensure "fair, transparent and efficient header bidding across the industry" — lists Magnite as a leader-member among its 60 dues-paying members. Prebid claims Magnite's prebid-as-a-service solution makes it easy for large publishers to deploy and control custom header bidding implementations without writing code.
Prebid says it uses Magnite to support its display and video ads across desktop and mobile apps. Today, Prebid.js claims to be the most widely used header bidding "container" or "wrapper" on the web.
Rubicon is a full supply-side platform with its own header bidder, and also does server-side header bidding, according to programmatic ad tech company Publift. This allows publishers to use more than one ad network inside Rubicon. "The ability to optimize your ad operations inside Rubicon can help you improve your earnings, but it's also a significantly more complex AdSense alternative, which means it'll require time and resources to manage it properly," Publift reported.
9. Index Exchange
Index Exchange claims to be democratizing digital advertising. According to its webpage, the company is "built on the pillars of neutrality, openness, and the most reliable technology … the ad exchange that media companies and marketers trust."
Header bidding is also known as client-side header bidding or browser-side header bidding. The entire auction is conducted on a user's browser and the process requires a header bidding wrapper that goes into the code of a web page. The publisher gets to select the number of demand sources to plug into the wrapper.
Revenue optimization platform AdPushUp found that by 2020, 26 percent of sites built their own header bidding wrapper (either with Prebid or a custom codebase) in-house. The other 74 percent of all wrappers were outsourced to a third-party vendor who managed the integrations on the client's behalf.
"We found a total of 89 different managed solutions being used, a fragmented market to say the least. Only one vendor, Index Exchange, had more than 4 percent market share," AdPushUp reported.
In three years from 2017 to 2020, no client-side wrapper made a dent in Index Exchange's monopoly, according to AdPushUp.
10. Pubmatic
An established player in digital advertising, California-based Pubmatic in February introduced its new OpenWrap software development kit with solutions based on Prebid open source for mobile in-app advertising.
With the launch, Pubmatic made a considerable stake in enterprise-grade management and analytics tools combined with the transparency and flexibility of Prebid open-source, according to a header bidding product review and comparison by Postindustria.
Pubmatic claimed in a press release that its header bidding capabilities deliver innovative programmatic technology to a largely nascent area of the market. "In a single integration, the entire network of brands, advertisers, exchanges, and brand-safety partners are available in a stable, cloud-based format."
Listen to GHOGH with Jamarlin Martin | Episode 73: Jamarlin Martin Jamarlin makes the case for why this is a multi-factor rebellion vs. just protests about George Floyd. He discusses the Democratic Party's sneaky relationship with the police in cities and states under Dem control, and why Joe Biden is a cop and the Steve Jobs of mass incarceration.
The software fixes poor user experiences with server-side header bidding technology, said Nishant Khatri, senior VP of product management. "Many app developers have struggled while trying to build in-app header bidding solutions on their own, due to lack of expertise and technical specialization in programmatic. With PubMatic, publishers get a unified, streamlined technology that maximizes performance and revenue."
11. Open X
Open X is listed as one of the best ad networks in 2020 by website monetization firm MonetizeMore, which described it as "the blue-chip of the advertising industry."
The OpenX bidder is one of the leading header bidding solutions and the company's state-of-the-art global programmatic market can provide publishers access to first-rate advertisers, making it an excellent choice for premium publishers, according to MonetizeMore.
You can read Open X user reviews, pros and cons, and product information here.
12.Criteo
Criteo runs an advanced marketplace for e-commerce publishers and allows users to set a floor price on the platform. That means "you'll get the CPM rate you want," according to a review by programmatic monetization company Automatad. "If the buyer isn't willing to pay above the desired CPM, it won't be allowed to buy the ad inventory, so no lower revenue for you."
Criteo provides a programmatic ad platform full of yield management options, including real-time bidding and the ability to establish direct deals, two tools necessary for an ad ops team to efficiently manage a large ad inventory, Automatad reported.
You can read some of the pros and cons of Criteo here.