Cannabis
20 paintings from the Golden Age of stoner art- Alchimia Grow Shop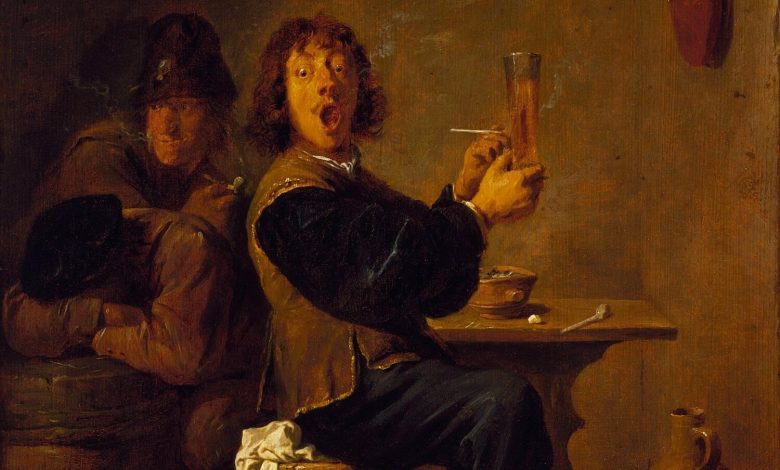 The criminalisation and stigmatisation of cannabis is a peculiar twist in the latest stage of humanity's long association with this plant because, for most of our history, cultures around the world have embraced it, and as early civilisations discovered its industrial, psychoactive and medicinal uses, they paid homage to it in their works of art.
It is not known exactly when cannabis began to be smoked recreationally, but until the invention of rolling papers, cannabis was often smoked using a pipe, as for thousands of years this was the most common tool to burn weed, hashish (or any other consciousness-altering herb) and inhale the smoke more efficiently.
The oldest known pipes have been found in a tomb in what is now Laos. They are about 3,000 years old and were most likely used for smoking cannabis. In southern and western Africa, marijuana was also burned in small covered pits and the smoke was then inhaled through hollow canes.
More famous is the so-called hookah, a water pipe that originated in Persia and was widely used from the early 17th century onwards in South Asia and the Middle East. However, the habit of smoking hashish began to spread throughout the Middle East much earlier, from the 900s onwards, as the consumption of alcohol was forbidden by the Koran. The Muslim population in Europe used cannabis as a recreational drug during the Middle Ages when the spread of Sufism influenced the Muslim world.
For example, in Morocco, quif or kif (a mixture of two-thirds cannabis and one-third tobacco) was traditionally smoked in a sesbi, a long, thin pipe with a wooden handle and a clay bowl. Thanks to its long handle, the smoke is cooled before it is inhaled.
Not long after Columbus discovered America in 1492, Europe came into contact with the habit of smoking tobacco in ceremonial pipes, a plant considered sacred by many indigenous cultures in the Americas. Before long, Europeans began experimenting with the aim of improving the taste of tobacco and enhancing the pleasure of smoking. One experiment was to add herbs to tobacco, for example, hemp, a plant that was cheap and readily available, as it was grown for both domestic and industrial purposes. Hemp was cultivated in large quantities across the continent – indeed, many kingdoms depended on it to provide the fibre needed for the ropes and sails for the expanding naval fleets of the various empires.
Sailors, soldiers and artists spread the custom of smoking hemp and tobacco, which became a popular pastime among all ranks and classes. The old masters of painting depicted these everyday pleasures of life with great expressiveness and time and again painted figures enjoying their pipes in taverns and smoking rooms, the 'coffeeshops' of this economic boom period for the superpower that was Europe.
Thus, the first appearance of cannabis smokers in modern pictorial representations is related to 17th-century Flemish painting, the so-called Dutch Golden Age painting or Dutch Baroque painting. Historians consider that the Dutch devoted almost a sub-genre to tobacco (alone or mixed with hemp) within costumbrist or genre painting. Scenes called 'merry company' were very much in vogue during this century, depicting groups of men and women sitting around a table, drinking, smoking and playing musical instruments. These scenes were intended to illustrate excesses and, as the intended viewers were well aware, concealed a sense of moral condemnation.
Social morphology shows us that it is mainly the working classes who are portrayed while smoking as the object and subject of the painting. Among the examples you will see below, great merchants or urban patricians appear less frequently, although there are painters who did portray them, which may mean that, at the time when consumption was considered a vice, they did not smoke or were not depicted smoking. However, we do find the artists themselves.
To be precise, in the Netherlands, the history of smoking cannabis dates back to this period, as can be clearly seen in this painting. A man seated on a stool holds a mug of beer in his right hand and a pipe in the other while exhaling smoke through his mouth. His eyes are wide open and he looks astonished as if the effect of the substance he is smoking has taken him by surprise.
He is the painter Adriaen Brouwer (1606-1638), one of the most influential Flemish artists in genre painting, who earned his fame through his scenes of peasant life, tavern interiors and expressive portraits, and who was also known for his fondness for beer and smoking like a chimney. To his right is his friend, the artist Jan de Heem (1606-1684), who specialised in still-life painting. Three other figures keep them company, while the man on the left is holding one nostril and blowing smoke out of the other.
In Brouwer's time, people who smoked were called 'toeback-drinckers' (tobacco drinkers). They smoked tobacco, often mixed with hemp, in Gouda stone pipes. Adriaen Brouwer brilliantly portrayed the toeback-drinckers in his paintings, giving them a dramatic expression that characterised card players and tavern thugs, often depicting them almost as if they were caricatures.
But he was not the only one, because many more traces of the cannabis plant can be found in the Golden Age of Dutch painting, as you can see in these other paintings which, naturally, are worthy of exhibition in the world's major art galleries. Because, without a doubt, in addition to their artistic value, these works are a great witness to the historic consumption of cannabis: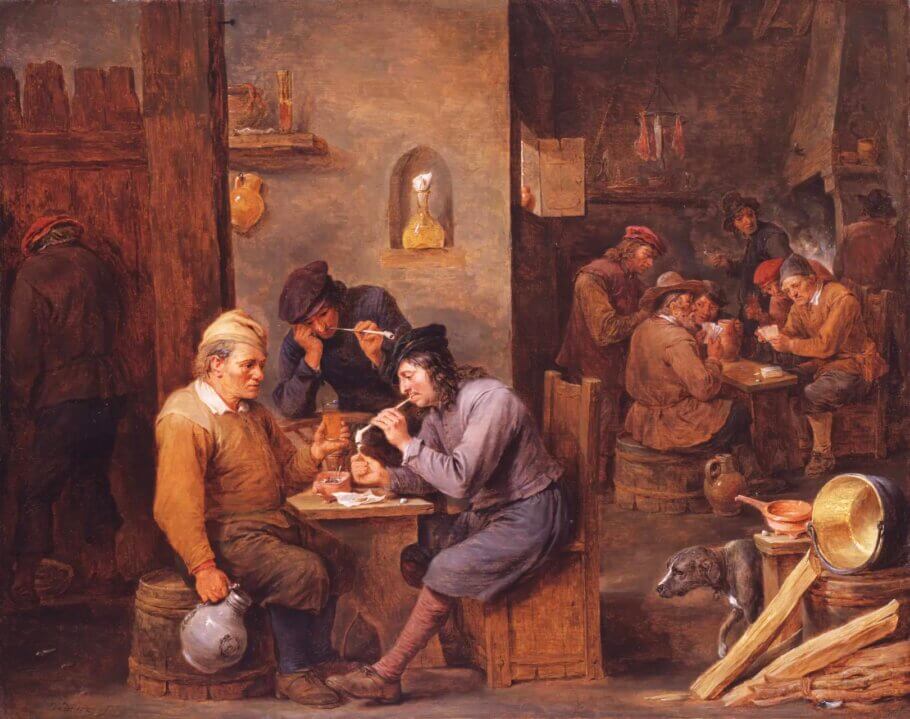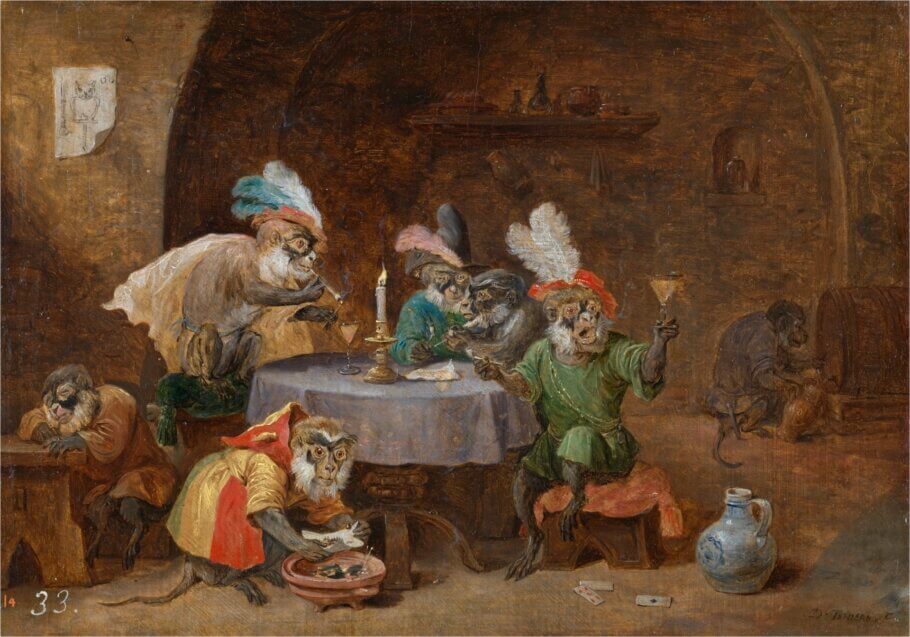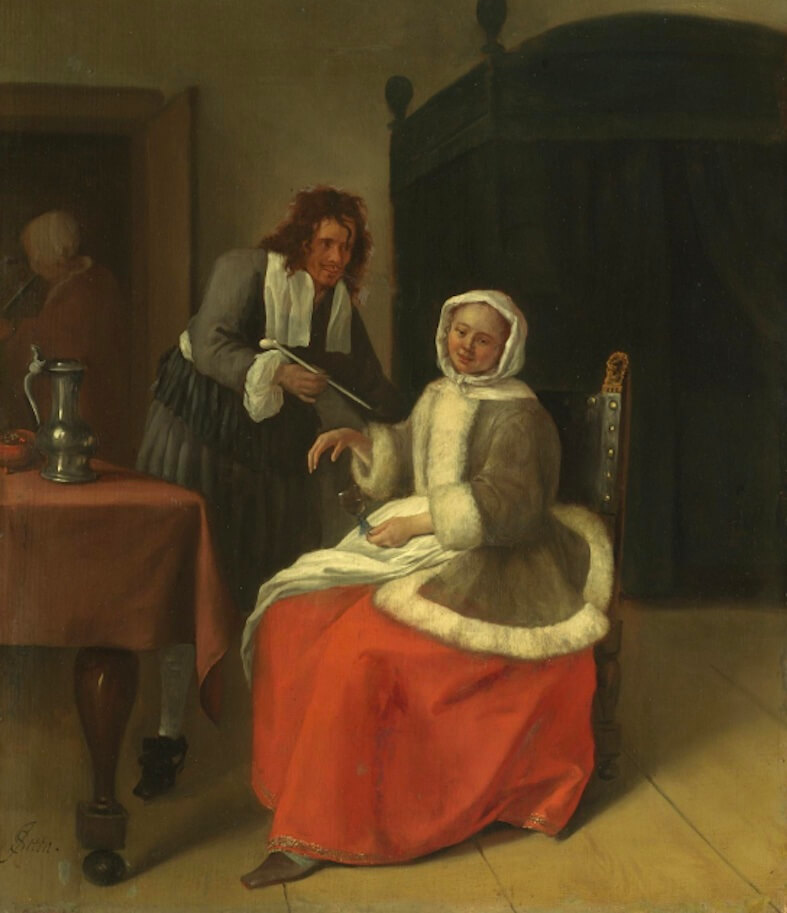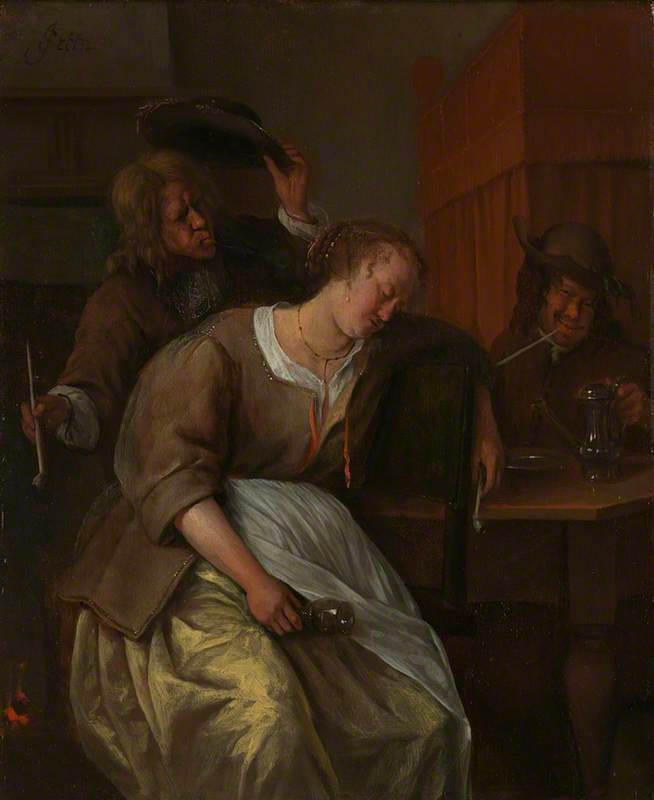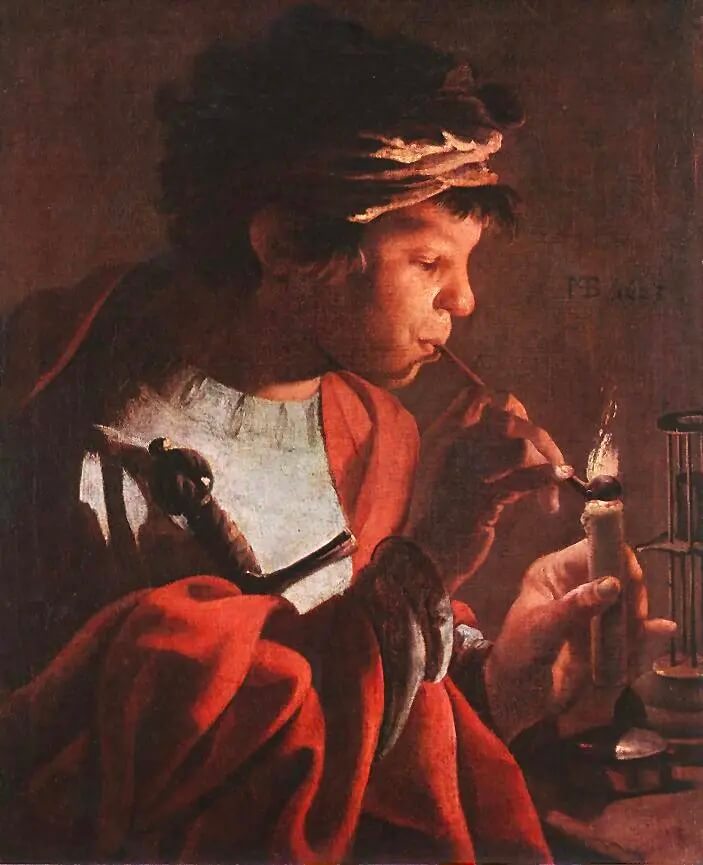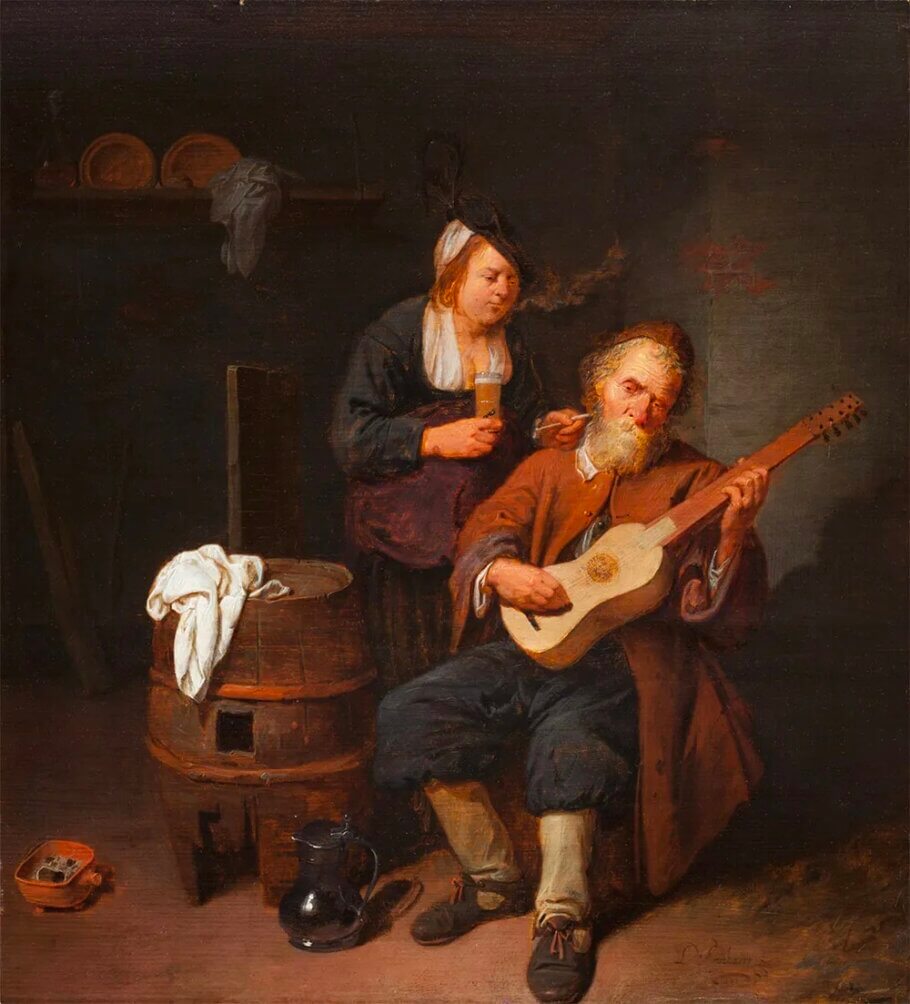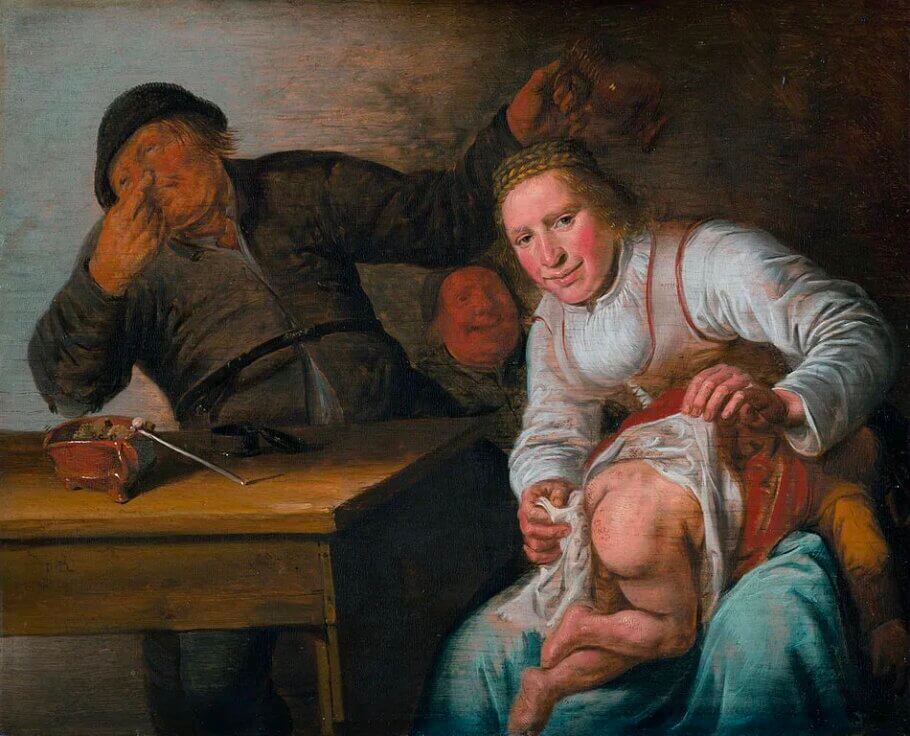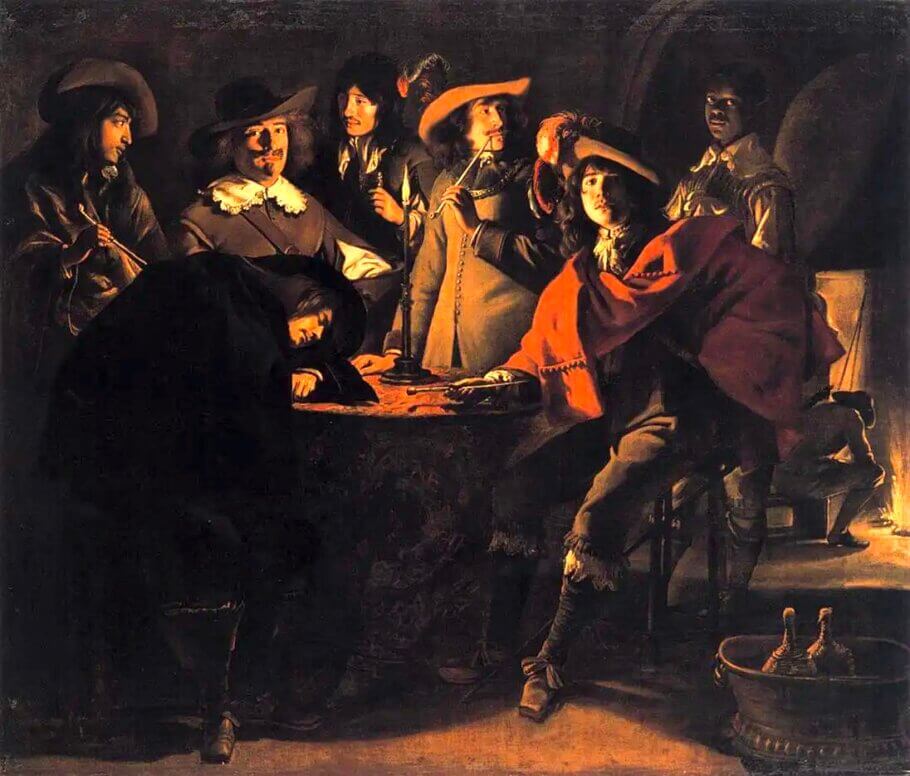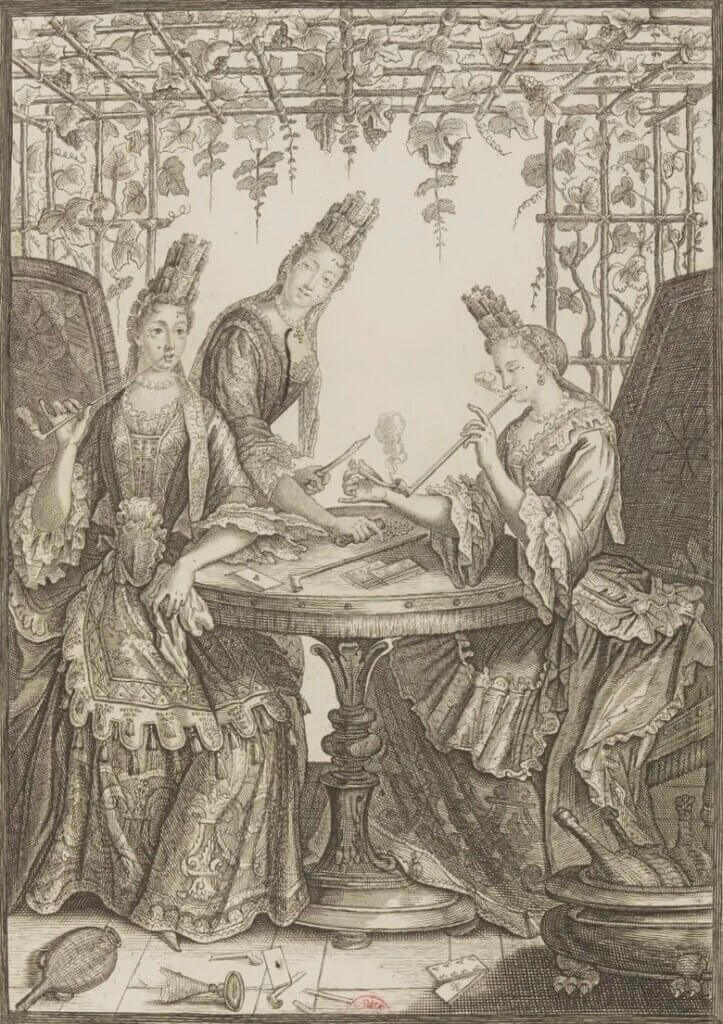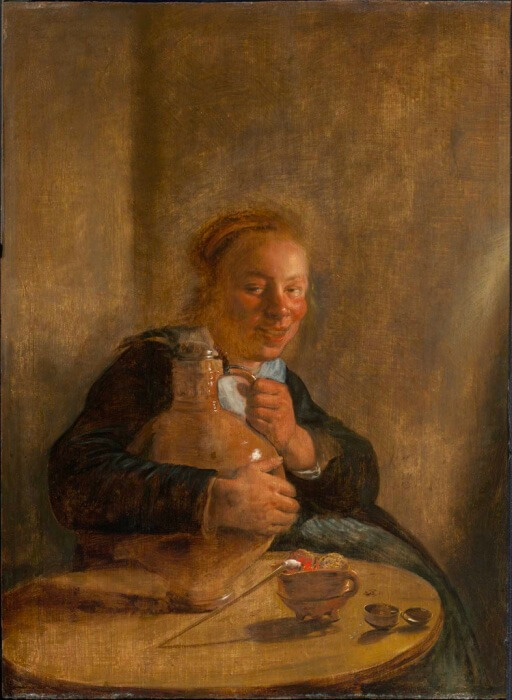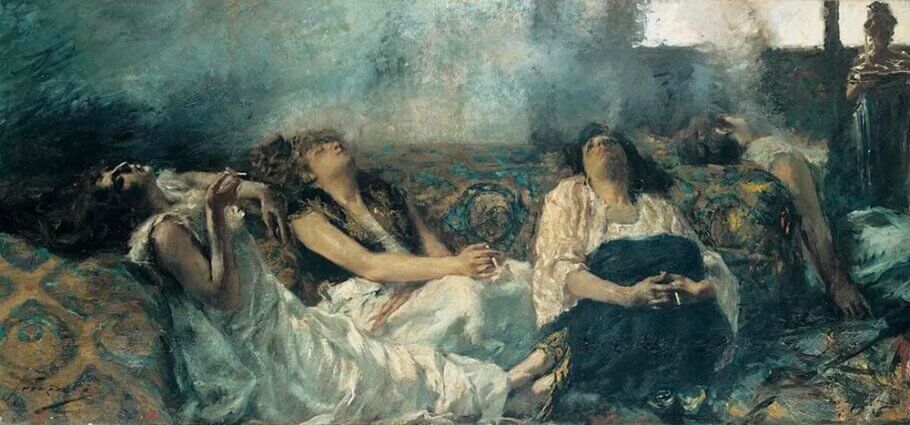 The articles published by Alchimiaweb, S.L. are reserved for adult clients only. We would like to remind our customers that cannabis seeds are not listed in the European Community catalogue. They are products intended for genetic conservation and collecting, in no case for cultivation. In some countries it is strictly forbidden to germinate cannabis seeds, other than those authorised by the European Union. We recommend our customers not to infringe the law in any way, we are not responsible for their use.