Fashion
2023 Roots Picnic-Lauryn Hill and Fugees Reunion +'Miseducation' 25th Anniversary Tribute!
So much went down at the 2023 Roots Picnic musical extravaganza; it can make your Spotify head spin! Lauryn shocks fans with a surprise performance with the Fugees. That alone is epic.
However, it gets better! Imagine seeing Usher, Busta Rhymes, The Roots, Lil Uzi Vert, Ari Lennox, Eve, Fat Joe and more acts all at the same event. Well, that is the reality of what Roots Picnic presents to attendees this year.
Therefore, let's do a recap. Let's get into all the details of this one-of-a-kind event. So if you missed it, read on!
Over the past weekend, GRAMMY® Award-winning multi-platinum hip-hop luminariesThe Roots hosted and co-headlined the biggest installment of the "Roots Picnic"to date at The Mann at Fairmount Parkin Philadelphia, PA. The weekend marked a beautiful celebration of culture, art, music, and the city of brotherly love.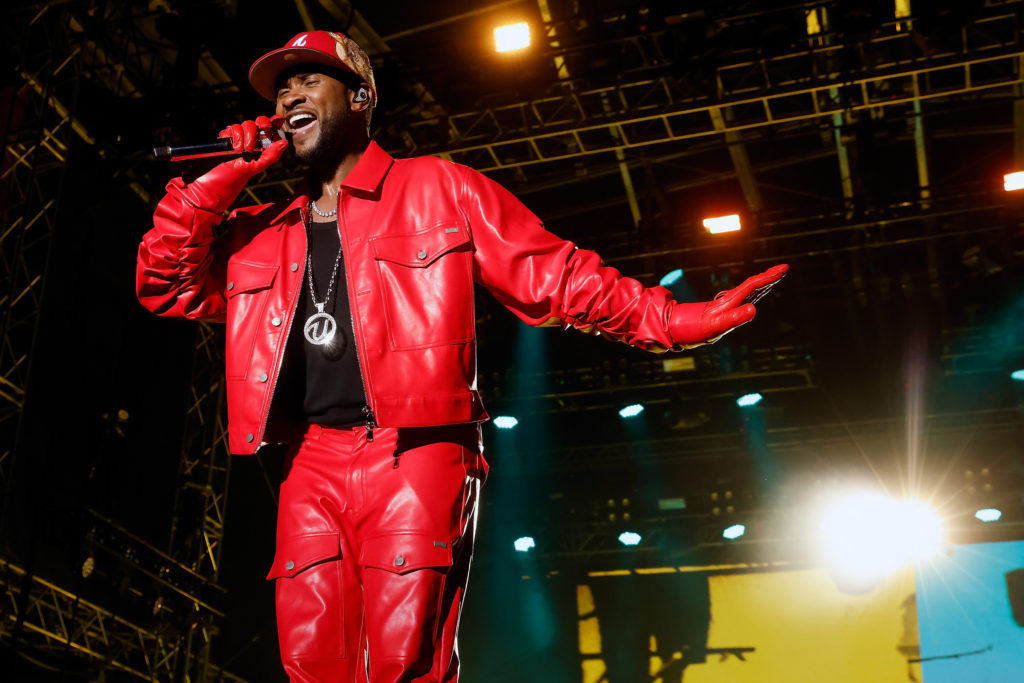 The festivities commenced on Friday, June 2 when Dave Chappelle joined The Roots for the first time during an unforgettable stand-up comedy show and musical performance at Wells Fargo Center. After the show began, comedian Jon Stewart's bonus set was announced. The combination of this generation's foremost comedian and the ultimate hip-hop band proved downright undeniable for the Philly crowd. The Philadelphia Inquirer notably raved "The Roots were spectacularly good. Their taut, propulsive set, anchored by Questlove and bassist Mark Kelley and demonstrating Black Thought's how-does-he-do-it? breath control, did not let up." It set the stage for the "Roots Picnic" weekend capped off by a trio of co-headliners—Usher, The Roots, and Ms. Lauryn Hill.
2023 Roots Picnic-Lauryn Hill and Fugees Reunion +'Miseducation' 25th Anniversary Tribute!
On Saturday, Ms. Lauryn Hill delivers a historic performance of her seminal The Miseducation of Lauryn Hill on its 25th anniversary. She surprises fans with a special Fugees reunion bringing out her former bandmates Wyclef Jean and Pras for what may be their final performance. We're not crying, you are… okay we're crying Lol.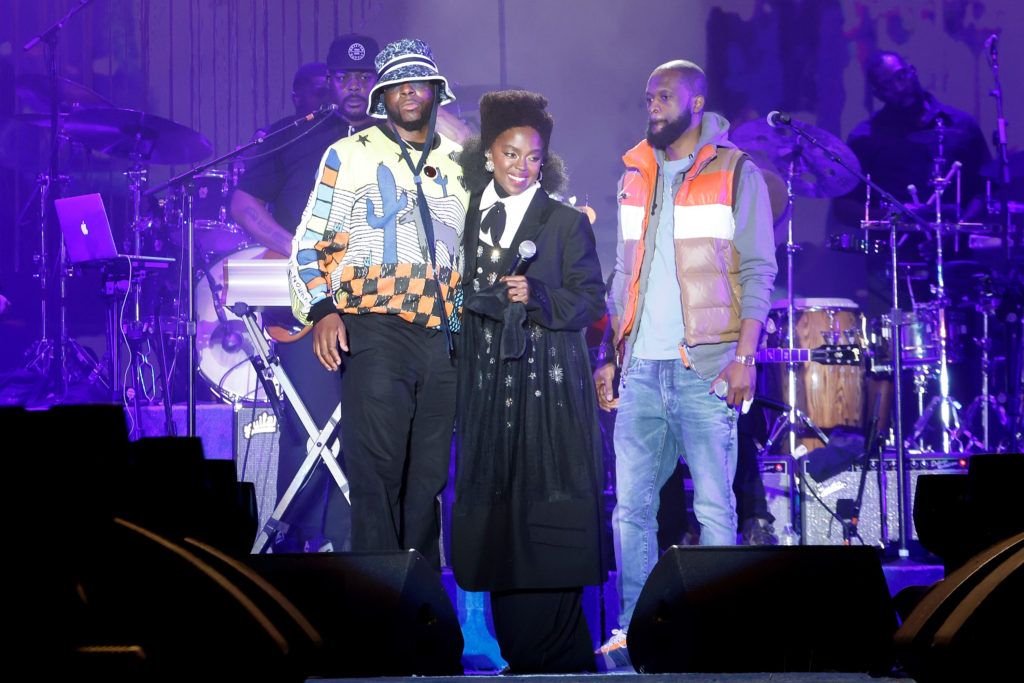 Closing out the festival with a bang, Usher entrances fans with a crowd-moving performance primed by his recent Las Vegas residency; but amplified with backing by The Roots crew and special guests Jazmine Sullivan and Eve. Over the span of the weekend, another hometown hero; Lil Uzi Vert, amps up the audience. All while rapper Eve makes her grand return during Black Thought's Live Mixtape set alongside Busta Rhymes! Her voice perfectly meshing with the legendary rappers.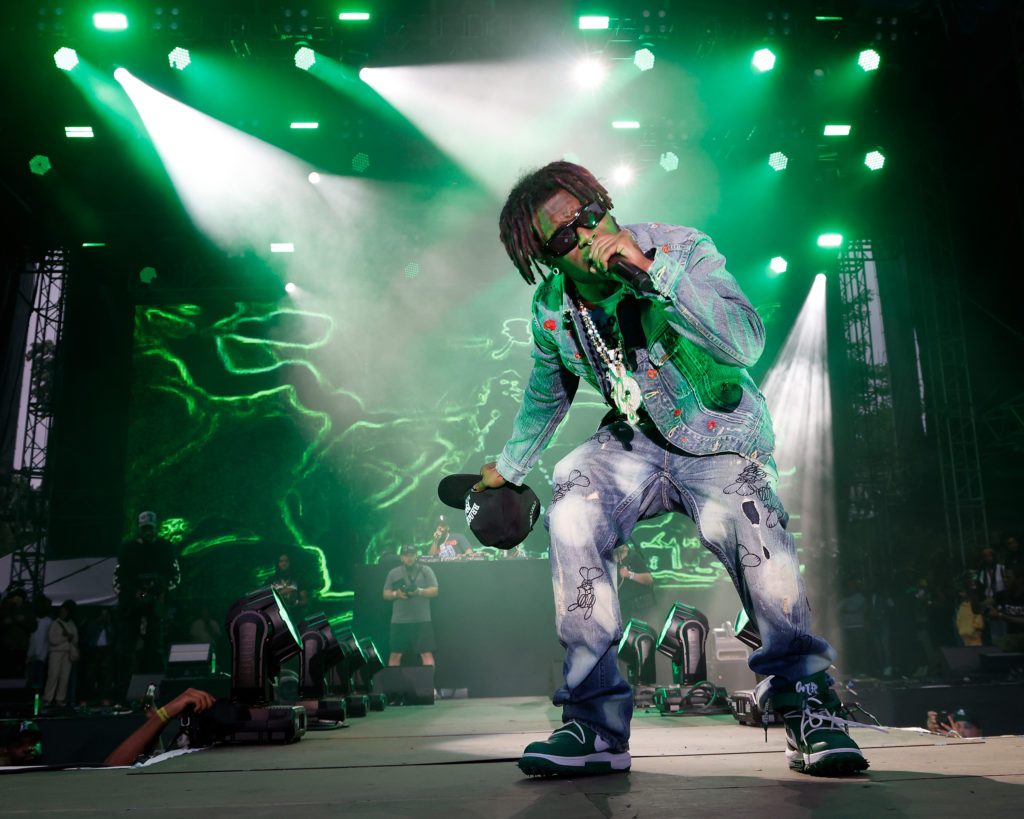 Furthermore, DJ Drama brings out Fat Joe who performs his biggest hits. Sporting a diverse slate of leading hip-hop, R&B, and soul staples, Ari Lennox, GLoRilla,  Lucky Daye, Syd; and many more also deliver electric, showstopping sets.
More Than Just Music to Enjoy
Moreover, influential artist Al-Baseer Holly returns for his 2nd consecutive Roots Picnic with the popular and provocative "Colored" Art Exhibition. Plus, the 2nd annual Roots Picnic Spades Tournament hosted by World Series of Spades creator and comedian Clint Coley proved to be a fan favorite in addition to other curated activations from experiential agency ASAP! Creative Management. This year, the podcast stage also welcomed Charlamagne Tha God and Off The Record with DJ Akademiks, in addition to Don't Call Me White Girl, Lip Service with Angela Yee, People's Party with Talib Kweli, and of course, Questlove Supreme.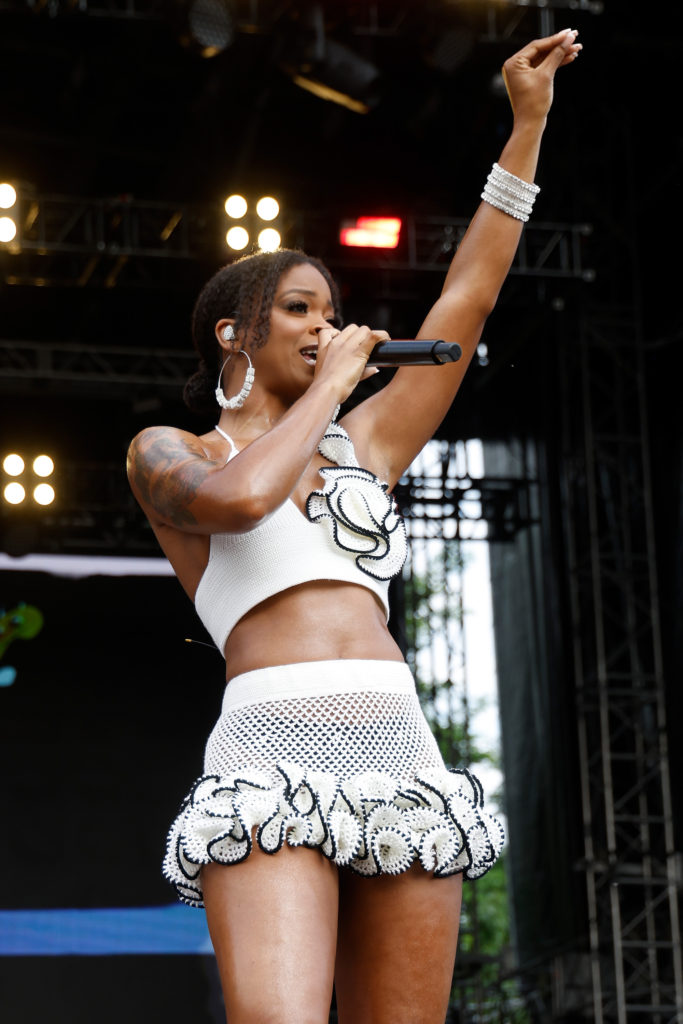 In 2023, the festival featured a series of must-see events, attractions, and activations across the city. The inaugural Roots Picnic Con took place at Logan Philadelphia Hotel Curio Collection by Hilton. The conference included panel discussions powered by Chase (Financial Health) and Pronghorn (Black Entrepreneurship) and a noteworthy Roots Picnic panel with Roots co-founder Tariq "Black Thought" Trotter, Live Nation Urban President and Roots Manager Shawn Gee, and APEX CEO and Roots Picnic Festival Director Brandon Pankey.
The weekend boasted DJ Aktive Presents Chill Vibes: The Official Roots Picnic Brunch Experience presented by Dunkin' and in partnership with Hornitos at Punchline Philly featuring a menu curated by the FoodChasers; the official afterparty of the Roots Picnic, Jerk x Jollof with DJ sets from Uncle Waffles, Vic B, Selekta XXX, and Na$H at NOTO.
The Story of The Roots Picnic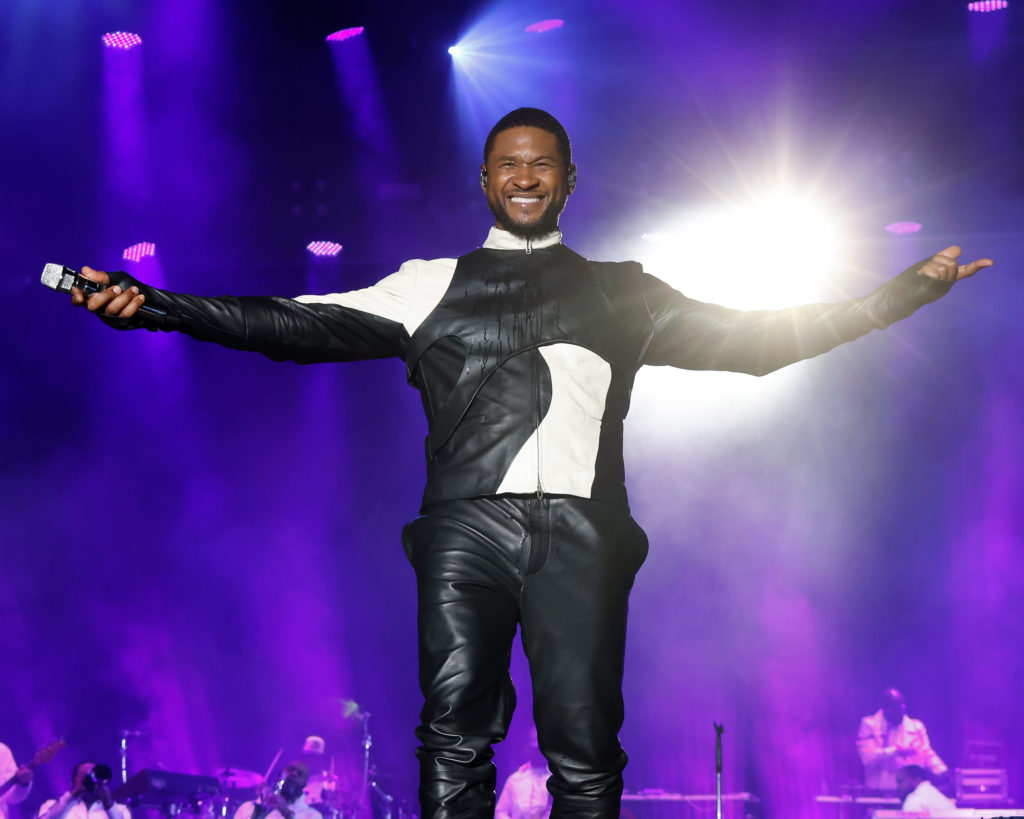 Since launching in 2007, The Roots Picnic has stood at the crossroads of music and culture, entertaining, engaging, and enlightening millions of fans along the way. Its dynamic lineups have included everyone from The Weeknd, Pharrell, Snoop Dogg, Phantogram, Usher, Nas, A$AP Rocky, Macklemore & Ryan Lewis, and Future to Vampire Weekend, The War On Drugs, Gary Clark, Jr., Solange, Diplo, Gnarls Barkley, and more. "Roots Picnic" isn't just a cornerstone of the group's career, but a cornerstone of the culture.
This year's Roots Picnic has been made possible with support from our partners, Google Pixel, Chase, The Mann Center, Snapchat, Cîroc, DeLeón, Monster, UberEATS, Dunkin', Everything Legendary, and Visit Philadelphia.
HEY YOU! ENJOY SOME RECAP PHOTOS!
Photo credit: Taylor Hill/ Getty Images (@taylorehill)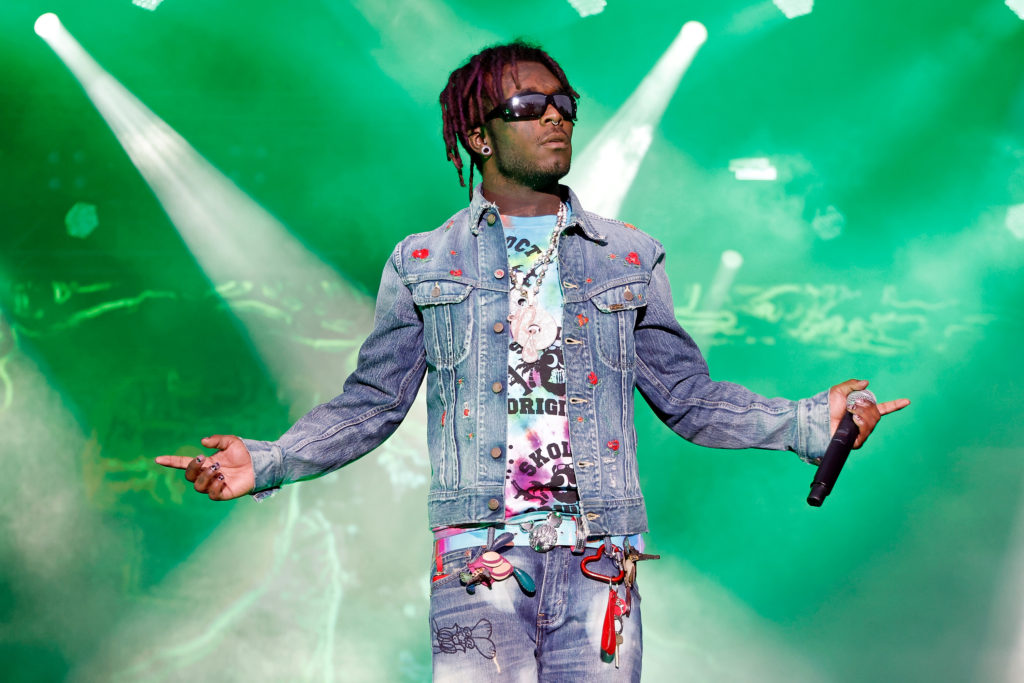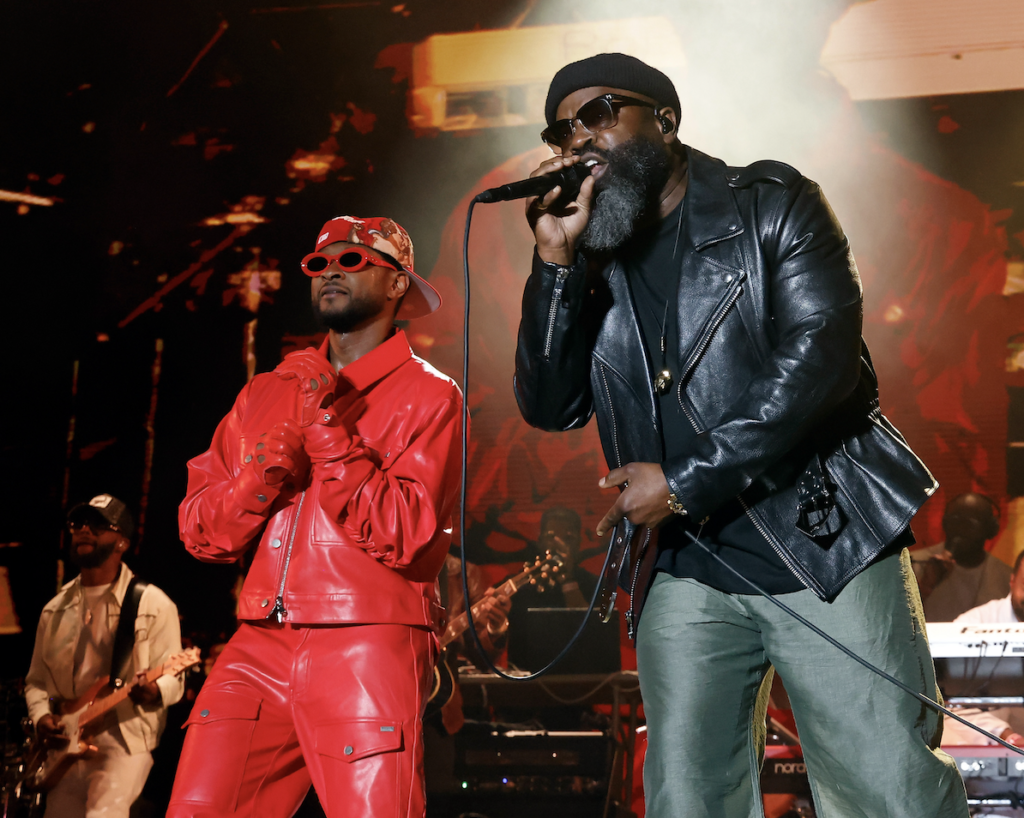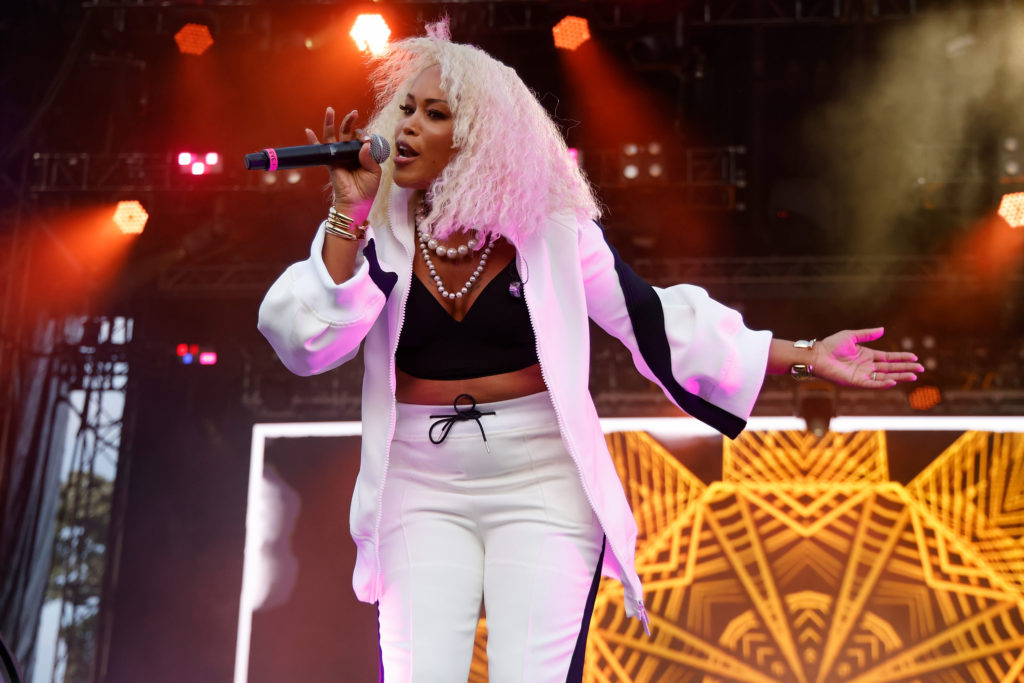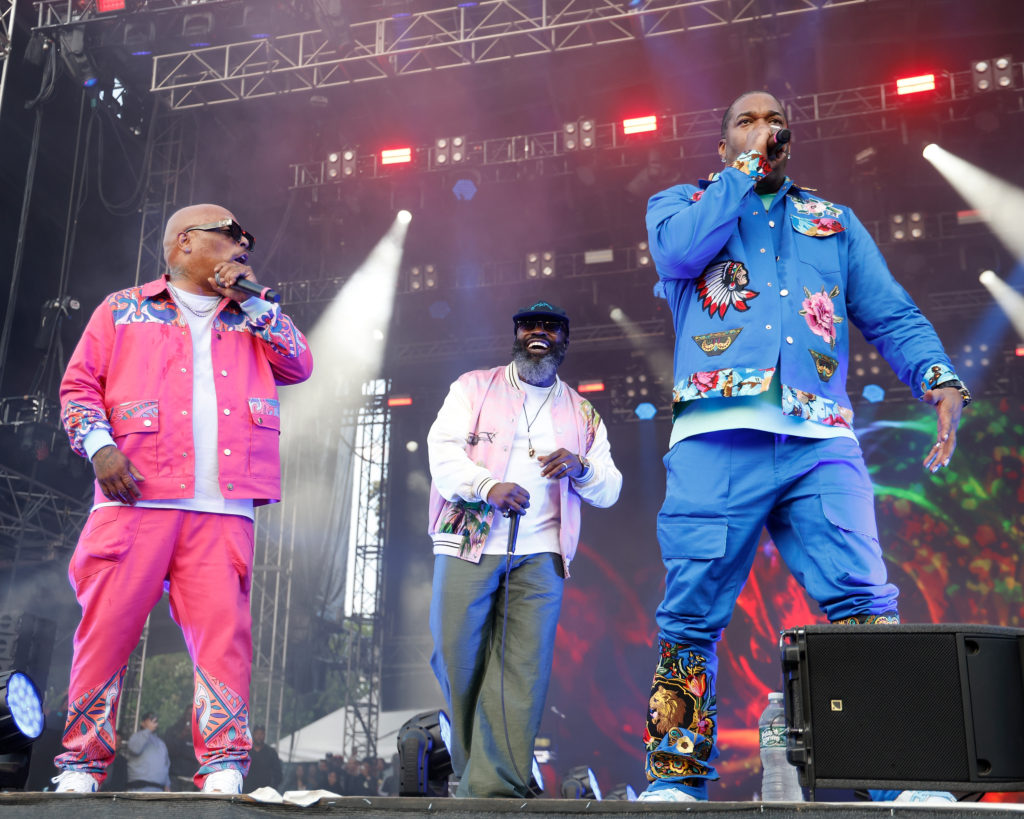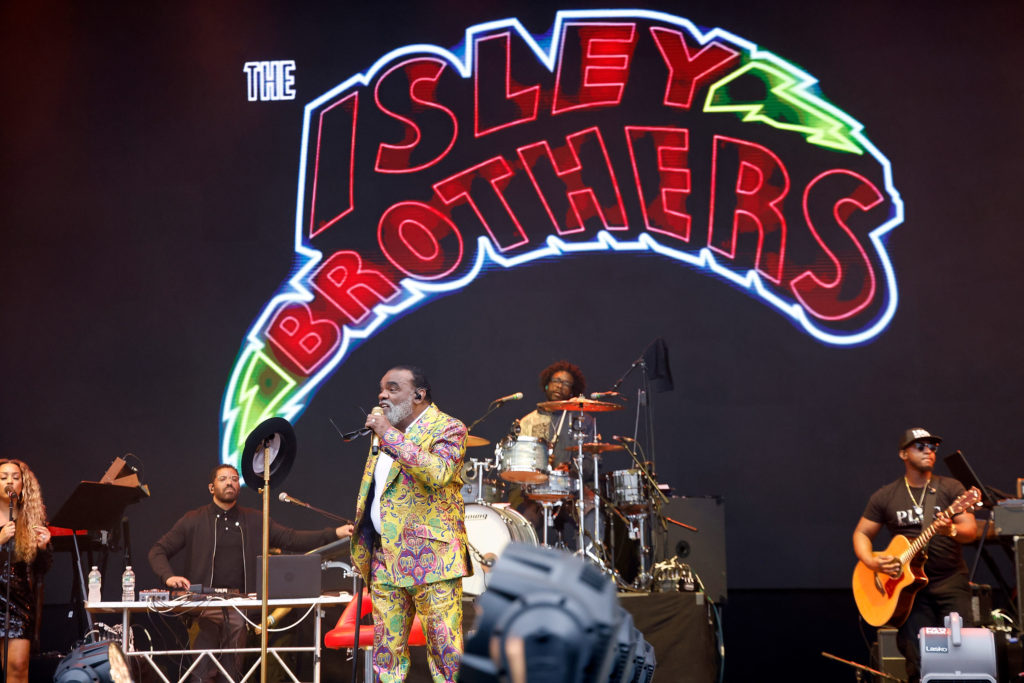 **Want Even More Beauty, Lifestyle, Hair, Fashion as well as Celebrity Style Sighting News, Insights as well as Trends? Well Honey do we have something special for you! Slide on over to our TikTok or Inspo filled Pinterest! Click HERE**
Thoughts on 2023 Roots Picnic-Lauryn Hill and Fugees Reunion +'Miseducation' 25th Anniversary Tribute!!? Well let's connect then! We're always around and love to hear from you. Therefore, join the discussion and talk all things 1966 Magazine; fashion as well as celebrity style sighting related with us by dropping a comment like its hot down low. Or also hit us up on our TikTok, Instagram (1966mag); Tumblr, Pinterest or tweet us @1966magazine.