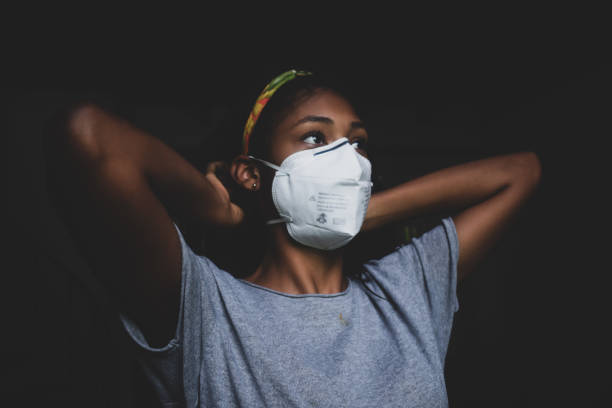 Mask-wearing has its costs and benefits. As we all know, they can slow the transmission of the COVID-19 virus, especially medical-grade masks (N95 or KN95) that are worn properly. However, they also impede human communication and have caused several questions about how they affect our long-term health. mask mandate
In short, wearing a mask long-term hasn't been easy for everyone. A simple scroll through social media will lead you to several people proclaiming that wearing a mask is challenging for them whether they have asthma, another condition or simply can't breathe. Masks are hard on young children, people with learning disabilities and people that are hard of hearing.
Talking with a mask on, as Kathleen Pike, a psychology professor at Columbia University has written, "is like talking on your phone in a zone with weak cell service."
Decision Fatigue: How to Avoid Pandemic Burnout mask mandate
To mask or not to mask?
The national debate over mask mandates in schools is picking up again. Governors in Connecticut, Delaware, New Jersey, New York, Illinois and Oregon all announced the end of their statewide mandates, to take effect in coming weeks. California has also made the decision to lift the indoor mask mandate, which will go into effect next week. It's a sign that more Americans are ready to move to a new phase of the pandemic.
The end of the statewide mandate is a "huge step toward normalcy," New Jersey's governor, Philip Murphy, says. "We can responsibly live with this thing."
Some public health experts think now is the right time to remove mandates, particularly in highly vaccinated communities, according to CNN.
"As the cases are decreasing right now with Omicron, you know, in a couple of weeks, maybe removing masks is actually the right thing to do," says Dr. Carlos del Rio, the executive associate dean of the Emory University School of Medicine.
However, as some people seem ready to move to the next phase of the pandemic, others seem hesitant.
In some communities, school mandates will probably remain even after governors lift statewide rules. The debate over mask mandates in schools has been a heated one since the start of the pandemic.
Although CDC Director Dr. Rochelle Walensky has said it's not yet the right time to