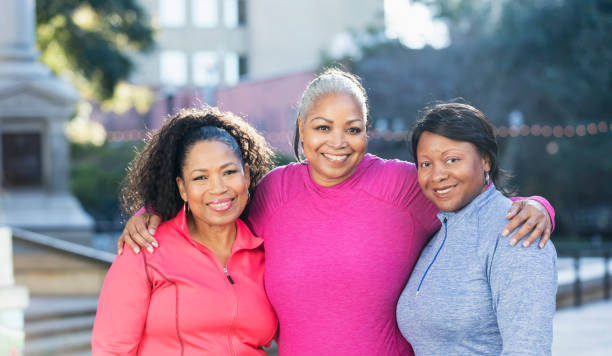 Who says that when you turn 40, you've had your chance to make some great friends? By midlife, you don't have to have found "your people," but that's not a hard and fast rule. And in many cases, this is the farthest thing from reality. While it's true that you need a diverse group of friends, making an effort to meet new people is the only way to discover a new best friend. This is when faith comes in.
Women should make an effort to meet new people. You can make as many as you want if that's what you really want. Let go of any bitterness or animosity you may have toward prior relationships. If you expect to meet interesting people with relative ease, that's precisely what you'll do.
That Person Who Is Opposite Of You
Sometimes the tried and true has to be flipped on its head. Do the opposite of what you're used to, and you could make a buddy who might help you view things from fresh angles.
Perhaps you and your new friend won't have many interests, but you'll enjoy chatting for hours anyhow. There may be some great discussions between the two of you since your perspectives are so different.
This may prepare you for the next phase of your life by helping you become more open-minded and accepting of new ideas and experiences. It's possible that your relationship with this individual may grow to be invaluable to you in the future.
RELATED: Makin' Boss Moves: Ways to Make Friends that Inspire You
Your Sounding Board
Find a role model who encourages you to improve yourself. Someone who has gone through a lot yet hasn't become cynical or bitter as a result. Get in touch with someone who has that inner wise old aunt spirit about them.
This friend should be someone who inspires you to do your best and who never makes you feel less than you are. It's inspiring to watch women who've been around for a while thriving and succeeding, just as it was as a child when we looked up to our adolescent babysitters.
The One Who Keeps It 100
This one will always be there for you. But also unafraid to say it is how it is. Even if this individual learns all of your secrets, they will never tell anybody.
They can give you their honest opinion, which isn't always pleasant to hear. On the other hand, friendship isn't about