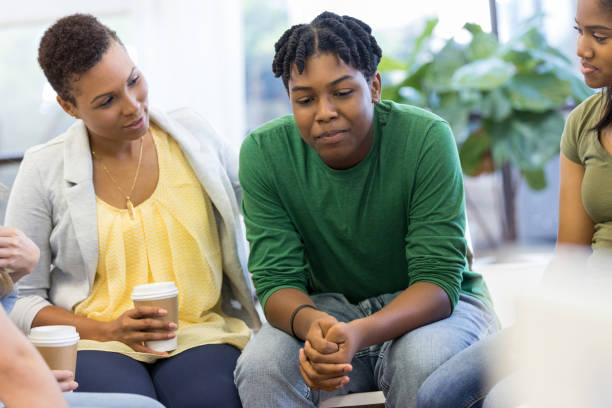 Multiple sclerosis is challenging to control due to its many recognized and unknown factors. The signs and symptoms of this illness are wide-ranging. There is no way to predict how the illness will develop since no two people's experiences are identical.
Any problem may be solved with the help of an MS support group.
Cognitive and psychosocial [effects] may be equally as significant as the physical symptoms of MS, which are generally the first to come to mind.
A Comprehensive Medical Team
"Comprehensive MS treatment needs the skills of many healthcare professionals," says Hope Nearhood, NMSS director of MS information and resources, advocacy, and healthcare access. Your ideal team may contain these experts:
Neurologist

MS nurse

Primary care provider

Mental health providers, such as a psychologist, psychiatrists, and social worker

Rehabilitation therapists, such as occupational therapists, speech therapists, and physical therapists

Neuropsychologist

Wellness professionals, such as a nutritionist and personal trainer

Other healthcare specialists, such as an ophthalmologist, a gynecologist, and a urologist

Pharmacist
Comprehensive, coordinated care aims to alleviate symptoms and improve function, independence, health, and quality of life.
Ask your doctor for suggestions if you need a referral to a qualified MS specialist. The NMSS website may help locate nearby medical facilities and clinics.
RELATED: Multiple Sclerosis: 6 Questions You Should Ask Your Doctor
Help At Home
People with multiple sclerosis should each take on a distinct group of responsibilities as part of a support network for those with the condition. With the assistance of a care partner, such as a spouse, friend, or member of the family, performing day-to-day responsibilities may be simplified. A care partner may assist with activities such as organizing appointments and errands, cleaning, transferring, and getting dressed.
Social & Emotional Support
You may get emotional support from your loved ones, but you may also find it helpful to join an MS support group. It helps to be among others who understand what you're going through. They have insights that most others don't.
There are several methods to meet MS patients.
Finding a local multiple sclerosis support group or meetup near you

Signing up for an MS volunteer opportunity or fundraiser

Networking through MS organizations

Joining groups on social media platforms like Facebook

Connecting with others here in the MS community
Depression is frequent in people with MS if they can't shake gloomy sensations and have