Politics
5 Things To Know About Cuba Covid Vaccine, A First For Latin America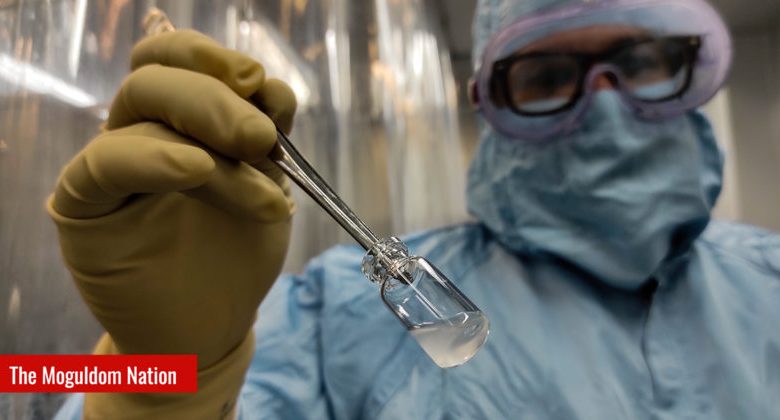 Cuba, a world leader in medicine, is the first Latin American country to develop a successful home-grown covid-19 vaccine, allowing the island nation to avoid negotiating with pharmaceutical giants or the COVAX vaccine-sharing initiative as it curbs the spread of the killer pandemic.
Cuba's covid vaccine, named Abdala, was approved by the country's national regulatory agency, the Center for State Control of Medicines, Equipment and Medical Devices (CECMED) on July 9.
CECMED said the Abdala vaccine met requirements for quality, safety and effectiveness.
The vaccine was produced in Aica laboratories and was subjected to rigorous evaluation and inspections before it was released to the public, according to CECMED.
With the vaccine in place, Cuba sought to vaccinate 70 percent of its population by September and 100 percent by December.
The government said Cuba is on course to become the first country to vaccinate most of its population with its own vaccine. Nearly 80 percent of Cuba's vaccines are produced locally.
Here are the five things you need to know about Cuba's Covid Vaccine:
1. Effective after three doses
According to the Abdala manufacturer, the vaccine is more than 92 percent effective at preventing covid-19 after three doses, which take at least two months to be administered.
The Abdala vaccine is one of five vaccines that Cuba has been working on. The country started immunizing its population with the vaccine, together with Soberana 2 vaccine, produced by Cuba's epidemiological research Finlay Institute, even before the vaccines had been approved.
At least 6.8 million of Cuba's 11.2 million people have received at least one dose of either vaccine, and 1.6 million have received the required three doses.
While the surrounding Carribbean and Central American region recorded more covid-19 deaths, Cuba reported 11,863 infections and 146 deaths, appearing to remain almost free of infection.
2. Abdala is easy to make and store
The Abdala vaccine employs a traditional approach by using a part of the virus's spike protein that the virus uses to bind to human cells, which in turn generates neutralizing antibodies that block this binding process.
This type of vaccine does not require extremely low storage temperatures as mRNA vaccines generally do, making it easy to deploy. It is also cheaper to produce, and easy for the country to manufacture at scale.
3. Vaccine names with a meaning
The names of Cuba's covid vaccines say a lot about what this effort means to the country. Abdala is the protagonist in a dramatic poem by José Martí, the hero of the Cuban revolution. Soberana is the Spanish word for sovereign. Mambisa, a vaccine given as a nasal spray, is named after anti-colonialist Cuban guerrillas who fought Spain in the late 1800s.
4. Cuba covid vaccine has fewer side effects
Cuba claims that the Abdala shots have fewer side effects.  Eduardo Ortega Delgado, a 73-year-old professor at the University of Havana, said he received the third and final dose of the Abdala vaccine and did not experience any side effects apart from minor pain and itchiness after the final dose.
"Cuba's vaccines stand out because they use more conventional and well-known vaccine strategies that tend to have less side effects," said Gary Kobinger,a renowned infectious diseases specialist at Université Laval in Canada.
5. Vaccine safe for children age 2
Cuba is one of the first nations to begin a massive vaccination campaign for children age 2 to 10. Health officials said Cuba's home-grown vaccines have been found safe to give to young children.
"Our country would not put infants even at a minimal risk if the vaccines were not proven safe and highly effective when put into children," said Aurolis Otano, director of the Vedado Polyclinic University, in an Associated Press interview.
Listen to GHOGH with Jamarlin Martin | Episode 74: Jamarlin Martin Jamarlin returns for a new season of the GHOGH podcast to discuss Bitcoin, bubbles, and Biden. He talks about the risk factors for Bitcoin as an investment asset including origin risk, speculative market structure, regulatory, and environment. Are broader financial markets in a massive speculative bubble?