Health + Wellness
5 Things You Need to Know Before Purchasing Long-Term Care Insurance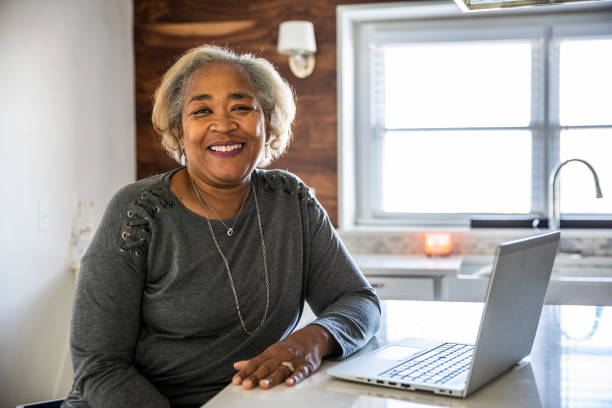 Most Americans aren't planning for how they'll pay for a nursing home or at-home care should they need it when they're old, disabled or chronically sick. Yet it is estimated that 2-in-5 among us will need extended care at some time in our lives. Fortunately, there's a tool that can keep us from racing through our life savings to pay for this expensive care: long-term care insurance.
This insurance would pay for home care and adult day care services that can keep people out of nursing homes for as long as possible. It could also provide a better, more expensive nursing home than government programs will subsidize.
In general, long-term care coverage should increase your choices — and that could make all the difference in your quality of life as you age. Many aging people, of course, prefer to stay in their own homes, but home health aides cost an average of $21 per hour for a certified aide and $19 per hour for an uncertified aide. A substantial amount of that would be paid for by long-term care insurance depending on the policy you buy. Long-term care policies pay anywhere from $50 to $400 a day toward care. Most purchasers who buy coverage from private insurance companies expect to supplement it with their Social Security, pension, or retirement plan. The policies can also pay for nursing home care.
Filling a gap
This insurance, while not for everyone, seems to be catching on. Among Americans who are 65 and older, approximately 15 percent have LTC insurance, according to the national trade association, America's Health Insurance Plans (AHIP). But even so, only a small percentage of nursing home bills are paid for with this type of insurance, according to the Health Care Financing Administration. Critics say the coverage may not be worth the expense. Although the average nursing home stay is about 2.3 years, about half of those who need it live there for less than 90 days. But many say it meets a colossal need. Private health insurance only pays for medical care, and Medicare covers a limited portion of long-term care for just 100 days after a hospitalization — and that is only for short-term "skilled care," not for long-stay custodial care. As a result, many consumers plow rapidly through life savings paying for custodial care. And they must spend down to nearly their last cent to qualify for Medicaid (MediCal in California), the government program that provides long-term care for the poor.
Whether or not it's best for you is subject to debate, but the benefits are clearest for middle-income people. The wealthy can afford to pay out of pocket for home care, assisted living, or nursing home care, and it wouldn't make sense for the poor to buy this expensive insurance when Medicaid is available to them.
But for middle-income people who can afford the premiums and don't want to see their savings and investments vanish swiftly, long-term care insurance is probably a sound choice. The United Seniors Health Cooperative, a Washington, D.C., consumer health insurance organization, advises that it is valuable for protecting assets of $75,000 or more per person in a family. "We think that if you are middle income, long-term care insurance makes a lot of sense for a fairly affordable and stable premium," says HIAA spokesman Richard Coorsh. "You have more flexibility with where you can stay when you have more financial freedom. Otherwise, your choice will be in a nursing home that takes Medicaid assignments."
So why might you buy this insurance?
People buy this insurance for a variety of reasons: They don't want to be a burden on their children in the future. They have substantial assets they want to leave to children and grandchildren and thus need to protect. And they want the peace of mind that they will have good choices for care should they need it and not be limited to facilities accepting Medicaid — something that varies from state to state.
"It's for people who can afford it and have good reasons to buy it," says Priscilla Itscoitz, an AARP expert on consumer aspects of long-term care insurance.
RELATED: Everything You Need to Know to Prepare For Medicare Open Enrollment
The best time to buy
Most people buy this coverage while in their 60s, but many experts say there's no time like the present, especially if you're in your 40s or 50s and healthy. Applying when you're well means you won't get rejected because of preexisting conditions that are more common as people age. And the young get a major financial break: premiums are determined based on your age at time of purchase. Also, all premiums are supposed to stay at the same rate for the life of the policy. Insurers say that small increases will be tacked on over the years to groups of policyholders — such as people in certain age groups or people who bought policies in a specific year. Individuals won't be targeted for rate hikes as they age or become sick or mentally incompetent. Coorsh notes that the increases must be approved by state regulators.
Read the fine print
Disturbing reports have surfaced recently about some policyholders getting exorbitant rate hikes and being forced to cancel. Then they find that in the years since they first bought the insurance, they've acquired too many medical problems to