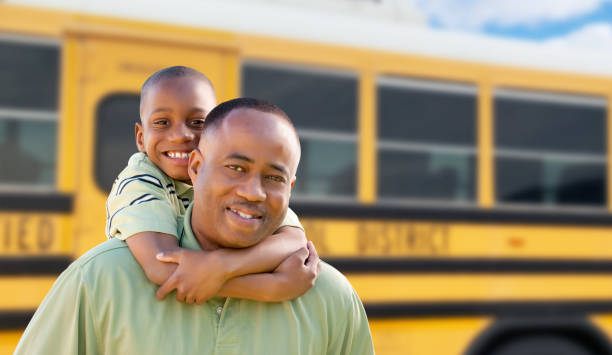 As transitioning back to school may elicit various feelings, children and their parents must talk openly about the growth. Both children and their parents are under a lot of pressure right now, with the ongoing worldwide pandemic and recent news stories about threats to school safety.
Parents
During this pandemic, parents have been able to keep a close eye on their children's schooling because of the advent of distance learning.
Some parents continued using online learning even after children returned to traditional classrooms.
Parents should be confident to reach out to their school community during this time of transition with questions, concerns, and requests for information.
Children
Children's experiences in school are influenced by a variety of circumstances. Whether it is their first year of school, their sixth, or their tenth, students always approach their academic environment with an open mind. It has both terrifying and thrilling potential.
In the first days of school, many students feel both eager and apprehensive about meeting new friends, figuring out where their classes are, and making a good first impression on their instructor.
And then there are times when they are preoccupied with how they look. They may wonder whether they have nice enough attire, if they appear well enough, and if the people will accept them.
RELATED: 5 Ways To Help Your Child Make The Back-To-School Transition back to school stress
Focusing On Mental Health Along With Physical
Maintaining a healthy mind is just as crucial as maintaining a healthy body. The beginning of a new school year brings a lot of uncertainty and change, making a lot of youngsters nervous.
It's crucial to keep an eye out for warning signals of a broader problem, even though it's common for parents and children to feel a range of emotions and need adjustment periods.
Talk to your primary care physician if you believe your child's anxiety is excessive, if the transition period lasts longer than expected, or if it significantly interferes with daily living.
RELATED: Easy, Budget-Friendly & Healthy: Best Back to School Lunches back to school stress
Things That Come Up
Parents of Elementary Kids
Getting used to the route, bus schedule, or walking route to school in advance.

Preparing your kid for the first day of school by spending time on the playground is a great idea.

Talk to a family whose children attend the same school. This may relieve your child's mind.
Parents of Middle School Kids
At this stage, it's crucial to initiate conversations with children about topics they may encounter in school but to which they may not have been exposed before.
Let them know they can talk to you about anything in an open, safe environment by having honest, polite dialogues.

Check their level of physical and social activity outside the classroom by discussing their extracurricular pursuits.

Assist them in locating a role model, such as a respected educator, counselor, or coach.
Parents of High School Teens
Some of the things that first-year students in a high school could worry about are: