Black Business
50 Cent Confirms That He Parted Ways with Starz Network, Fans React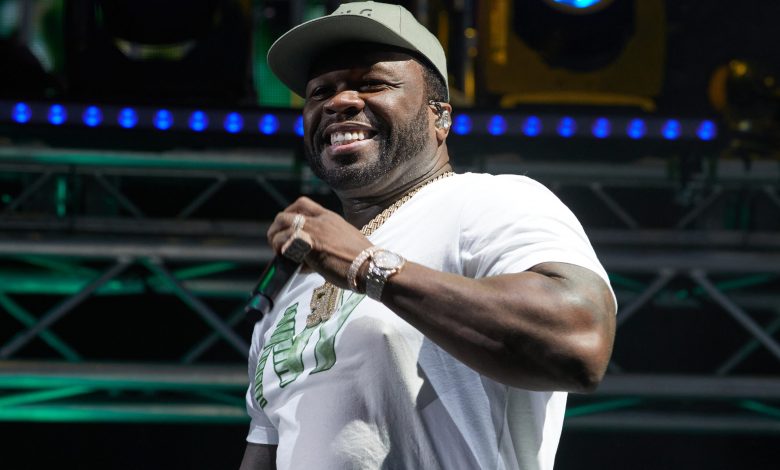 Last week, Curtis "50 Cent" Jackson announced he was officially free from his television deal with Starz.
That's right, one of the hardest-working men in television has parted way with the home network of his hit television series. The "Power" co-creator acknowledged their success referring to additional series, "Power Book II: Ghost," "Power Book III: Raising Kanan," "Power Book IV: Force," and "BMF." The rapper told his 28.3 million Instagram followers he had "no hard feelings," and since then, he's shared the news on a daily basis.
"09-17-22 official day of really owning my content & deciding where and how I do it moving forward!!!" Fifty wrote in a celebratory post. "GLG. GreenLightGang. Bulls eye we don't miss."
The following day, the 47-year-old shared a screenshot of a Deadline article about his separation from Starz. He also blacked the name of one of the authors, Dominic Patten, for unknown reasons.
In the caption, Fif said, "G-Unit Film & Television current slate has over 25 TV shows SOLD across 10 different networks GLG. GreenLightGang BOOM."
Fans in the comments section are not shocked by 50's latest boss moves after expressing his distaste towards Starz for months on Instagram. Despite their collaborative effort, many are contemplating canceling their subscription to 50 taking his executive producer skills to another network.
"So we canceling the subscription or what, cuz I don't want watch nun else on they network??!" said one person, while another wrote, "Welp there goes their ratings."
Some are ready to cancel today and other fans wondered if 50's shows will appear on another network. Here's what a few have to say.
"Dope… I will be canceling my subscription to starz. We support and follow our ppl."
"HISTORY MADE, NEW HISTORY ON THE WAY."
"Peace … wonder what their programming is going to be like now."
"Well ….no need for me to renew my subscription."
"Better not be going to Tubi or whatever that is."
Fans also raised questions about season 2 of "Raising Kanan," which is currently airing now on Starz. Meanwhile, the third season of the "Power Book II: Ghost" is currently pending.
One said, "So will the 'Raising Kanan' air on stars this weekend or is it on hold?" Another said, "Listen man let us know where 'Power' etc will be next we NEED to know asap."
A third said, "I just want to see what's happening next with Tariq."
Several suggested the G-Unit founder launch his own television network, including one who said, "Just create ur own network like #zeus s–t u already have the content @50cent." Another wrote, "At this point Lock in Channel 50 and just call it the " G-Unit Network"!
But no matter what, fans love BET's "Hustler of the Year" and will support whatever moves he makes. "Wherever 50 goes and whatever he produces is going to be Top Tier," said one person.
Another added, "BOSS MOVES @50cent will have the last laugh on all yall shade haters frfr."