Black Business
50 Cent Seemingly Takes a Shot at Starz After Announcing New Series with BET and A&E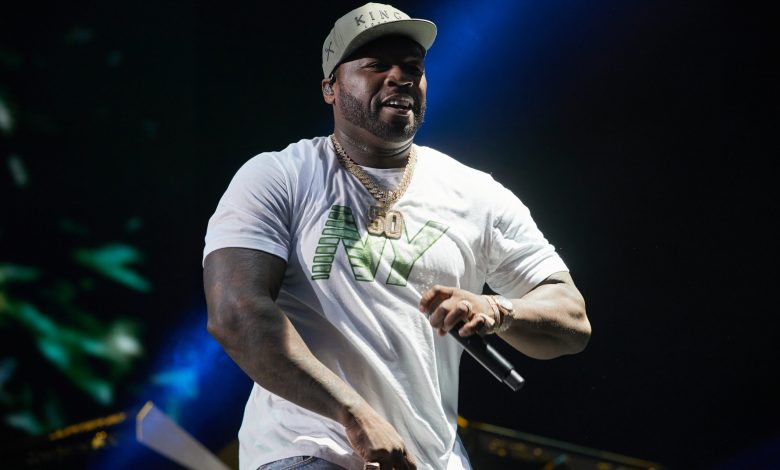 Over the past two years, 50 Cent has gone back and forth about his television deal with Starz. Just weeks ago, the rapper and entertainment mogul revealed his departure from the home network of his beloved "Power" series and new fan favorite, "BMF." And now, he's preparing to ready brand-new shows at separate networks.
On Monday, Oct. 10, 50 shared news about his latest series, "Property Players," on Instagram. The show is in partnership with DJ Envy, real estate tycoons Cesar "Flipping NJ" Pina, Jenni Tips, and their team.
"Yeah Man we got another one. PROPERTY PLAYERS series has landed at A&E after a biding war," Fif wrote on Instagram. "You won't want to [email protected] GreenLightGang. I don't miss."
According to The Hollywood Reporter, the real estate series is produced by his G-Unit Film & TV company, Lionsgate TV, and Fly on the Wall Entertainment. A&E holds worldwide distribution rights to the series.
DJ Envy is a music producer, real estate investor, and co-host of "The Breakfast Club" radio show. Since 2018, he's worked alongside Pina investing in properties, flipping homes, and advising others in the community how to do the same. 
Pina's knowledge came from studying the stock market while serving time in federal prison for credit card fraud and dealing drugs, as reported by the outlet. The New Jersey native owned properties all over the world and shared his success story in his best-selling book, "Flipping Keys."
Between Envy, Pina, and other influential individuals, "Property Players" could be 50's next No. 1 show. "I'm working over here at a different pace," wrote the 47-year-old in another post.
The "I Get Money" artist is also celebrating the announcement of another new series at BET+. "Trill League" is a forthcoming and animated superhero show written by Anthony Piper and Leann Bowen, reports Deadline.
It chronicles the story of a group of "Black superheroes battling against each other's self-indulgences in order to combat the villains of today's cultural conflicts and protect society."
"I told you I'm not playing another one. I got Leann Bowen who brought you Ted Lasso & Anthony Piper's," 50 continued in a third Instagram post. "'Trill League' is a direct hit I'm not f—— around. BOOM GlG. GreenLightGang."