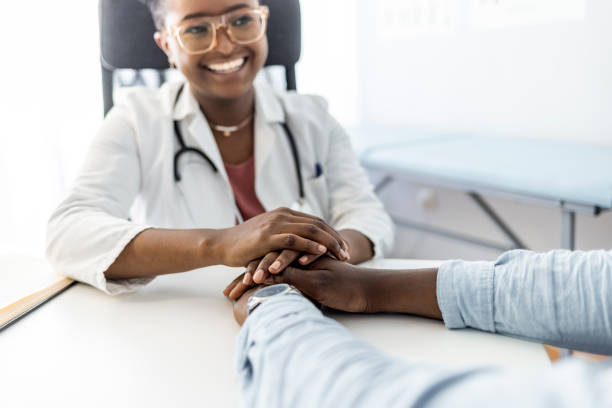 According to the latest estimate from the National Institutes of Health, 34.2 million Americans have diabetes. Of those numbers, 12.1% are Blacks. If that's the case, why do so many people with the disease feel so alone? For people with diabetes, it isn't always easy to get support. Your friends and family may not really understand the disease, and your doctor — the person who knows your condition best — may not give you as much time as you would like to listen to your concerns. Moreover, while those around you may not need to watch what they eat, people with diabetes must constantly be vigilant.
No matter how isolated you feel, help may be closer than you think. With just a little encouragement, friends and family could become more supportive than you ever imagined. Preparing your questions for your doctor in advance can help you get the most out of each visit. You can also join a support group or find an online community of other people who share your condition. With so many people on your side, you'll have an easier time controlling your diabetes and getting on with your life.
Here's a look at some of the most common sources of support:
Family and friends
Patients who have a caring network of family and friends are much more likely to take control of their diabetes, according to experts. Caring, however, doesn't always mean knowing what to do. If the people around you aren't making your life easier, they may just need a little prodding in the right direction. You can start by educating them about the disease. They may have some misconceptions — for instance, people with diabetes can never eat sugar — that get in the way. Just as important, you have to tell them what kind of support you need. Do you want help planning meals and keeping track of blood sugar, or do you just want a little encouragement and understanding? Once they have some guidance, your loved ones could become your most valuable resource.
Diabetes: Questions to Ask Your Doctor
Your doctor and healthcare team
The members of your healthcare team have years of experience dealing with diabetes and those affected by it. Don't hesitate to take advantage of their knowledge by asking questions, educating yourself, and engaging your doctor, diabetes educator, or specialists on your team in conversations about your illness. Let your doctor know that you want to be a full partner in managing this disease. Remember, his or her ultimate goal is to help you be healthy.
Support groups
Your family and friends may care about you deeply, but unless they have diabetes themselves, they won't know exactly what you're going through. That's why support groups are so valuable — and so popular. A support group, especially one in which members share their concerns and successes, can help you get a new perspective on diabetes. You can hear how other people manage the disease and you can share a few tips of your own. If nothing else, you're bound to feel less alone. You may find inspiration — perhaps even an exercise buddy — among your companions.
If you'd like to give a support group a try, ask your doctor, your diabetes educator, a local hospital, or your local chapter of the American Diabetes Association to help you find a group. Keep in mind that there are two basic types of support group: those that are led by professionals and "self-help" groups that are run by patients. As reported in the late Hippocrates magazine, professionally led support groups are a good choice for patients with diabetes. A nurse, certified diabetes educator, nutritionist, or another expert can help guide the group through the complexities of the disease and answer the questions that are bound to arise.
One support group sponsored by the Joslin Diabetes Center in Boston sets an excellent example. The professionally-led group addresses