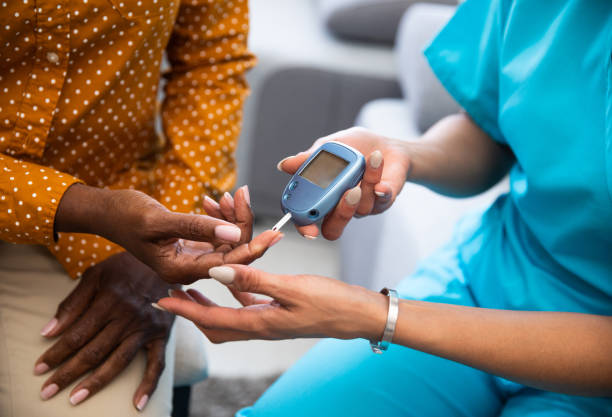 The American Diabetes Association (ADA) has released its latest guidelines outlining new standards for diabetes care. Although the standards are updated annually, this year includes almost 100 new or revised recommendations affecting all types of diabetes.
The guidance, which includes stricter recommendations, aims to improve health inequities by screening at-risk populations for food and housing insecurity and connecting them with community resources.
"The updates in the 2023 Standards of Care are a testament to how far we've come as a medical community, in terms of better medications/technologies enabling more aggressive targets for health, and in terms of being more aware of health disparities," Dr. David Ahn, an endocrinologist and program director of the Mary & Dick Allen Diabetes Center at Hoag Hospital, told Healthline.
Here is what you need to know about the new guidelines:
This year's guidance emphasizes the importance of weight control and tackling obesity, which is a risk factor for diabetes and can contribute to health complications like high blood pressure, high cholesterol, and high glucose levels.
The new guidelines suggest that losing 15% of body weight, as opposed to the previously recommended 5% should yield more for your health, according to Dr. Robert Gabbay, chief science and medical officer for the diabetes association.
New technologies have advanced diabetes care
The new guidance also highlights new technologies that have helped improve diabetes care including telehealth, digital health, and telemedicine.
It also pointed to new evidence supporting the use of continuous glucose monitors (CGM) was included with the goal of improving access to CGM use.
"We have new medications and technologies every few years that revolutionize how we care for people with diabetes," Dr. Thomas Grace, a family medicine doctor specializing in diabetes and medical director of the Blanchard Valley Diabetes Center says.
Quality sleep is key