Markets
60% Of Hospital Cases Had 2 Vaccine Doses, Global Stocks Sell Off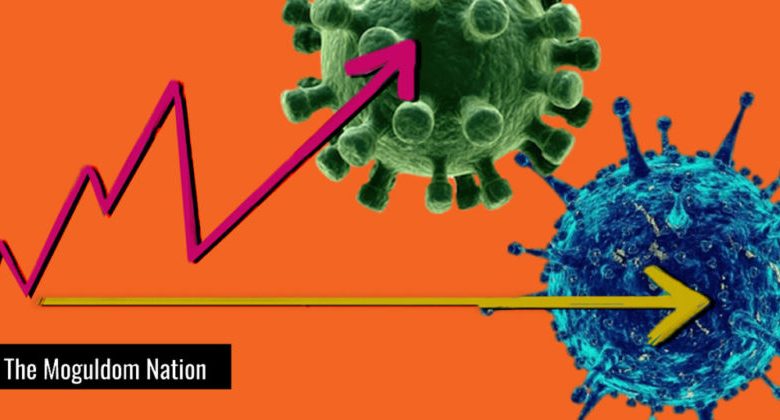 Sixty percent of people being admitted to hospital with covid-19 have had two doses of a coronavirus vaccine, said the U.K. government's chief scientific adviser, Sir Patrick Vallance, at a Downing Street news briefing on Monday.
"In terms of the number of people in hospital who've been double vaccinated, we know it's around 60 percent of the people being admitted to hospital with covid," Vallance said of the vaccine.
The Dow Jones Industrial average appeared headed for its worst day of the year Monday with selling picking up over fears that a rebound in covid-19 cases will slow global economic growth, CNBC reported.
The Dow dropped 2.7 percent or 920 points, more than the 2-percent decline of late January. The S&P 500 fell 2.1 percent with energy and industrial sectors performing the worst and the Nasdaq Composite plunged 1.5 percent. The 10-year Treasury yield dropped to a new five-month low of 1.19 percent and crude oil tanked more than 6 percent.
Listen to GHOGH with Jamarlin Martin | Episode 74: Jamarlin Martin Jamarlin returns for a new season of the GHOGH podcast to discuss Bitcoin, bubbles, and Biden. He talks about the risk factors for Bitcoin as an investment asset including origin risk, speculative market structure, regulatory, and environment. Are broader financial markets in a massive speculative bubble?