Fashion
Adut Akech for Estee Lauder -The Newest Face and Global Ambassador!
"Confident. Beautiful. Strong. Welcome to the Estee Lauder family, Adut Akech." That is how iconic beauty brand, Estee Lauder announced that a new gorgeous top model would be joining their ranks; and the industry celebrated! All in all, it is wonderful to see model Adut Akech for Estee Lauder because it continues to drive home the importance that diversity as well as representation matters, and that every woman is absolutely beautiful!
Adut is a superstar of the fashion industry having worked with fashion houses from Versace. Furthermore, she is in good company at Estee Lauder joining Ana D. Armas, Misty Copeland, Anok Yai, Carolyn Murphy, Joan Smalls, Kendall Jenner, Karlie Kloss and Eva Mendes as ambassadors to the company.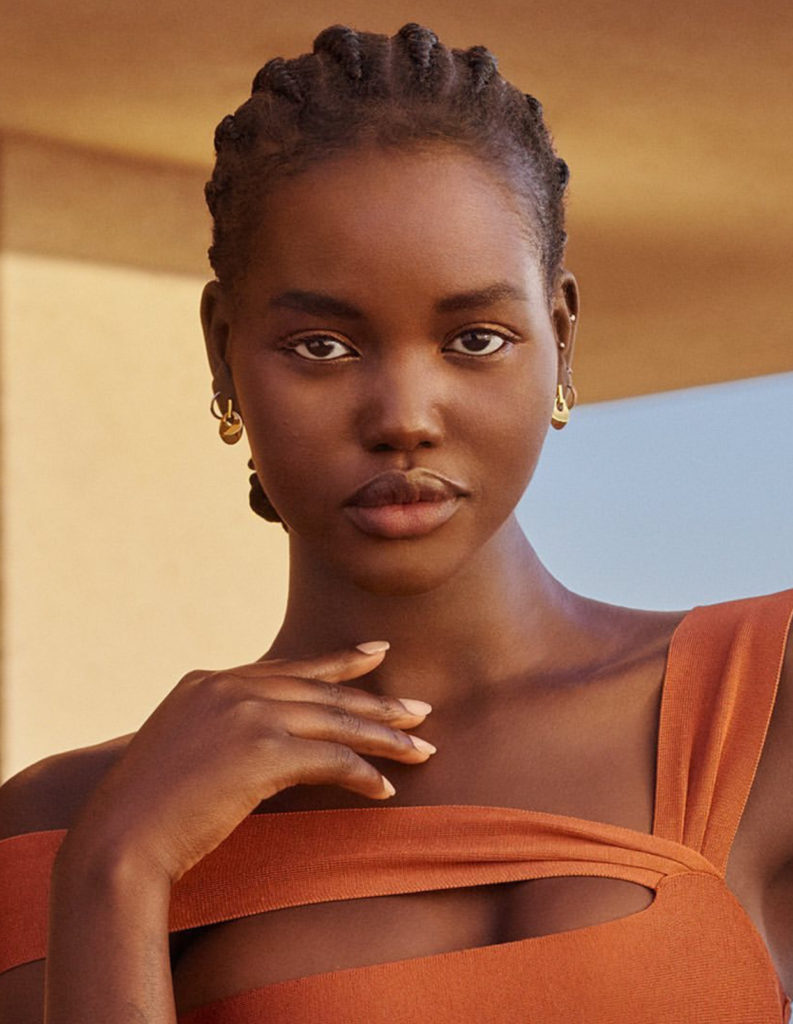 Moreover, while it is always wonderful to see her on countless fashion runways; we love seeing Akech aligning with Estee Lauder to lend her beauty to their campaigns and launches. Estee Lauder was founded by Mrs. Estee Lauder 75 years ago. She always mentioned that, "Confidence breeds beauty." With such a mission statement, she rewrote the rules of beauty by launching a beauty empire that inspires women to this day.
Moreover, now the beauty company is continuing to rewrite the rules. Pushing behind the so-called "standard of beauty" and highlighting as well as developing items that work for women of all shades and tones.
Adut Akech for Estee Lauder -The Newest Face and Global Ambassador
What does Akech have to say about her new job? Well, it is certainly easy to see that she is excited! The model took to social media platform, Instagram in order to share her sentiments and good news about her upcoming work. In a short statement she says,
"Mrs. Estee Lauder said, 'I never dreamed of success, I worked for it.' Words cannot express how proud and excited I am to share I'm now a part of the Estee Lauder family as their newest Estee Global Ambassador. I did it!"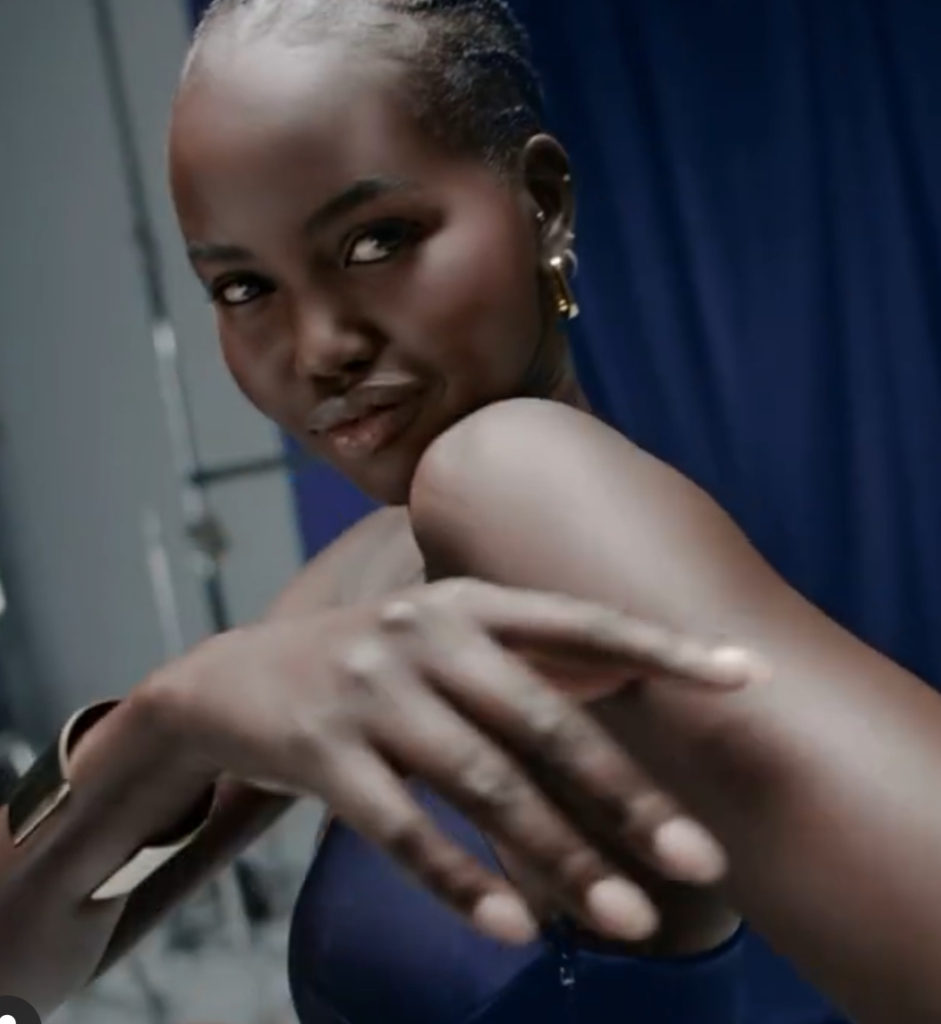 You sure did Girl! Yes, it is nice to see all of Akech's hard work in the beauty as well as fashion industries paying off. She continues to show that black models are not only talented, but viable.
For years, many brands shied away from making black models the faces of the company, saying that the reason was because they were not "sellable." BULL.
Therefore, seeing a dark skin woman being front and center for a brand such as Estee Lauder shows just how far things have come. There is still a lot more work to do, however, this a win worth celebrating. Congratulations Adut and we already know you are going to be a real assent and valued family member of Estee Lauder!
**Want Even More Fashion as well as Celebrity Style Sighting News, Insights as well as Trends? Download Our New Shiny App! Click HERE**
Thoughts on Area Spring 2020 Custom Name-Chain Logo Suit on Beyonce -Ask and Tell? Well let's connect then! Join the discussion and talk all things fashion as well as celebrity style sighting related with us by dropping a comment like its hot down low. Or also hit us up on our Facebook, Instagram (1966mag), Tumblr, Pinterest or tweet us @1966magazine.