Fashion
American Inventors -An Exciting Historical List of Black Inventors!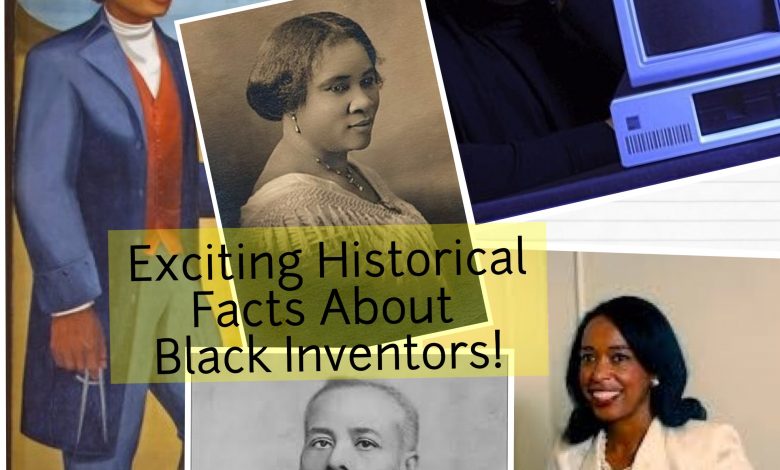 Thanks to powerful films such as Hidden Figures; many are beginning to crave and search for black history stories that are often overlooked; buried or simply not told. Regardless, of what some may say or try to paint black people as; the truth is that throughout history African American Inventors have created some of the most innovative products that many of us still use down to this day!
Do you know of some of them? You probably use them daily and don't realize it. Or someone in your family or friend circle has. In this article you are going to learn of the rich history of black people, of Americans who helped shape the U.S. and the entire world!
African – American Inventors -An Exciting List of Black Inventors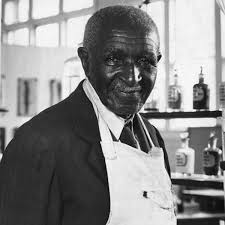 He could have added fortune to fame, but caring for neither, he found happiness and honor in being helpful to the world.  The epitaph on the grave of George Washington Carver is proof enough of the contribution this great African-American made by inventing new agricultural technologies that revolutionized farming in several parts of the United States. He refused several lucrative offers and kept working to produce patents on farms and industrial products in the late 18th century and then in the first few decades of the 19th century.
Many experts consider Benjamin Banneker the first African-American inventor; who blazed a trail of invention to be followed later by many other African-Americans. Banneker was a multi-faceted personality, as he was not only an inventor but also a leading light of the anti-slavery movement. He is remembered for bringing out a Farmer's Almanac. He is credited with building the first wooden pocket watch and predicting several celestial events on the basis of his own calculations. Interestingly, he did all this through self-education. He died in 1806.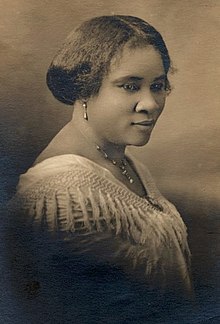 Madame CJ Walker is another famous African-American woman who changed the US cosmetic industry. From a laundry worker to the head of a business empire, she covered this journey in a period of 15 years. She invented a number of cosmetics and hair care products in the early years of the 20th century and never looked back.
Black People That Invented Things – Some Other Cool Inventors You May Not Know
In the last few decades, several African-American inventors have had a long-lasting influence in almost all fields by coming out with amazing inventions. Take for example Dr. Mark Dean. He holds more than 20 patents, including three of the original nine PCs of IBM. He has played an instrumental role in developing the 1-Gigahertz chip, which has phenomenal capacity.
In 1995 he received the honor of being named the first ever African American IBM Fellow. This is a big deal. Usually, less than 10 every year receive this type of appointment by the CEO of IBM. Additionally,  "Fellow" is the highest honor any engineer, programmer or scientist at IBM can achieve. Dr. Mark Dean is literally THAT brilliant. Therefore, when it comes to the development of the personal computer; you have Mr. Dean to thank.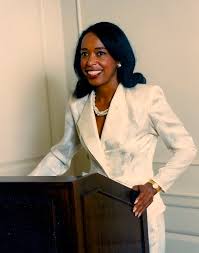 As one can see, there is a long list of African-American inventors who, in the words of Walker, gave themselves a start to move ahead of others. One such inventor being Dr. Patricia Era Bath; an African American doctor of ophthalmology. Her invention is called the Laserphaco Probe. In what way is the Laserphaco Probe an invention that moves humankind forward?
This patented device helps to improve treatment for patients suffering with cataracts. Her device helps to restore or improve the vision of millions; thus making the Laserphaco Probe on of the most important developments ever in the field of ophthalmology.
Moreover, in 1976 Bath help to co-found the American Institute for the prevention of blindness; with the mission statement to "protect, preserve, and restore the gift of sight. Dr. Patricia Bath dedicated her life to the advancement of improving eyesight treatments for others. Her work is legendary and the world is healthier place to "view" thanks to her hard work and efforts!
More Background Information on Black Inventor Dr. Patricia Bath
Patricia Era Bath was born on November 4, 1942 in Harlem, New York. She is an ophthalmologist and a laser scientist. Her significant achievement includes, invention of new device and technique for cataract, known as laserphaco. She was appointed as the first woman chair of ophthalmology in the United States, at Drew-UCLA (University of California, Los Angeles) in 1983.
In 1988, she received a patent for a device, designed to remove cataracts with fiber optic laser. She was the first woman ophthalmologist at UCLA's Jules Stein Eye Institute and the first African-American surgeon at UCLA Medical Center.
She has broken ground for women and African Americans in a number of areas. Prior to Bath, no woman had served on the staff of the Jules Stein Eye Institute, headed a post-graduate training program in ophthalmology or been elected to the honorary staff of the UCLA Medical Center (an honor bestowed on her after her retirement).
Before Bath, no black person had served as a resident in ophthalmology at New York University and no black woman had ever served on staff as a surgeon at the UCLA Medical Center. Bath is the first African American woman doctor to receive a patent for a medical purpose. Her Laserphaco Probe is used to treat cataracts. The holder of four patents, she is also the founder of the American Institute for the Prevention of Blindness in Washington D.C.
Bath has been honored by two of her universities. Hunter College placed her in its "hall of fame" in 1988 and Howard University declared her a "Howard University Pioneer in Academic Medicine" in 1993.
Black People Who Invented Things – A Talented Community Hidden No More!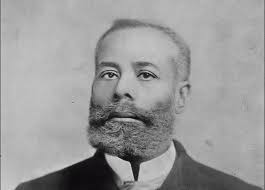 Elijah J. McCoy is another black inventor who deserves plenty of flowers. This genius helped to change the train travel industry for all time. How?
McCoy got to work on a lubricating cup which allows trains not to have to stop first before adding oil to the axles. His automatic lubricating cup allows oil to spread evenly over a trains engine while it is still in motion and moving. This meant that trains could run for long periods of time without stopping.
This move over the long run would help to save train companies not just time, but money. After this success, Elijah went on to patent other things. By the time of his on October 10, 1929 it is said that McCoy held at least 57 known U.S. patents. What a man!
Nevertheless, it's time to talk about another kick butt woman inventor! Do you feel safe at home? Well, that may be due to the work of Marie Van Brittan Brown!
Marie was an amazing nurse with one mesmerizing innovator mindset. Together with her husband (Albert Brown) who was an electronics technician; Marie created the first home security system.
Mrs. Brown's idea for a home security system is because at one time she felt quite uneasy in her neighborhood. Plus, the police were often unreliable. Therefore, Brown from then on decides to takes matters into her own hands; and try to make her community and the entire globe a little safer. She succeeded! Thanks to Marie a closed-circuit security system with a working camera that monitored visitors is now available to everyone. So then, the next time you set your house alarm or use RING; you can think about Marie Van Brittan Brown and her home safety pioneering ways!
List of African American Inventors -There's Just So Many to Choose From!
We hope you are enjoying our little trip through black history. We are only touching to very tip of the Iceberg. There are just so many inventors to discuss and talk about. So please forgive us if we leave out your personal favorite. Nonetheless, let's get back into some invention historical figures!
We haven't even touched fashion today… so let's! Do you ever have wrinkling clothes? Well, there's help for that in the form of a really hot iron and board. Moreover, African American Inventor Sarah Boone is heralded for her improvements to the future ironing board. Boone's personal hinge design helps to improve the quality and end result when ironing not only sleeves but women's clothing garments.
In essence, Sarah Boone invented a device to iron clothes more effectively. Prior to her invention, people were forced to use a table for ironing clothes. In 1892, she received a patent for her new device. As mentioned, her unique invention was very effective in ironing the sleeves of ladies' garments, among other things.
More Information on Sarah Boone and Her Invention
This device, the predecessor to our modern ironing board was made of a narrow wooden board, with collapsible legs and a padded cover and was specifically designed for the fitted clothing worn during that time period. Prior to her inventions, people were forced to resort to simply using whatever was flat and around or being creative in laying a plank of wood across two chairs or small tables.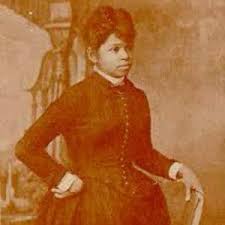 Sarah is someone whose expertise in this field is sound since she was a seamstress and dressmaker. Boone understood clothing design and therefore would be the best person to know how to get fabrics and materials to look their best. Furthermore, Sarah Boone is one of the first African American women to receive a patent in the United States history; and we all still thank her for helping us look tidy, fabulous and a full SERVE even today.
Sarah E. Goode The First African American Woman To Receive A U.S. Patent
Sarah P. Goode was born into slavery in 1850. However, she did not let her humble beginnings detract her from greatness.  She went onto invent the cabinet bed; and was the first African-American woman to be granted a patent in the United States. She owned a furniture store and, being an astute business woman, listened to her customers and took note of her surroundings.
Most people she knew were city apartment dwellers.  Or, lived in small homes or studios and these residents had a minimum amount of habitable space. Many of her customers complained of not having enough room to store things much less to add furniture. So, Mrs. Goode invented a folding cabinet bed which provided people who lived in small spaces the opportunity to utilize their space more efficiently. When the bed was folded up it looked like a desk.  The desk was fully functional with space for storage.
So, she came up with a design, that we now know as 'hide away' bed. When not used as a bed her invention can be used as a desk. Brilliant!  The idea for her invention came out of necessity of the times. What brilliant thing will you invent?
Sarah Goode received her patent for the cabinet bed on July 14, 1885.
Bessie Blount Griffin: Physical Therapist, Inventor & Forensic Scientist
Bessie Blount Griffin was an amazing person. She is the first woman to work in Scotland Yard. Wow!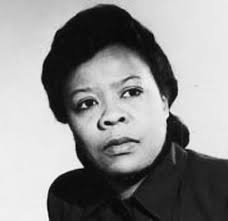 During World War II, as part of her work with wounded soldiers; Blount devised an apparatus to help amputees feed themselves. She invented an electronic feeding device in 1951; a feeding tube that delivered one mouthful of food at a time, controlled by biting down on the tube. Unfortunately, the American Veterans Administration did not accept her invention, so she sold it to the French government.
Blount was once a physical therapist to the mother-in-law of Theodore Edison; son of famed inventor Thomas Edison. She and the younger Edison became close friends and while in his home she invented the disposable cardboard emesis basin. Sadly, this invention too was also not accepted by the American Veterans Administration; so she sold it as well to Belgium.
However, such disappointments did not slow Blount. If anything, those wrong injustices pushes her to do even more amazing things! For instance, in 1969, Blount went into law enforcement as a forensic scientist, at the Vineland police Department and the Norfolk Police Department. In the mid-1970s, she became the chief document examiner at the Portsmouth Police Department. In 1977, she trained and worked at Scotland Yard in England. She is the first African-American woman to work there.
Bessie Blount Griffin: Physical Therapist, Inventor & Forensic Scientist (Continued)
In later years, Bessie Blount Griffin ran her own business as a forensic science consultant in the 1990s, until age 83, studying slave papers and Civil War documents as well as verifying the authenticity of documents containing Native American-U.S. treaties.
She became a well-known handwriting expert. In her business she used lots of her training to help her research about African Americans slave papers and war documents. She also worked on Native-American treaties. Blount also helped out with "special investigations" for law enforcement.
She was called "Mama Bessie" when she went to London to study at Scotland Yard. This was a name she liked to be called.   Bessie Blount Griffin died on December 30, 2009 at the age of ninety-four.
Lyda Newman Patented A New & Improved Hair Brush
African American, Lyda Newman of New York, New York; patented a new and improved hair brush on November 15, 1898. Lydia Newman designed a brush that is easy to keep clean, very durable and easy to make; which also provided ventilation during brushing by having recessed air chambers.
African-American women played an integral part in the development of hair-care products in the late-nineteenth and early-twentieth centuries. While Madame C.J. Walker and Marjorie Joyner are two of the most famous women inventors in this respect; another inventor – Lyda Newman – also plays an important role.
While she is not the original inventor of the hair brush; Lyda Newman's improvements to the brush makes her a significant contributor to its evolution. Granted a patent for her invention in 1898; Newman's brush was the first hairbrush with synthetic bristles (prior to that brushes were made from animal hair; such as boar's hair). But Newman's brush is also equipped with several other unique innovations.
Most notably, Lyda Newman's hair brush invention is designed to promote ventilation and provide storage for excess hair or impurities. As noted in Newman's patent:
"The object of the invention is to provide a new and improved hair brush which is simple and durable in construction; very effective when in use; and arranged to permit of conveniently cleaning the brush whenever desired."
With Newman's innovative brush, impurities pulled from the scalp or hair would pass through the openings or slots in the brush to a recess in the back. The impurities could then be emptied from the brush by disconnecting the holder and dumping or blowing them out. Easy access to the bristles also permitted the user to clean them out whenever necessary.
Richard Spikes -The Black Inventor Who Transformed Automobiles Forever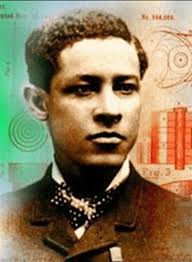 Richard B. Spikes, born on October 2, 1978, went on to hold a number of United States patents. Moreover, his inventions ranged from fun Friday Night Out helpful innovations to car developments that are still around today.
First of all, Spikes gets credit for the beer tap. Yup that thingy you see at the bar or pub that helps pump beer from a keg. Richard's helpful beer tap helped not only with freshness but easing the release of beer from barrels. Next time, you and your friends go out for a cold one; be sure to pour one out Mr. Spikes!
However, Richard is not just known for helping us all to have good times. Spikes' patents also include car directional signals, a safety braking system for trucks as well as buses; and the automatic gear shift that is based on the automatic transmission for autos. Cool!
In the end, his inventions are kind of ironic. Beer taps to help us fill up a glass of wheat goodness and also a whole slew of safety and automatic features to make driving better for us all. Don't drink and drive our friends, just celebrate the fact that Richard Spikes advanced the beer realm and auto industry; forever making our weekends… wait for it… LEGENDARY.
African American Female Inventors -Who Runs the World… GIRLS!
Bessie Blount is unfortunately not the only black woman in history to have a hard time being recognized for her work. Mary Beatrice Davidson Kenner is an highly intelligent figure in history who did not receive any formal professional training or college degree. Her innovations are purely "all her."
Mary Kenner changed the world by inventing the precursor to the self-adhesive maxi pad, the sanitary belt. Her adjustable sanitary belt contained an inbuilt, moisture proof napkin pocket. This invention is still a hallmark of women's care, however, racism prevented many from seeing it as that way in the past. Kenner faced indescribable amounts of prejudice that caused her patent for the sanitary belt to be prevented for three decades! All we can do is shake our heads at that one.
Nevertheless, Mary did not just stop at women's health as well as feminine care and sanitary needs; she also got innovative when it comes to toiletries. In 1982, Kenner got a patent for an improved version of her bathroom tissue holder. At the time of her death on January 13, 2006; Mary Beatrice Davidson Kenner had filed a total of five patents which is the most out of any other African American woman in history. Great job Mary for pushing through such tumultuous times and for showing that we have always pulled ourselves up by our boot straps; even if others try to prevent it.
African – American Inventors -A Heritage Rich in Innovation!
Our history in so many ways is getting lost day by day. Schools do not want to teach it, and there are those who wish to bury it as if it never occurred. But, it DID.
We should be proud as a people of the great achievements that black women and men have ingeniously reached. Therefore, we invite you to bookmark this article and share it with all of your friends and family. People need to know just how really this modern era of technology and industries came to be.
There were plenty of hands on deck. And all of those hands were not just one color. Black Americans have always been major players in helping to change the world and it's articles like this one that help others to never forget it.
Thank you for sharing in this history field trip of black excellence. We will be continuing to update it every week as we discover more and more wonderful black inventors and innovators. Remember kings and queens that you are smart, talented and one-of-a-kind. Keep pushing, keep searching and always stay advancing as well as introducing new original ideas and creative thinking!
**Want Even More Fashion, Beauty, Lifestyle, Health as well as Celebrity Style Sighting News, Insights as well as Trends? Download Our New Shiny App! Click HERE**
Thoughts on African – American Inventors -An Exciting Historical List of Black Inventors? Well let's connect then! Join the discussion and talk all things fashion as well as celebrity style sighting related with us by dropping a comment like its hot down low. Or also hit us up on our Facebook, Instagram (1966mag), Tumblr, Pinterest or tweet us @1966magazine.