Cannabis
Amnesia Haze, a strain that changed the cannabis scene- Alchimia Grow Shop
When talking about Haze marijuana, several names usually come to mind, all of them classics from the scene that at the time represented a true revolution both from the point of view of breeding and of the final consumer: Super Silver Haze, Original Haze, Neville's Haze and, of course, Amnesia Haze, are all representative plants of the best that Haze genetics can offer and which, in turn, have become pillars of breeding for the development of dozens – if not hundreds – of new strains.
Today we are going to dedicate this article to Amnesia Haze, one of the most sought-after sativas in Dutch coffee shops and champion in countless cannabis events around the world, characterized by its intense citrus and incense aroma and its potent effect, which provides a strong cerebral charge while invading the body with powerful waves of euphoria and energy. Not for nothing has it become one of the most famous Sativa-dominant strains in the world!
Origins of Amnesia Haze
As often happens when the origin of a specific variety is investigated in detail, several stories come to light and it is really difficult to distinguish between reality and myth. Unfortunately, Amnesia Haze is an example of this with several possible origins, although we do find a series of facts that seem true, such as its Dutch origin. But, let us start at the beginning…
One of the most widespread theories is that this wonderful plant would come from a cross between a genetic brought from the USA and Neville's Haze; It is assumed that, at some point in the 90s, an American breeder would have developed a cross between several Sativas (Thai, Jamaican and Hawaiian) and a powerful Afghan Indica, a cross that he named Amnesia. However, the cross was not very successful in the US, so breeder David Paul Watson (you know, a guy called "Sam the Skunkman") took her with him to Dutch lands. Once in Holland, the original American Amnesia would have been crossed with Neville's Haze, giving rise to the legend, Amnesia Haze. According to some, this crossing would have been made by Zwiep, from the fertilizer brand Hy-Pro.
However (and here the "problems" begin), according to Zwiep himself, the Amnesia Haze would come from a cross between Neville's Haze and an Afghan plant developed by himself, which was offered as a clone for a time but which, given the great demand, it could soon also be found in the form of regular seeds first, and later, as it could not be otherwise, in the form of feminized seeds.
We already have two versions…do you want a third one? We have it too! According to other sources, the story would basically be that Sam Skunkman created Amnesia in California and then took it to Amsterdam, where it was crossed with Haze and gave rise to Amnesia Haze. So far so good, it matches the first one we told you about, although according to these sources, the original Amnesia cross would be between Bubblegum and Super Silver Haze…place your bets!
The success of Amnesia Haze
Whatever its exact origin, in the history of this variety we find an indisputable fact: over the years it has become, without any doubt, one of the most famous, demanded, and awarded Haze genetics in History, something that doesn't happen every day. Throughout the decades, different breeders have been developing various lines of this genetics, giving rise to several lines and elite clones with somewhat different characteristics from each other, although the main virtues of Amnesia Haze, those that have made it so popular, have been tried to keep intact. Shortening the flowering time, improving flower production and resistance to pests and diseases have been the main objectives, ensuring that the characteristic flavor and powerful effect of the original strain remain in the offspring.
Amnesia Haze was chosen by the prestigious American magazine High Times among the 25 best cannabis varieties of all time…not bad!
Amnesia Haze grows vigorously and is usually quite resistant to pests and other adverse factors, making it a relatively easy plant to grow and an excellent candidate as a mother plant for cuttings. It easily adapts to all kinds of growing media and environments, being a highly versatile genetic that offers excellent results wherever it is grown, whether outdoors, in greenhouses, or indoors. In addition, its rapid growth means that a short growth period is needed before flowering begins, something that always works in favor of the indoor grower, and that is also a great advantage for the outdoor grower, who is able to have huge plants if sowed soon, or medium-sized plants sowing much later, thus reducing costs and work.
Mother plants are commonly used as cutting donors. To successfully keep mother plants for long periods of time, we need to know a few basic aspects that will greatly help us to enjoy our favourite strains throughout the years, without the need to germinate new seeds. In this post we tell you how to keep your mother plants healthy in a small indoor grow tent.
But where Amnesia Haze really shines is during flowering. Most of the lines that are grown today have a significantly shorter flowering period than the original Amnesia Haze, which was around 12 weeks. On the other hand, modern hybrids based on Amnesia Haze promise periods of around 9-10 weeks (something that is always good news for the grower, since neither the quality nor the production are usually affected). The yield is high, easily exceeding 500g/m2 indoors if the growing conditions are optimal, although the best of all is undoubtedly its aroma, very intense and with marked citrus notes (lemon, lime) and, to a lesser extent, shades reminiscent of incense and old wood, even leather. A true terpene bomb that, depending on the phenotype, even seems to produce a certain effervescence in the mouth, similar to that of some lemon-flavored powdered candies.
Finally, another of the traits that have made Amnesia Haze a winning combination of genes is its high THC content (which easily exceeds 20%) and its characteristic effect; powerful, uplifting, and euphoric, but beware…with a really strong cerebral charge! We assume that you have already imagined it, but we confirm it: its name comes from its intense effect, and how people forgot what they were going to say after having smoked a few puffs of Amnesia…Before we continue, let us clarify that if you ever hear of "Amnesia" it's almost certainly about "Amnesia Haze" and not about that early American Amnesia that would later have been crossed with Haze.
The best Amnesia Haze varieties on the market
Original Amnesia by Silent Seeds
The feminized version of Amnesia Haze by Silent Seeds comes from a self-pollination (S1) of Original Amnesia, which retains the best traits of the original parent but slightly shortens its flowering period (65 days).
An excellent option if you are interested in the "pure" variety, without any other genetics mixed into the cocktail. You can now find it on our website in packages of 3, 5, and 10 feminized seeds.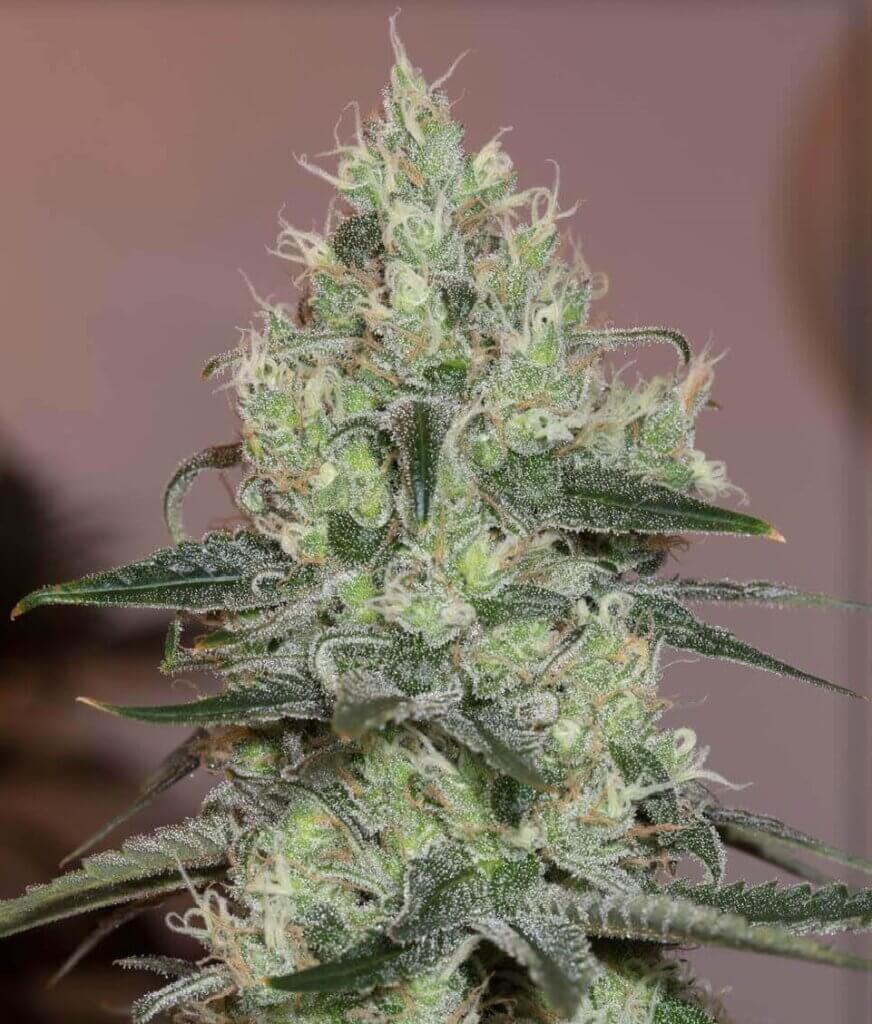 Amnesika 2.0 by Philosopher Seeds
For many years now, Amnesika 2.0 has been one of the most sought-after varieties in the Philosopher Seeds catalog due to its excellent results, great resistance and ease of cultivation. Amnesika 2.0 is born from a hybrid between Amnesia Haze and Critical Mass, a plant that provides production and stability while shortening the flowering time, but that does not influence too much the effect or flavor of the offspring.
Well, the guys at Philosopher present a twist to this excellent variety by crossing Amnesika 2.0 with a very special cutting of Amnesia Haze that further improves important traits such as production and flavor and aroma. Without a doubt, one of the best versions of the Amnesia line that you can find! Available in packs of 1, 3, 5, and 25 feminized seeds.
Amnesia Haze by Royal Queen Seeds
In this case, RQS proposes a self-pollination of Amnesia Haze (Amnesia Haze x Amnesia Haze) that results in plants very similar to the original parent, which, although they take a little longer to finish flowering than other versions of Amnesia, make up for it, with a production that, in good hands, can easily reach 600g/m2.
Amnesia Haze by Royal Queen Seeds is one of the most requested Amnesia versions among our customers, which ensures consistent and uncomplicated results when growing. You have it available on our website in a format of 3, 5, 10, and 25 feminized seeds.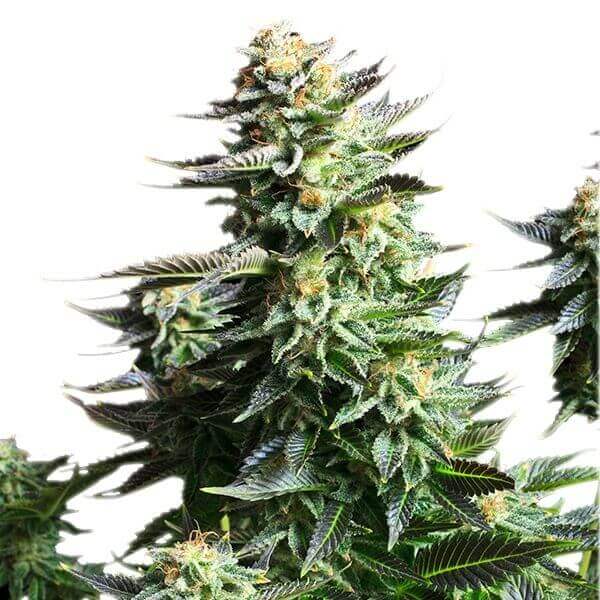 Barney's Farm Amnesia Lemon
What happens when you cross two elite clones of varieties as reputable and stable as Amnesia Haze and Skunk #1? Well, with just a bit of luck, you can get a hybrid as powerful and productive as Barney's Farm's Amnesia Lemon, an ideal variety for commercial crops thanks to its excellent results in terms of production but also in terms of flowering speed, being ready in just 9-10 weeks.
How could it be otherwise, Amnesia Lemon retains all the main characteristics of Amnesia Haze, being a more than worthy representative of this genetic line. A strong cerebral effect and marked citrus notes are assured in this Barney's verity, which you can find in packs of 1, 3, 5, and 10 feminized seeds.
Amnesia Auto by Seed Stockers
Of course, there is also a notable demand for automatic Amnesia Haze seeds, and of all the seeds available, Seed Stockers Amnesia Auto is certainly one of the most widely grown. It is an auto-flowering version that is very faithful to the original Amnesia Haze, easy to grow and very productive, which is ready in 11 weeks from seedling to harvest. Of course, it retains the characteristic flavor and aroma that have made Amnesia Haze such a popular variety, as well as the powerful cerebral effect typical of this genetics.
An ideal choice if you want to enjoy the virtues of the legendary Amnesia Haze but in an autoflowering format, with all the advantages that this entails in some cases, and also at a very competitive price. You can find it on our website in formats of 3, 5, and 25 feminized seeds.
Have you tried any other Amnesia variety that you would recommend? Any comments on the ones we have cited? Feel free to leave us a message in the comments section, we will be happy to answer you.
Happy harvest!
The articles published by Alchimiaweb, S.L. are reserved for adult clients only. We would like to remind our customers that cannabis seeds are not listed in the European Community catalogue. They are products intended for genetic conservation and collecting, in no case for cultivation. In some countries it is strictly forbidden to germinate cannabis seeds, other than those authorised by the European Union. We recommend our customers not to infringe the law in any way, we are not responsible for their use.