Tech
And You Don't Stop: These Are The Most-Followed Black TikTokers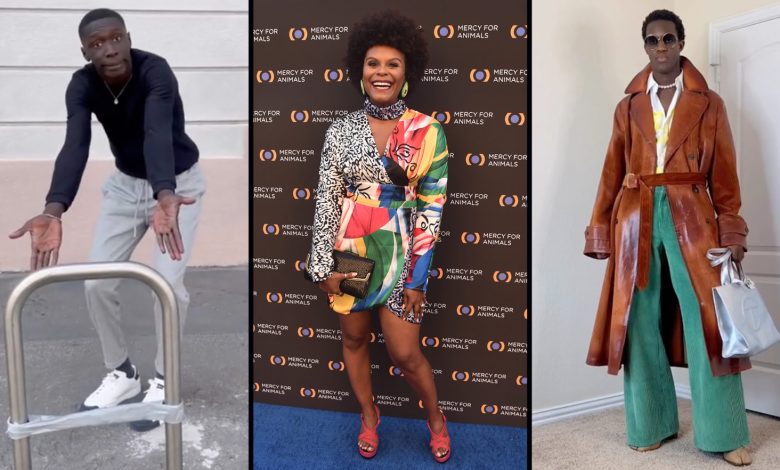 When people think of Black TikTok stars, perhaps Jason Derulo isn't high on the list. After all, when we were all first introduced to Derulo, we knew him as a music star.
"I was never really a social media guy because Twitter and Instagram didn't really speak to me," he said to Variety. "And when it started, TikTok was more of a dance app, and I tried a challenge or two. But because I was at home, I started to experiment with it. More than half of the top TikTok videos are comedy, so I'd post things and be like, 'OK, they don't respond to this, but they seem to like that,' and learned what made it tick," he laughs, "for lack of a better word. And it all just kinda exploded."
But thanks to the popular social media app, Derulo has enjoyed a bit of a career renaissance. He has 49.6 million followers on TikTok as of this writing, and he shows no signs of slowing down.
But Derulo is far from the only one doing his thing on the popular social media app. In fact, these Black TikTok stars hop on the app and enjoy the great engagement, large followings and — perhaps best of all — make money from endorsements.
@willsmith
Number of followers: 62.1 million
From the "Fresh Prince of Bel-Air" to the Fresh Dad of TikTok — everybody loves Will Smith.
@willsmith

We dropped this album 30 years ago!! Truly summer madness
@dtay.known
Number of followers: 13.6 million
This 23-year-old comedy creator has more than 13 million followers that love his brand of slapstick comedy.
@wisdm8
Number of followers: 6.6 million
This 19-year-old from Houston, TX, is one of the best-dressed stars on the Internet. More than six million people follow his TikTok account for fashion advice.
@wisdm8

Might mess up the timeline but oh well
@jameshenry
Number of followers: 3.6 million
James Henry was so successful with his TikTok business that Forbes even did a cover story on him back in 2020.
@jameshenry

#ad @NIVEA MEN USA has your skin lookin' fresh post-flight for your crush… and for potential new crushes 😂. Don't sleep on these products!