Tech
Artist Autumn Breon Reimagines A More Equitable Future For Black Women At LA's Frieze Art Fair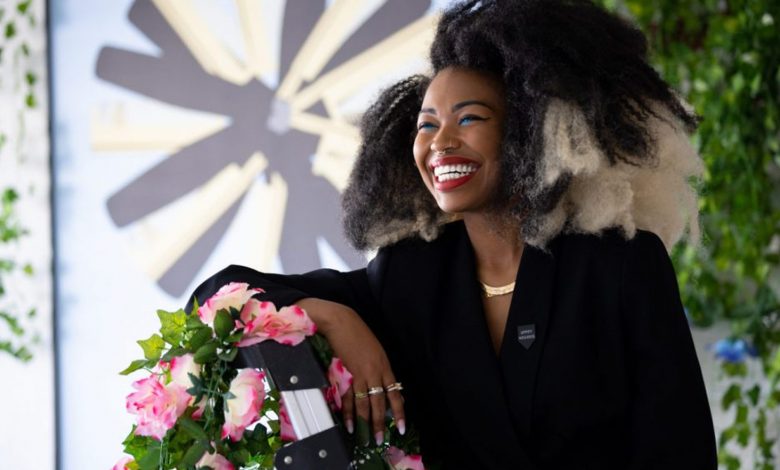 In this case, Breon highlights the fact that time really is money and that the proper compensation for Black women is a demand, not a request.
"I'm really serious about my time and how I use it, that's very important to me," she told AfroTech. "So, when I saw that kind of data, all I could think about was 'When do we reach pay equity? What will I do with that reclaimed time?'"
She continued: "I started wondering what other Black women would do with their time. So, I just posed the question to the public to try to get Black women to share that kind of reclamation with me."
The information was shared through Breon's hair — like literally, through her hair. 
After garnering inspiration from the iconic Diana Ross and her 1969 performance of "I'm Gonna Wash That Man Right Outta My Hair," the performance portion of the art exhibit featured a call and response initiative that paid homage to native African and Diasporic artistic practices.
Audience members pulled answers collected in a survey right from Breon's beautiful fro.