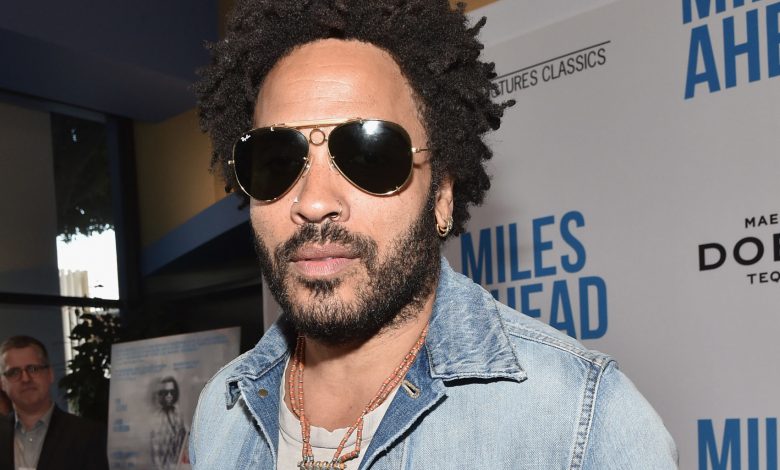 Rocker, actor and the all-around "sexy-cool-guy-wherever-he-goes" has always been sexy. But recently, it seems that the man just keeps getting better with age.
Kravitz regularly shares photos of himself in various states of shirtlessness from his home in the Bahamas. But recently, the music legend posted another thirst trap for the ladies while making coffee in between recording sessions in his home studio. He was pictured in his kitchen with his leopard-print shirt wide open, exposing his chiseled abs.
As soon as he posted it, some of his famous friends showed how impressed they were in the comments.
"My brother," wrote The Rock. "Inspiring." Meanwhile, actor Channing Tatum (who is reportedly dating Zoë Kravitz) couldn't seem to believe his eyes, commenting: "Good god man! What are you eating or what's in the water or the genes. It's not natural. Do you just do abs like all day?" Kravitz responded by stating that he was "just trying to get in the next Magic Mike," and asked Tatum if he had any connections that might be able to help him.
Elsewhere, comedian and veteran late night host Arsenio Hall claimed that the image was a fake: "I hate when my friends hack a photo and put their head… on my body!"
LOL!
But for real, what keeps this man's body, that is puhsing 60 soon, so tight and right?
The Lenny Kravitz Diet
Kravitz is and has been one of Hollywood's most vocal vegans for awhile now. In order for him follow a strict plant-based diet, he uses his properties Brazil and the Bahamas to grow his own food, and claims to go lengthy periods adhering either to an entirely raw diet or cutting out fruit sugars entirely, eating purely vegetables.
Kravitz, who lives in an Airstream trailer in the Bahamas, gives the publication a tour of his kitchen and shows what's stocked in his fridge."What we have is green, and more green: We've got cucumbers, mangoes, broccoli, kale, salad greens. Over here on the table, fresh from the farm, we've got breadfruit and soursop, which is my favorite. Soursop is so good for you– you should try it." Kravitz continues by showing the camera more fresh-picked produce as well as herbs that he plucked from his own garden.
In 2016, he posted a photo on Instagram of himself sitting on his kitchen counter surrounded by fresh vegetables.
"100 percent raw for two months now. Amazing for one's health and the environment #rawfood," he captioned alongside the photo.
"I'm very careful about what I put into my body," continues Kravitz. "So its a combination of eating all of these things that I have shown you and working out and keeping my muscles and my joints in shape so that I can do what I do, which is get up on stage and play music and have a body that feels free so that I can express myself."
And although he enjoys eating plant-based, the singer does have his cheat days.
"My cheat meals consist of pasta, bread, pancakes, waffles, carbs, carbs, and more carbs," he told the publication.
The Kravitz Workout
Kravitz claims that much of the exercise he gets largely comes from spending a lot of time outside. The musician spends long days and