Health + Wellness
Atlanta Man and others Face Prison for Fake Vaccination Cards | BlackDoctor.org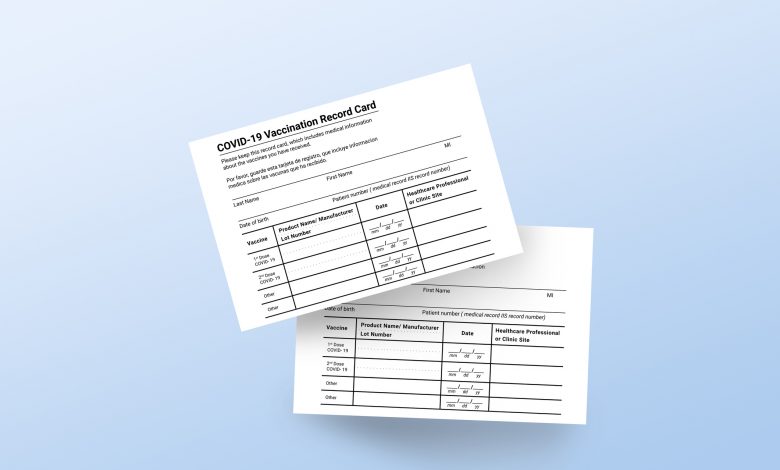 As the Delta variant pushes on and numbers are rising throughout the world, employers and businesses are encouraging and some are even requiring employees to get vaccinated. This is problematic for many who are opposed to the vaccine, which is spurring people to get bootleg or fake vaccination cards.
Offers to purchase fake COVID-19 vaccination cards are on apps like Telegram and WhatsApp according to Check Point Software Technologies. Reports are pouring in that fake COVID cards are selling for as low as $100 and upwards of $250.00
Maya Levine is an East Bay-based cybersecurity expert for the company.
"For those people who are adamant against being vaccinated they're finding opportunities in not being limited in what they can do while still not getting vaccinated through buying these fake vaccination certificates," said Levine.
Levine says the fakes look like the real thing.
"Especially in the U.S. where we only have a physical paper copy it's not that hard to forge," said Levine.
Another case involves a California naturopathic doctor who was arrested for her alleged scheme to sell homeoprophylaxis immunization pellets and to falsify COVID-19 vaccination cards by making it appear that customers had received the U.S. Food and Drug Administration (FDA) authorized Moderna vaccine.
Juli A. Mazi, 41, of Napa, is charged with one count of wire fraud and one count of false statements related to health care matters. The case is the first federal criminal fraud prosecution related to homeoprophylaxis immunizations and fraudulent Centers for Disease Control and Prevention (CDC) COVID-19 vaccination record cards.
"This defendant allegedly defrauded and endangered the public by preying on fears and spreading misinformation about FDA-authorized vaccinations, while also peddling fake treatments that put people's lives at risk. Even worse, the defendant allegedly created counterfeit COVID-19 vaccination cards and instructed her customers to falsely mark that they had received a vaccine, allowing them to circumvent efforts to contain the spread of the disease," said Deputy Attorney General Lisa O. Monaco. "The Department of Justice and its law enforcement partners are committed to protecting the American people from fraudsters during this national emergency. This commitment is evident in this prosecution as well as in the ongoing work of the Department and our agency partners in the COVID-19 Fraud Enforcement Task Force established by the Attorney General earlier this year.
On the other side of the vaccination game, an Atlanta man faces 3 years in prison and nearly $200,000 in fines after submitting a fake COVID-19 test to his employer saying that he was COVID positive.
Santwon Antonio Davis, 35, reportedly submitted a fraudulent positive COVID-19 test in May 2020, according to the Justice Department.
As a result, his employer — an unidentified Fortune 500 company — shut down, causing a loss of more than $100,000, the department said.
"The defendant caused unnecessary economic loss to his employer and distress to his coworkers and their families," U.S. Attorney Byung J. "BJay" Pak said in a statement. "We will take quick action through the Georgia COVID-19 Task Force to put a stop to Coronavirus-related fraud schemes."
The investigation uncovered other crimes, including fraudulent documentation from Davis to get benefits from his employer. In the fall of