Tech
Atlanta Teacher Junior Bernadin Honored With The Presidential Award For Excellence In Science, Mathematics, And Engineering Mentoring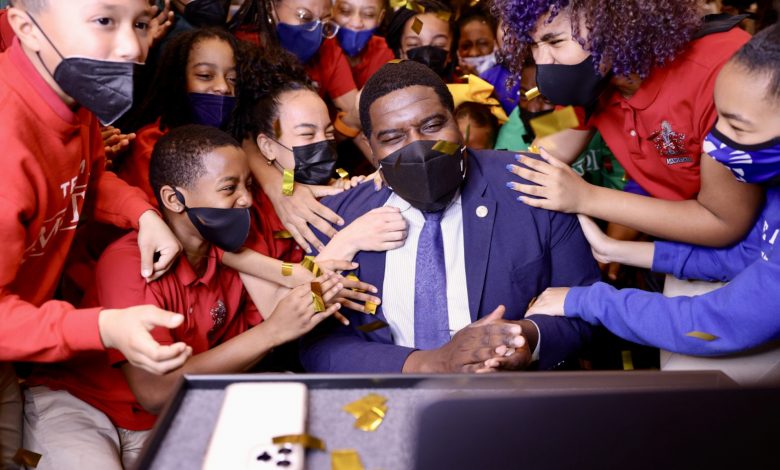 The conflicting messages he received as a child only became apparent once he touched down on a college campus.
"It wasn't until I got into college that I thought that was the first time I recognized I was Black. I think we were marching for a protest, and somebody was like, 'Yeah, you know, as Black people, we need to stick together.' I say, yeah, man, I'm with it, but I'm not Black. I'm Haitian, but I'm not Black. They were like, wait a minute, dude, you're Black. Like, what are you talking about," Bernadin told AfroTech.
From that moment on, the educator began to reckon with his past and learn and unlearn things that would ultimately lead to his work of ensuring no child ever experiences those types of issues.