Fashion
Best Guide for Real and Fabulous Natural Results!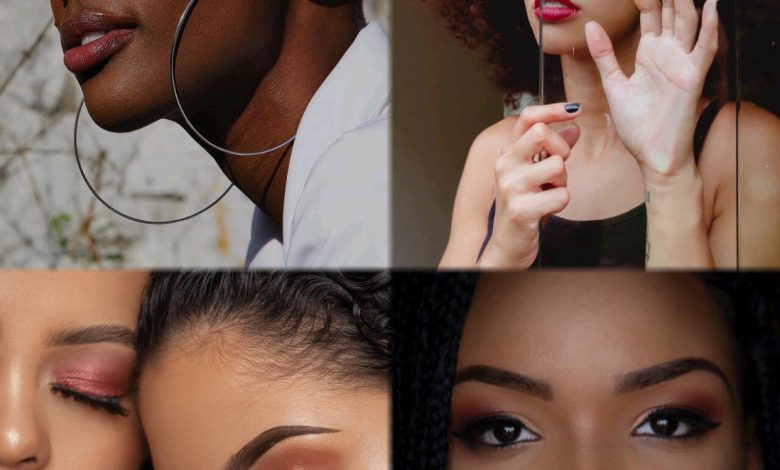 For decades the fashion as well as beauty industry have swooned over full, voluminous brows and dimension defying eyelashes! Stars like Yara Shahidi, Rihanna, Teyana Taylor, Beyonce, Justine Skye and Ciara have helped popularize this hot trend as well. However, the modern version worn today by some can skew closer to magic marker-ish instead of eyebrow pencil; and feathers instead of lashes. Harsh. Nevertheless, we admit we are guilty too of over-filling our brows and pounding the pavement with GINORMOUS lashes (lol). As a result, we let our professional MUA (makeup artist) pals give us some tips to get back to natural makeup looks. Here's how to get your best beautiful brows and lashes ever; without without all the fuss and even if you are a beginner.
You see… Shaping your eyebrows is an easy way to get a great natural look even without a smudge of makeup. Rachel Gangemi, who is an eyebrow specialist from Valery Joseph Salon in New York City, agrees. Gangemi confirms that the right shaped arch will completely change the look of your face.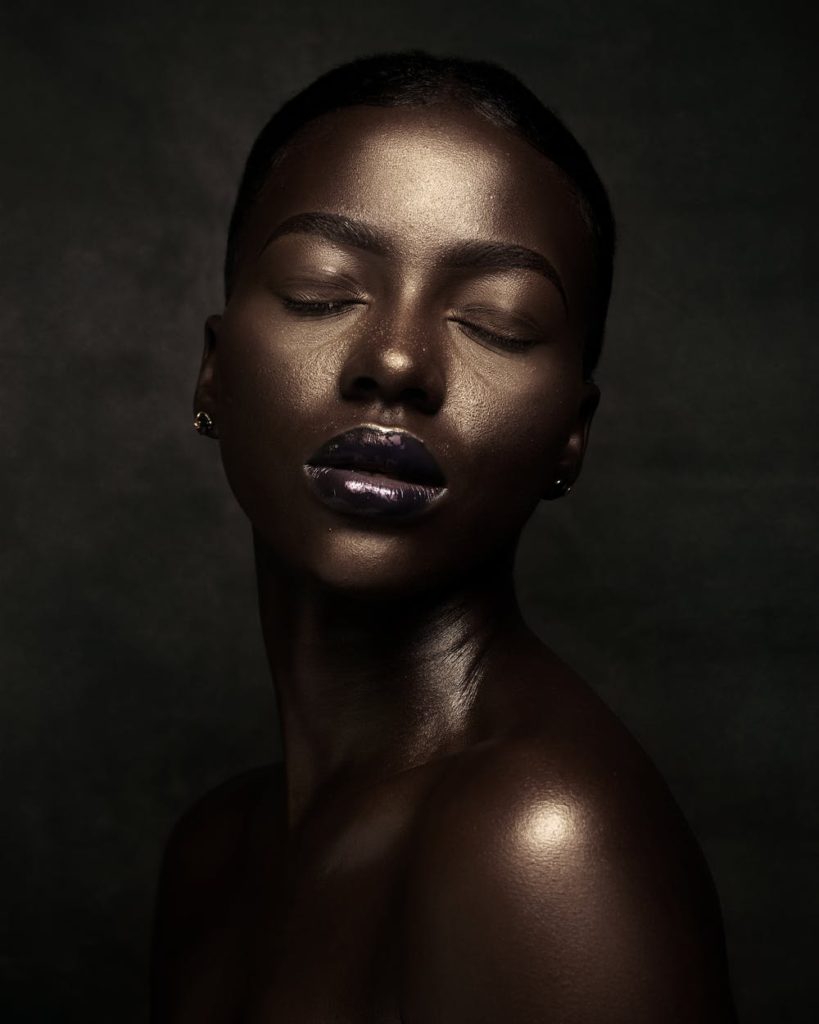 Gangemi says, "Great brows make the eyes seem larger, provide framework for the face and give you an all-over lift." Nevertheless, keep in mind that the placement of the arch should be diagonal from the pupil of the eye. To find the right spot measuring with your finger or a pencil is the best gauge. Place a pencil next to your nostril at an approximately 45 degree angle past the pupil of your eye and across your brow. Our natural arch should be just outside where the pencil hits your eyebrow.
Moreover, if you have never had your eyebrows plucked or waxed professionally (hey there beginner Divas); it's a good idea to visit a pro for the initial shaping. A professional will be able to give you the right shape brow for the frame of your face. Plus, then you can maintain the eyebrow shape more easily at home.
Nevertheless, in this unexpected pandemic/vaccine world we are all now living in; getting to a pro may not always be possible. Therefore, in this comprehensive beautiful brows and lashes guide we will fill you in how to DIY your own lovely brows. Let's go!
Beautiful Brows and Lashes: Best Guide for Real and Fabulous Natural Results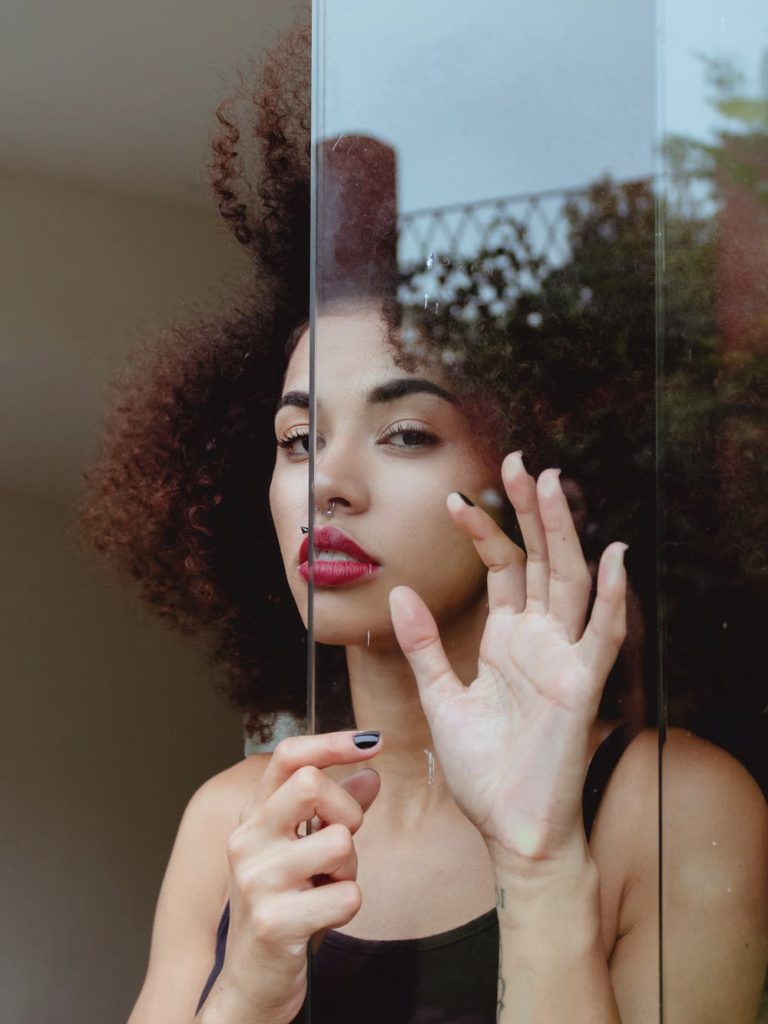 It is easy to think that in order to get thick eyebrows one would need to fill them in every inch their life. However, if you want to slay on the natural tip, you want to have a lighter hand in things. Our pros top tips are:
Choose an eyebrow pencil tint that is no more than two tones lighter or darker than your natural shade. This cuts down on the chances of creating a final product that is severe.
When filling in sparse or thin haired areas use quick, short strokes.
Do some clean up first. Brush eyebrow strands upwards and trim any hair that are longer than your ideal shape. This instantly lifts the face and give brows a more professional finish.
Use a contour brush to gently wipe away any mistakes or overdrawn lines if you got trigger happy with the color.
Take your eyebrow pencil or powder and fill in the middle section, arch as well as tail. Next, use a brow brush to brush out the color which also will blend it.
To look well groomed very strong eyebrows need a little help from gel. After filling in brows use gel to maintain the shape and defined look. No gel, clear mascara is clutch or spray a small amount of hairspray on a spoolie and get to taming.
Brows and Beauty -Is Fuller REALLY Better?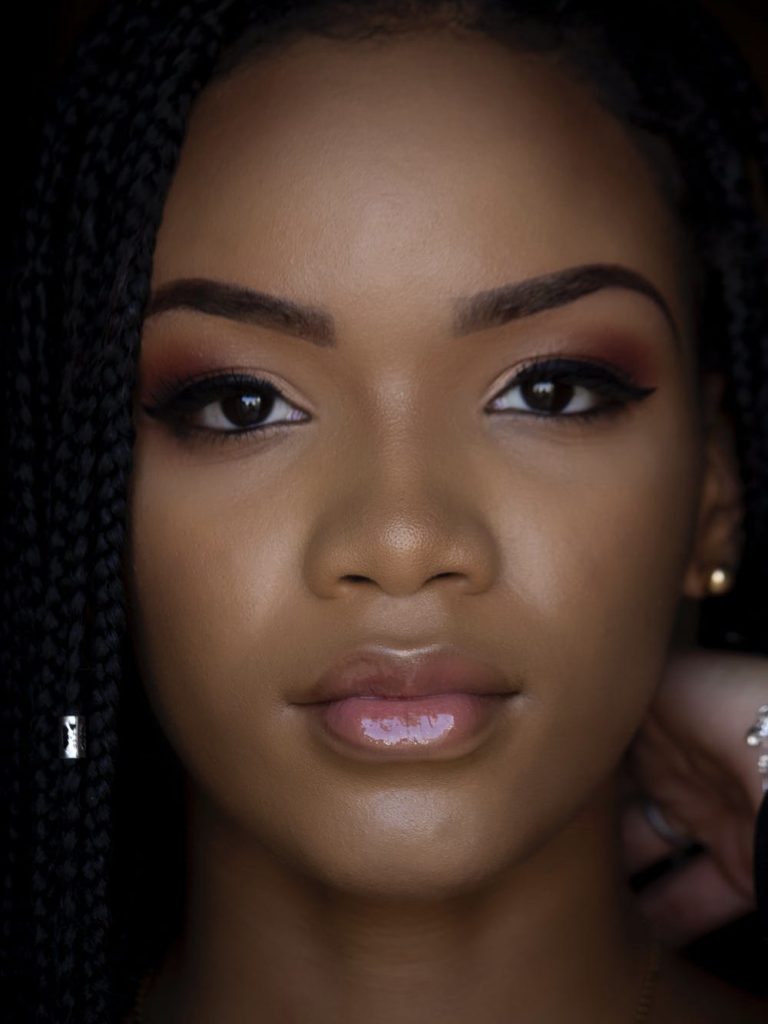 Our brow crush is currently singer, Zendaya. However, there are more reasons to love this makeup look than it being a hot celebrity trend. Thick eyebrows can immediately transform your face. Moreover, fuller brows can give the face the appearance of symmetry. It is believed that people view others as more beautiful, the more symmetrical their face appears. Just keep that little bit of science from numerous research studies in mind.
So then, your natural beauty look can get a tiny boost just by changing up your eyebrows. Use the pro tips found throughout this article and you will be creating your best eyebrows will ease!
For instance, what are some tips for shaping your eyebrows? Our brows naturally come in all shapes and sizes; as well as styles and arches, yet can look even more beautiful in all of their fabulous forms with some simple "shape-ups." Great grooming can make you look luxuriously glam in no time flat. Here are 3 great tips in how to make those eyebrows a beauty star!
1. When removing hairs use a pair of slant edge tweezers, these little babies can grip those pesky strands a lot easier.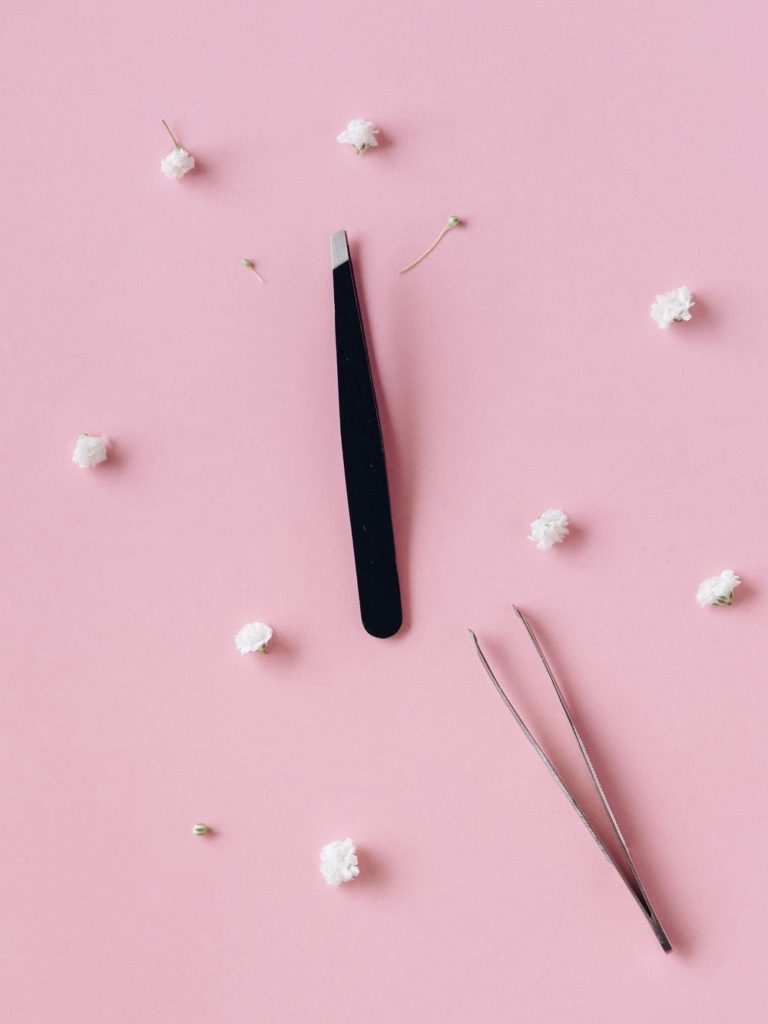 2. Pluck hairs individually to avoid causing bald spots while working in the direction that the hair is growing.
3. If you need to fill in or define your eyebrows never use a tint darker than your natural hair color or your brows may look painted on.
Brow Beauty – A Cheap Option to Help Sculpt Those Brows!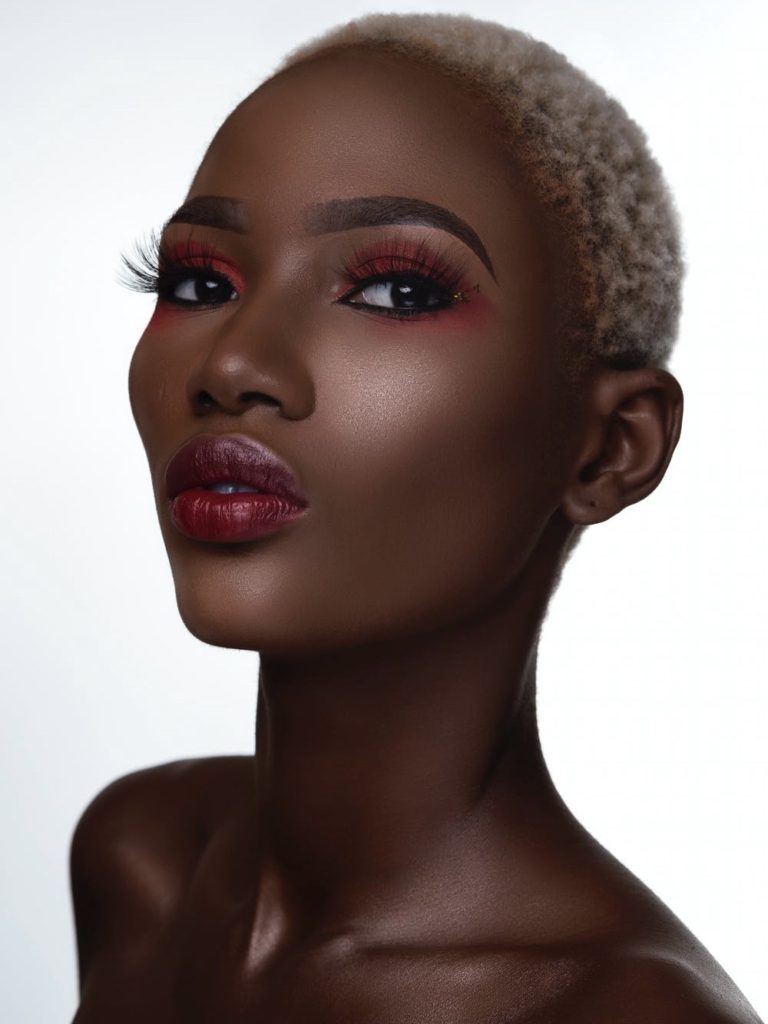 With makeup application, brows can get a little bit crazy. Actually, let's just keep it 100; we all get carried away (lol). We fill them to their max capacity, highlight and shape until they resemble football player face stripes. Nevertheless, this year things are headed back towards a more natural approach. Furthermore, to accomplish this beauty look; you will need the right tool in your makeup bag. For your best natural eyebrows take a gander at the Revlon Color Stay Brow Pencil.
Let's make and keep this year easy-peasy, shall we? With one tool, that does one job and very well at that. Revlon designed their Revlon Color Stay Brow Pencil to address two important needs when it comes to creating a natural brow. Definition and the ability to soften.
Most of us "do not wake up like this" or are simply "born with it." If we want a set of glamorous eyebrows we have to get in that bathroom mirror and show our facial hairs who's the boss! However, the issue with creating a desired eyebrow look is that it is not real. It is not our real eyebrows. So if not done correctly some brows can come to look fake or overdone.
As a result, Revlon is a making things simple with their fab brow pencil. In regards to their brow product Revlon states, "This season is all about a full brow and our NEW Revlon Color Stay Brow Pencil is the perfect tool to add to your makeup kit. Fill and define brows with the angled tip on one side. Then soften with the blending brush on the other."
Moreover, what we also love is the range in color. All of us beautiful humans come a plethora of skin tones and shades. Therefore, a nice array of hues are needed to accomodate everyone. Not just dark and medium. There is an in-between shade as well as lighter tone available as well. Thanks Revlon, you get it.
Beauty and Brow -TAME THOSE HAIRS HONEY! Easy Beautiful brows and Lashes Tip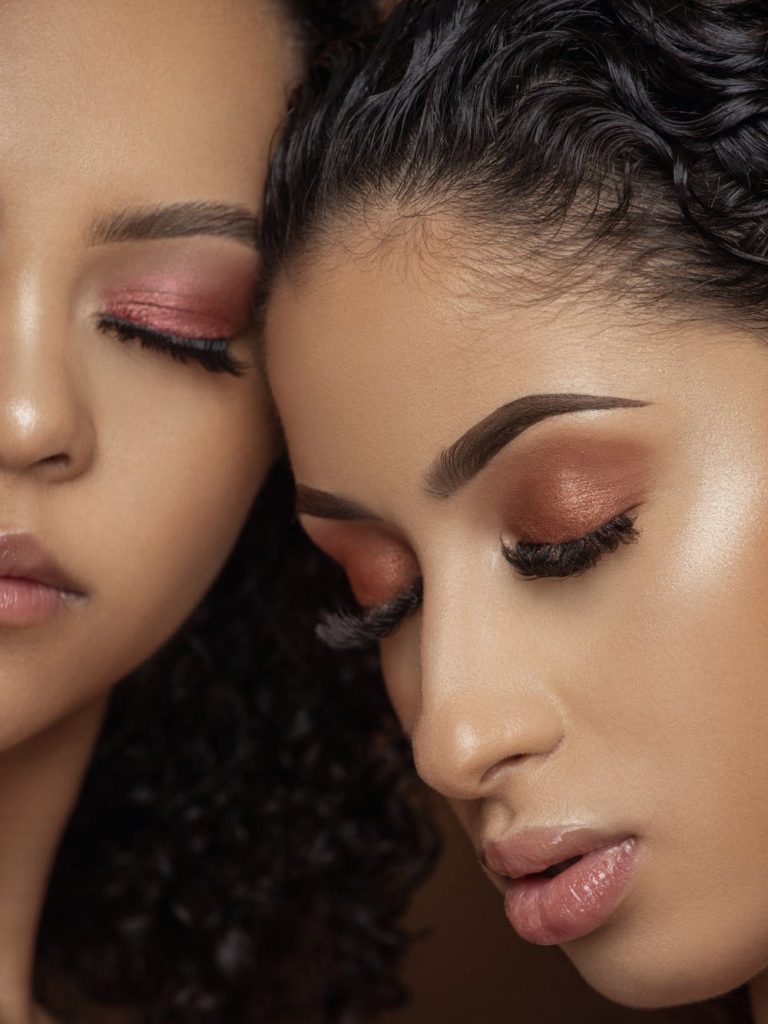 Men have their Bro Codes and us women have our Brow Codes. Both systems are in place to keep things orderly and in check. So then, do you own a pair of unruly eyebrows? Not to worry many women battle with this beauty issue and we are here to tell you exactly how to tame your foe!
To accomplish this untamed eyebrow defeat all you will need is:
Hairspray
Clean Mascara Wand or Toothbrush
Take your wand or toothbrush and spritz with your hairspray of choice. Remember, you don't want to douse your brush or mascara wand till they are totally wet. You just want them damp. So then, spritz the bristles a good 6-10 inches away.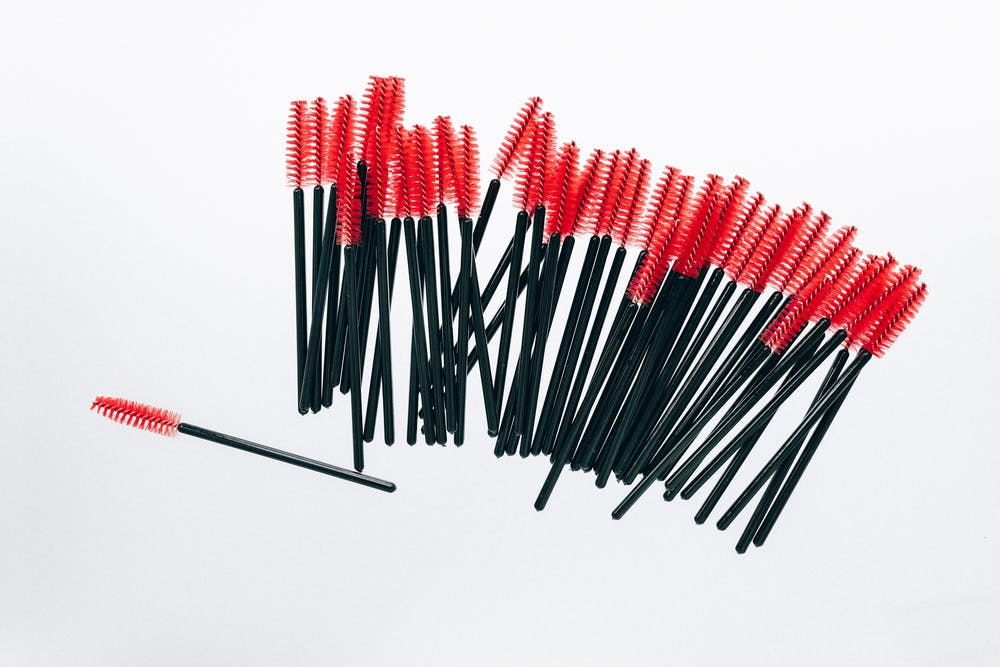 Next, brush through your eyebrow hairs molding and styling strands to your liking.  Sweep the all the hairs from the inner corners to the arch up toward your hairline. Then switch up the angle in order to smooth your brow hairs at the tail end which points toward the top of your ear. Your eyebrows will stay in place (thanks to the holding power of hair spray); and you will be able to keep to the code. Pass on this tip to all your girlfriends!
Eyebrow Queen -Eyebrow Tip for Round Faces
Round faces are super cute! However, try applying makeup and you instantly will notice a few challenges! Our CEO, Arianne, knows a little something about that. She says, "Omg! People just do not understand how difficult putting on makeup can be. My face shape can't handle what an oblong, diamond, heart or oval can do. I can try things, but it may not turn out for the best lol."
Have you ever felt that way? Well, beautiful round faces do not despair, you too can craft the brows of your dreams. How?
Eyebrows with a high arch are very flattering on round head shapes which tend to lack definition. A perfectly arched brow can help define facial bone structure that may not be naturally present. So then, if you have a round face aim high (to the moon baby!) and go for a high arch look.
Brows on Fleek – An Eyebrow Quick Tip for Long Faces
Brows for this type of face need to be extended past the corner of the eyes. This is because features associated with this face shape tend to be stretched out vertically. Extending the brow line will help to stretch or pull features in the other direction.
Playing up horizontal features will help to balance things out but this tip is not without caution. Be careful! As the saying goes, "Too much of a good thing can be bad." While this beauty tip can help to bring balance and symmetry to the face; you do not want the result to be too dramatic. Therefore, aim not to extend the tail of the brows way too far out; otherwise you can make your eyes look very droopy.
Lash and Brow -You Don't Have to Stay Bald, Grow Them Back In Girl!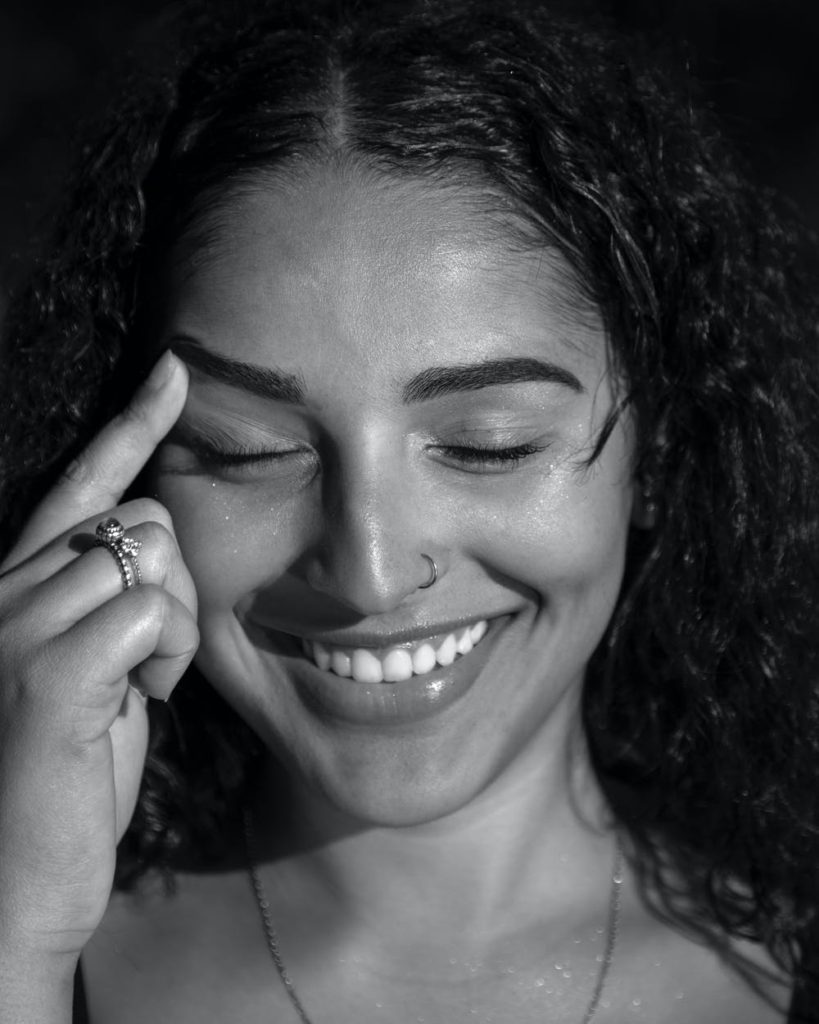 Unfortunately, there is no such group known as Tweezer Anonymous, so then help must come from another source. If you have tweezed your brows so much that you are one step away from having to pluck your very last hair it's okay just to put the tweezers down. The best way to grow back eyebrow hair is to stop tweezing them every time you see a stray hair.
Eyebrow tweezing should be done every two weeks to maintain the shape of your brows. Also, investing in some castor oil would be very beneficial. Putting castor oil on your brows will help to grow hair. Furthermore, Castor oil is also a good oil to use when it comes to achieving more eyelash growth. So if you want beautiful brows and lashes investing in Castor Oil should be high on your list.
Moreover, while you wait for your eyebrows or lashes to grow back in; there are a few makeup tips that you can utilize to give the illusion of fuller brows. First you can color in your brows by drawing around them and filling them in with brow wax. Or if that doesn't fancy you try filling in brows with an eye shadow a shade or two lighter than your brow hair.
Also, when it comes to your lashes you can fake more volume or length with the right mascara formula. Here are a few affordable options:
ColourPop Natural Defining Mascara
Sculpt better eyelashes into a fabulous au natural finish.
Fill em' up! With mascara achieve insane amounts of volume.
Lash Brow- Define and Groom to Your Perfect Beautiful Brows and Lashes Look
Your eyelashes and eyebrows help to bring dazzling attention to your stunning eyes. Therefore, it is important to keep this area of the face well-groomed. Maintaining lashes can be a little more simple than the brows. Remembering these 4 tips will do wonders:
Avoid friction -Try not to rub your eyes or your lashes against rough fabrics. Otherwise you risk pulling them out.
Stay Clean – Nothing too much may happen at first with dirty lashes, but after-while can lead to premature shedding, greasiness and inflammation.
Check Your Products- We are busy people and sometimes we don't realize how long we have products. Old mascara and the like can harm lashes due to bacteria and dirt
Add Strength -Apply Rosemary Oil or a serum to maintain good lash health
Nevertheless, what about the eyebrows? Scientists have shown in studies that a great many people find symmetry to be beautiful. If you are looking to enhance your natural beauty then you want to try to maintain symmetry. This is true whether you are applying make-up, or trimming/shaping eyebrows, it's important to make sure they are mirror images of each other on the left and right sides.
For those, who use an eyebrow pencil to help shape and define their brows set the brow pencil by applying a little bit of translucent product over the arches. What will this do or accomplish? The powder will soak up the oils on your skin and keep your brows looking well-groomed.
Not all of us are born with a perfect set of eyebrows. So then, what are some other tips and tricks for achieving well-groomed brows? Check out our list to find out!
Ease the Pain- Tweeze and define brows after your shower, the warm water will help soften the hair making plucking easier.
Don't Skimp on the Tweezer- It's true you are what you eat and you get what you pay for. Purchase a good pair of slanted tweezers (slanted tweezers will not pinch your skin and can quickly remove itty bitty hairs).
Elude the Unibrow- Where should your brows begin? Right above your tearduct.
Don't Go Pass the Finishline- Eyebrows should end near a 45 degree angle outside the outer corner of your eye.
Leave High Arches to McDonalds- DO NOT arch your brows too high because if you do they will look unnatural.
How to Thicken Eyelashes -Get THICC With This Simple Makeup Trick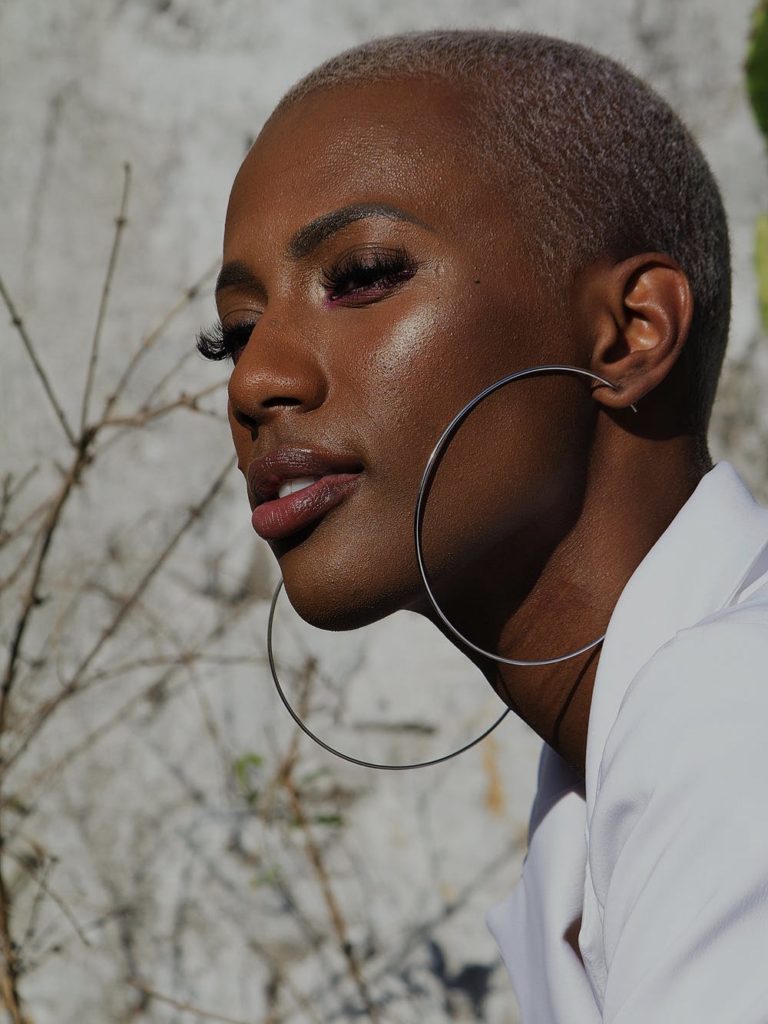 Every time we turn on the television or surf the Internet we are constantly bombarded with imagery of models or celebrities with thick, long and luscious looking eyelashes. They look great and we want to bat our eyes wielding some major beauty power too. Those of us that don't wake with a makeup artist on our speed dial need a little bit of help to achieve the same dramatic look.
A simple and cheap solution to make your eyelashes look thicker is to apply baby powder. Yes, that white stuff for babies can do wonders for your peepers. Therefore, how can you use baby powder to thicken your eyelashes?
Before applying mascara use your fingers or a brush to apply a bit of powder to your lashes. After that, apply your mascara of choice to seal the deal. And there you have it, a budget friendly solution to make your eyes really pop.
How to Make Lashes Look Thicker and Longer Naturally for Beautiful Brows and Lashes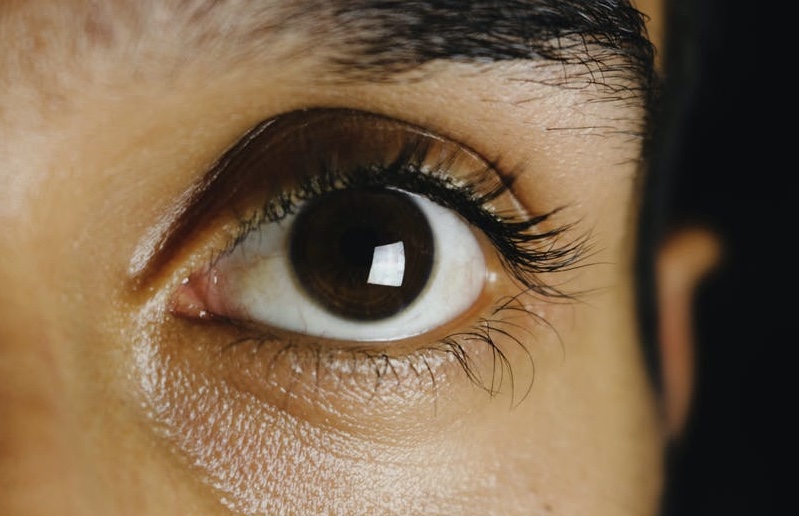 It will take work and it will take a ton of consistency on your part; but you can improve the look of your lashes naturally! How? By implementing an eyelash growth routine.
You can combine a few different techniques or just do one. However, the main thing is that you STICK with it. No missed days. Also, this will not be some sort of overnight, Disney Tinker Bell magic.
There is no instant beautiful brows and lashes growth miracle out there; but there are things that can help you get gorgeous lashes… without the falsies. Try this:
Comb Your Eyelashes -Just like your hair on your head, coming will help to stimulate circulation and transport vital nutrients and oils from roots to tips
Biotin -While everybody is different, Biotin has been shown to aid in healthy hair growth
Olive, Vitamin E and Castor Oil -Oil helps to keep strands hydrated and well-nourished. Apply an oil nightly to help improve the strength as well as length of your eyelashes
Eyelash Growth Serum -These serums can penetrate deep and help with growth and lashes from falling out. The more lashes you lose, the more sparse your lashes will look.
Green Tea -Drink and gently dab onto lashes this beverage rich in flavonoids and polyphenol that can aid in improving thickness and longer lengths.
Coconut Oil -Apply this oil which is great for moisture.
Lash Boosting Mascara -Some formulations include ingredients to help make lashes healthier, opt for these to help get stronger and longer
Well, we hope you enjoyed this Beauty Guide on Beautiful Brows and Lashes! Hit up our HAIR and BEAUTY sections for even more tips and tricks.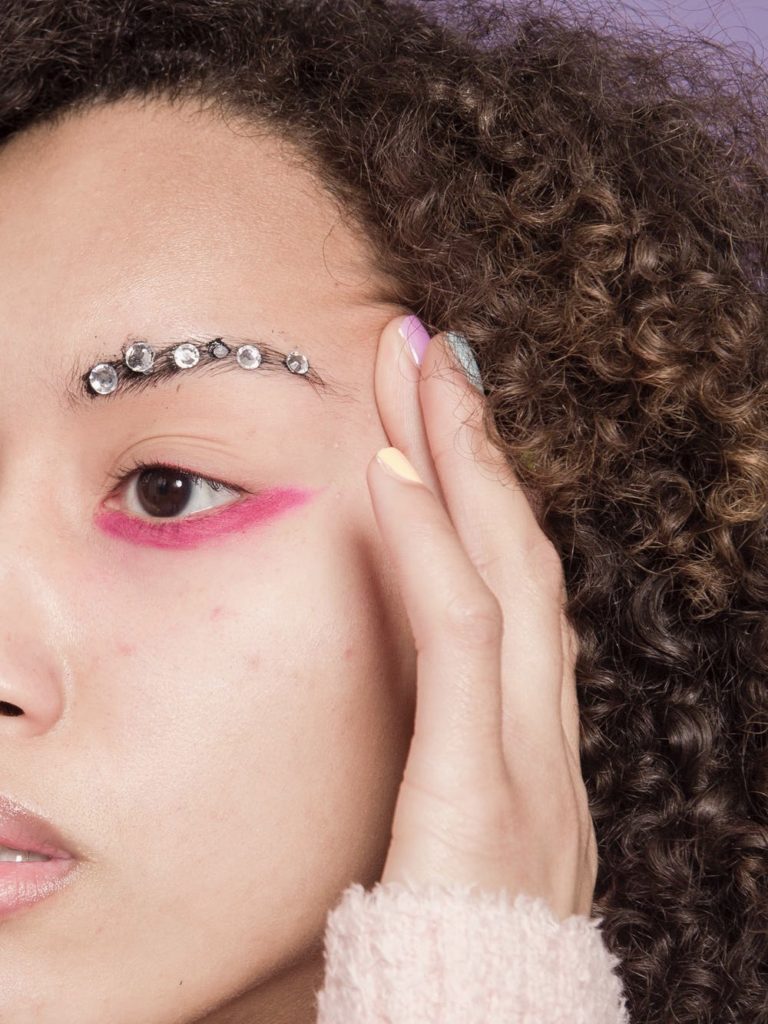 **Want Even More Fashion, Beauty, Lifestyle, Health as well as Celebrity Style Sighting News, Insights as well as Trends? Download Our New Shiny App! Click HERE**
Thoughts on Beautiful Brows and Lashes: Best Guide for Real and Fabulous Natural Results? Well let's connect then! Join the discussion and talk all things fashion as well as celebrity style sighting related with us by dropping a comment like its hot down low. Or also hit us up on our Facebook, Instagram (1966mag), Tumblr, Pinterest or tweet us @1966magazine.