Fashion
Best Ideas to Wear Hottest Trend!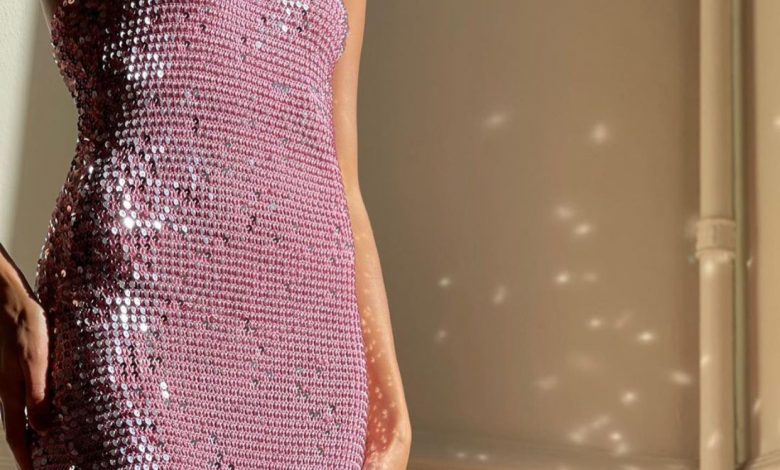 It's that time when the calendar may start to get a little bit heavy! More invites, more events and yikes! That means you may need more fabulous clothes. May we recommend the Pink Party Dress, one of the year's hottest trends!!
Pink is a festively stylish color to wear that is universal. Meaning it transcends seasons. It is a tone that you can rock all year and look on point and on trend with the best of them.
Moreover, pink has strong meaning behind it. It denotes romance, lust and love. Pink also is a nurturing, playful, and nostalgic color that takes people back to their childhoods. That said, pink is a color of opposites since it can make us think of both innocence and burning passion.
Therefore, if you like fashion that makes a strong statement; then pink clothing is the way to go. It's a hue like no other. Not only will you look cute, but you'll invoke emotions and dazzle!
Party Pink Dress -Some Inspiration to Plan Your Perfect Look!
Sometimes when it comes to hitting a big party; finding THE OUTFIT can be challenging. We will first tear up our closets, pulling out every piece that we own. Nonetheless, coming to the dreaded realization… shopping will be imminent Lol.
For some, while shopping it's easy to know what you want to wear. Other times, you may draw a complete blank! Nevertheless, the below pink party dress inspo will help you out!
Whether you know for sure pink is the color you are going for the evening. Or if you are still deciding if this color will be a good fit for you. Let the following inspiration help you say Yes to the Pink Dress!
Pink Party Dress Inspo: Best Ideas to Wear Hottest Trend!
Wearing pink is one thing. However, you can up the fashion ante by incorporating a few classy design embellishments. Such details can take a solid color dress from bland to HEY NOW!
Nevertheless, this doesn't mean you have to go for looks that are completely over the top. You can still achieve peek chicness with one or two styling upgrades. For instance, try opting for pink couture with:
Feathers
Crystals or Diamonds
Ruffles
Great fit showcasing the figure via exquisite tailoring or Bodycon style
Decadent Buttons
Lace
Matching Hand gloves (long or short)
Gowns with Bodice or Corset structure 
Looking for pieces with the above design additions can give your outfit with even more flair and elegance. However, if you'd rather not have anything additional on your dress; you can add the same luxurious aspects to your fit with gorgeous jewelry, shoes and accessories.
Fun Pink Party Dress -Celebrities Love It Too!
Us mere mortals aren't the only ones who love to indulge in a bit of blush, bashful or hot pink passion! It's a lovely tone that works mesmerizing magic for a fashion show, red carpet event, photoshoot or couture ad campaign. It's simply fire!
For this reason, plenty of famous starlets and their fashion stylists clamor for pink designs. There's absolutely too many to review or mention. However, below are just a few of our favorites.
Actress Bianca Lawson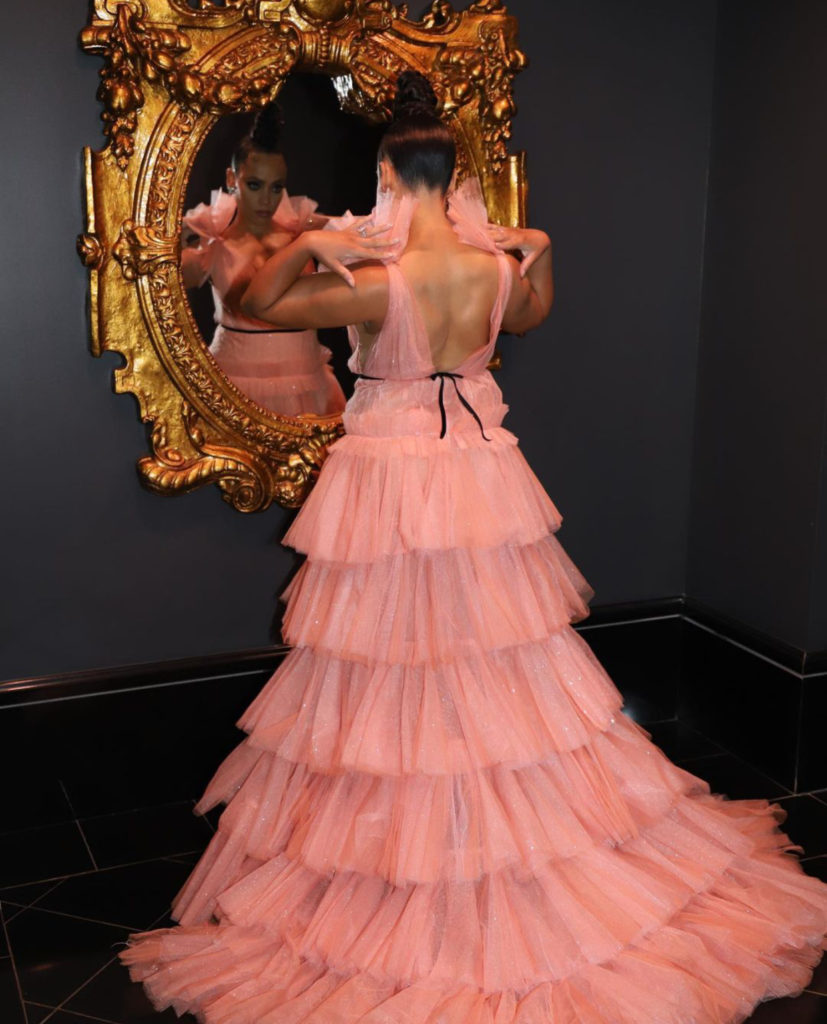 Singer and Entertainer Ciara
Two Time Emmy Winner Zendaya 
They all look so pretty! Oh wait… we guess we should say that they all look "Pretty in Pink" (wink, wink). Well, we hope this feature has given you the inspiration to give pink the nod for your next big event. If you do, we are sure you will be the most stylish Belle of the Ball!
**Want Even More Fashion as well as Celebrity Style Sighting News, Insights as well as Trends? Download Our New Shiny App! Click HERE**
Thoughts on Pink Party Dress Inspo: Best Ideas to Wear Hottest Trend!? Well let's connect then! Join the discussion and talk all things fashion as well as celebrity style sighting related with us by dropping a comment like its hot down low. Or also hit us up on our Facebook, Instagram (1966mag), Tumblr, Pinterest or tweet us @1966magazine.