Fashion
BEWARE! Why to Stay Away From Heavy Oil Products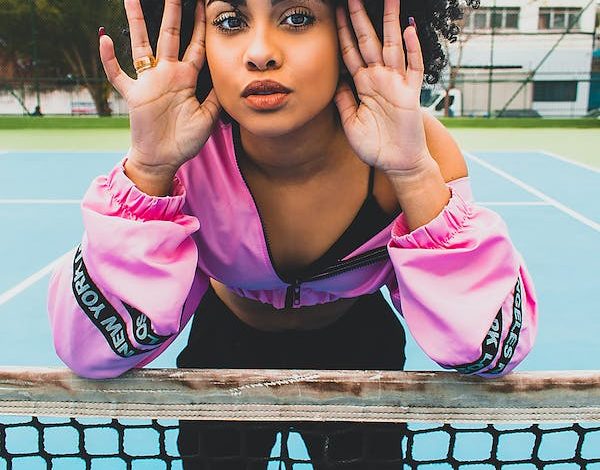 For decades, literally numerous years, women have utilized oil for curly hair. We love the glistening sheen it gives the strands. We appreciate how it can encourage and at times even speed up hair growth.
Therefore, how can something that is able to achieve such hair results be a bad thing? Well, as the famous quote goes, "Too much of a good thing, can be bad." Alright, so how is too much oil not a good thing for curly, wavy or coily hair?
Simple. Unfortunately, most of this is not our fault. We have come to use a ton of "oil heavy" products manufactured by the hair industry.
What constitutes an oil heavy product? Well, it is any hair product that has a ton of oil as one of the main ingredients. To find out if your products are oil heavy, you have to flip them over and take a look at the ingredients list.
When looking at the ingredients list, you want to first take a magnifying look at the first 5 ingredients. Are any of the first 5 ingredients an oil or butter? If it is, then it is oil heavy.
What you want to use on your curly, coily and wavy strands are products that have oils further down the ingredients list. These are considered products that aren't oil heavy and will not cause harm to your hair texture. What type of harm can be caused?
Oil for Curly Hair: BEWARE! Why to Stay Away From Heavy Oil Products
Oil heavy products look AMAZING when applied. That's why you don't notice what they are doing to your hair's texture and health. Oil heavy curly hair products are formulated to "mask" hair issues so you think everything is working fine and dandy. However, what is really happening is quite alarmingly scary.
First of all, your hair is being dried out. Over time these oil heavy products will continue to coat your hair. This heavy coating will eventually prevent moisture from being able to penetrate the strands.
You may even start to notice water droplets staying on top your hair. That's not normal. Your hair should be able to take in moisture. Hair that is dehydrated can lead to a multitude of problems. Including split ends and the hair breaking off.
As one can see, oil and water don't mix. Due to this, oil heavy haircare is starving hair strands of every drop of moisture. Yikes.
Moreover, notice that we keep mentioning "oil heavy" products. You must be wary of products using oil in the first 5 ingredients. So then, we are not vilifying hair oil; just how it is used in various hair formulations as well as haircare items.
There are other products that are water-based; and are also not oil heavy, that still include smaller quantities of oil for curly hair and butters. Such products are healthier for curly hair; and will help provide tresses with the nutrients needed to improve hair health as well as texture. Moreover, it will be easier to remove these products from the hair; allowing plenty of hydration from water to be pulled in during your wash day.
Oils for Curly Hair- Nothing Heavy
That is what you want! You want your strands to soak in as much water as possible. That's what really makes your waves, curls and coils POP. Regardless, of texture, and regardless of hair type. Without moisture your hair will not look or be styled to its very best.
So then, remember… the real key to amazing looking natural hair is WATER. Avoid using oil heavy products to prevent strands from being coated; and thus, not allowing moisture to penetrate your tresses. And always, always be sure to read the ingredients list carefully before you purchase anything.
If your goal is to have a very healthy texture; you must make sure those first 5 ingredients are not an oil. Then skim through the rest to make sure there are not other harmful ingredients such as sulfates or parabens. If you do this, you will help make your hair journey a success and keep your strands healthy from the inside, out.

**Want Even More Beauty, Lifestyle, Hair, Fashion as well as Celebrity Style Sighting News, Insights as well as Trends? Well Honey do we have something special for you! Download Our New Shiny App! Click HERE**
Thoughts on One Thousand and One Starring Teyana Taylor-A Sundance Winner!!!? Well let's connect then! We're always around and love to hear from you. Therefore, join the discussion and talk all things 1966 Magazine; fashion as well as celebrity style sighting related with us by dropping a comment like its hot down low. Or also hit us up on our Facebook, Instagram (1966mag); Tumblr, Pinterest or tweet us @1966magazine.