Fashion
Beyonce Kicks Off Renaissance Tour in Sweden- With a Special Guest!
It seems crazy, but y'all the time is finally here for the Queen to ascend to new performance heights! Beyonce kicks off Renaissance Tour in Sweden and fans believe they know the identity of her special guest. Can you guess who?
Well, we will not leave you in suspense. The Beyhive is buzzing about director, producer and actor, Tyler Perry. They believe he is Bey's special guest for her first show of the tour.
What evidence is there? Fans of Mrs. Carter from around the world have been comparing notes; however, one Instagram story seems to be confirming all. Tyler Perry posted a few slides to his personal IG account. In one slide, he had this to say,
"Just landed in Stockholm Sweden! Hear to stand with, applaud and hold up Mrs. Carter for the first night of the Renaissance tour! I'm so proud of you B. Let's go!"
As one can see, this post really feels like the smoking gun. Perry mentions the correct location, and specifically names Beyonce. Therefore, hats off to the Beyhive for their fine detective and FBI work lol.
Beyonce Kicks Off Renaissance Tour in Sweden- With a Special Guest!
Nevertheless, how do the Queen's fan feel about her return to the stage? Well, excited is an understatement! Here are a few expressions that we found online.
"The Queen of the stage returns in a few hours! I'm so happy for Beyonce she worked hard for her long successful career!"
"Beyonce's 'I just quit my job' era comes to an end tomorrow."
"There are only a few hours left until the Alien Superstar, Beyoncé; impacts the Earth with the Renaissance World Tour. A NEW BEGINNING IS UPON US."
"I'm going to see Beyoncé for the first time TOMORROW."
"Beyonce is stepping on stage tomorrow for the Renaissance World Tour. Tectonic plates will shift. Earth will fall off its axis. Chaos will ensue.
"I can't believe that we are less than 24 hours away from nonstop Beyoncé coverage! The moments we are about to get! The fan interactions! The sickening costumes. The dance breaks. The nostalgia. This is going to be a tour for the ages and I'm ready!"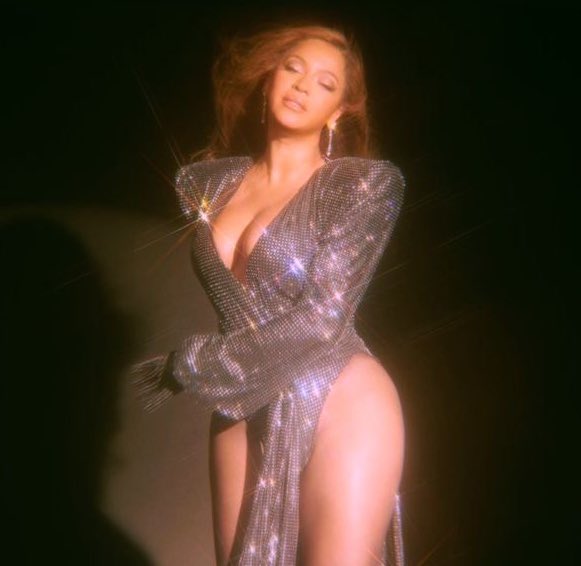 Isn't that so nice! We're sure Bey loves reading such thoughts from her fans. However, we will let her biggest fan have the final word here. Her daddy, Matthew Knowles had this to say via Twitter.
"Beyonce kicks off The Renaissance World Tour this week. Believe it or not, I'm often still in awe as I watch her continue to soar to heights that few in history have ever been able to."
**Want Even More Beauty, Lifestyle, Hair, Fashion as well as Celebrity Style Sighting News, Insights as well as Trends? Well Honey do we have something special for you! Slide on over to our TikTok or Inspo filled Pinterest! Click HERE**
Thoughts on Beyonce Kicks Off Renaissance Tour in Sweden- With a Special Guest!!? Well let's connect then! We're always around and love to hear from you. Therefore, join the discussion and talk all things 1966 Magazine; fashion as well as celebrity style sighting related with us by dropping a comment like its hot down low. Or also hit us up on our TikTok, Instagram (1966mag); Tumblr, Pinterest or tweet us @1966magazine.