Fashion
Beyonce Wearing Off-White SS22 for 2022 Super Bowl-Ask and Tell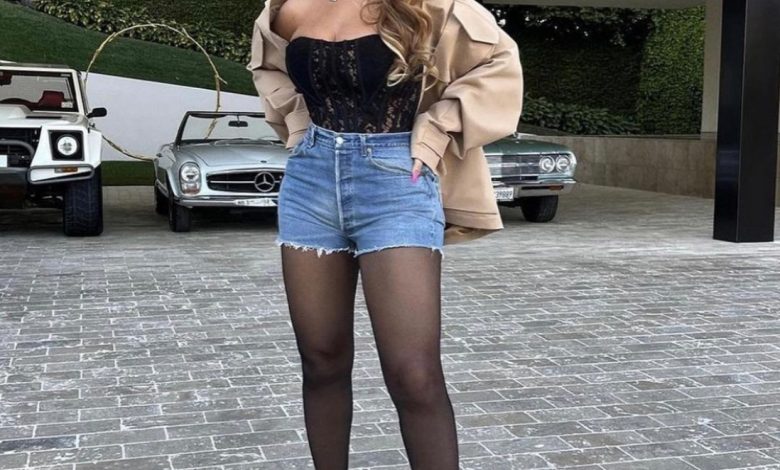 The Item: Singer and fashion mogul, Beyonce Wearing Off-White SS22 RTW! Beyonce was spied at the 2022 Super Bowl in her designer frocks. Fans also got a closer look of the Queen's ensemble in a series of photographs posted to social media platform, Instagram.
You Asked: I know a lot people don't like this look but I do! I think it is one of her better outfits. Really like her necklace and jacket. Do you have details on those yet?
Beyonce Wearing Off-White SS22 for 2022 Super Bowl-Ask and Tell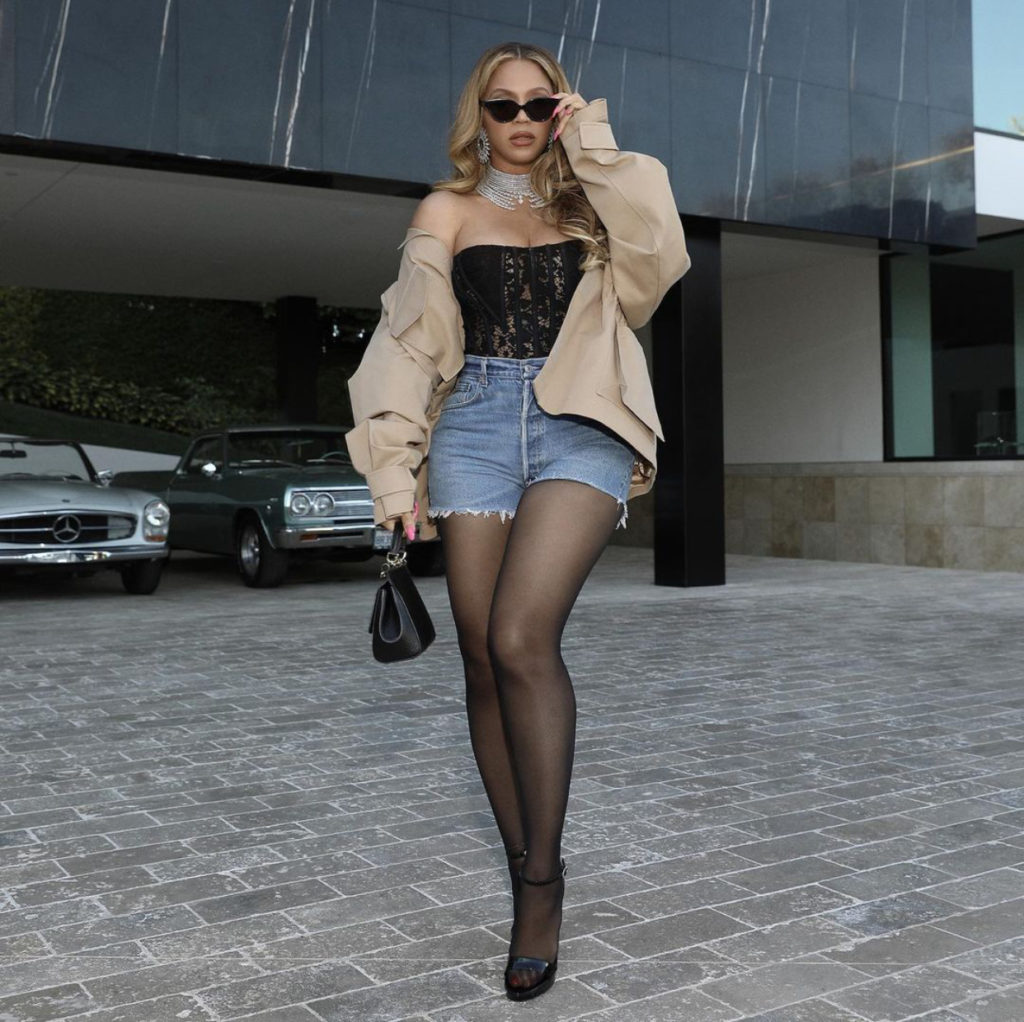 The Verdict: Hi there! Thank you so much for contacting us about your fashion inquiry. We too thought Bey served up a nice dose of causal glam for this year's Super Bowl festivities. Moreover, not only do we have the intel on her jewelry and jacket, we know about EVERYTHING she had going on. So let's get to the details Honey!
Beyonce was a total Barbie doll in a jacket that hails from the fashion brand, Off-White. More specifically, the look is from the Off-White Spring/Summer 2022 RTW (Ready to Wear) Collection. Furthermore, Mrs. Carter finished her styling with a Dolce and Gabbana Corset, D&G Shoes and handbag; as well as Levi's shorts, Wolford tights and jewelry pieces by MESSIKA.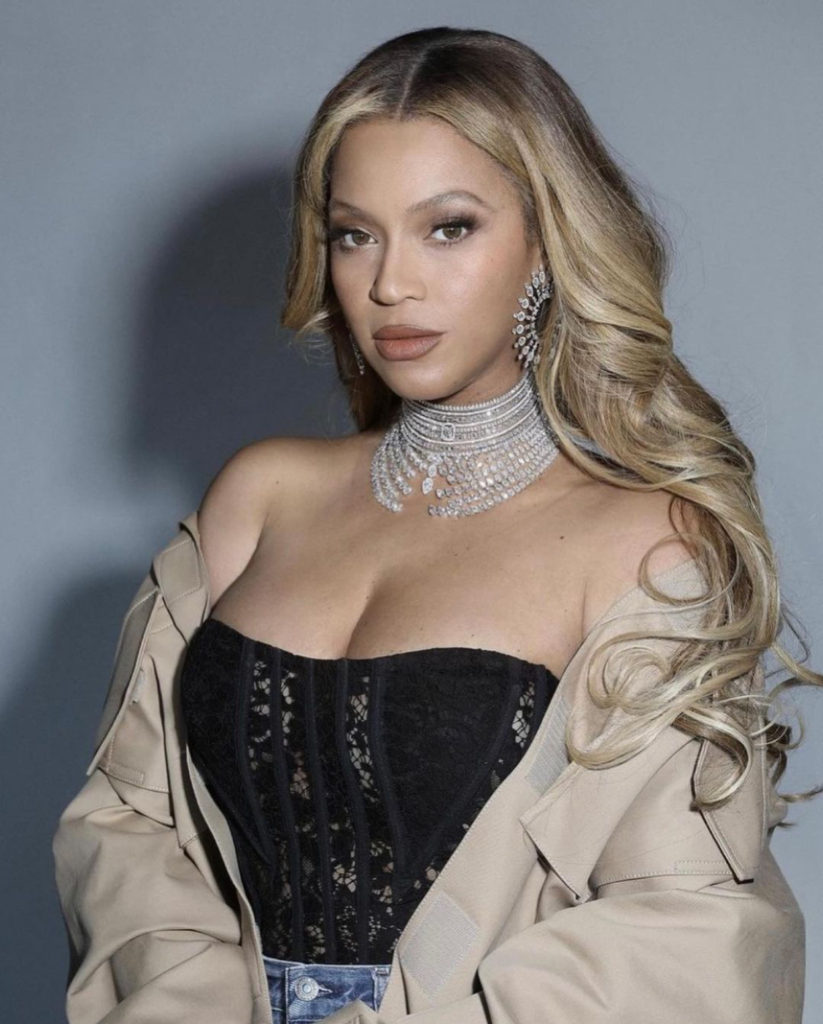 Hope that answered your fashion question! If you or a style obsessed gal pal has one they would like to ask give us a follow on Instagram, slide into our DMs and ask away.
**Want Even More Fashion as well as Celebrity Style Sighting News, Insights as well as Trends? Download Our New Shiny App! Click HERE**
Thoughts on Beyonce Wearing Off-White SS22 for 2022 Super Bowl-Ask and Tell? Well let's connect then! Join the discussion and talk all things fashion as well as celebrity style sighting related with us by dropping a comment like its hot down low. Or also hit us up on our Facebook, Instagram (1966mag), Tumblr, Pinterest or tweet us @1966magazine.