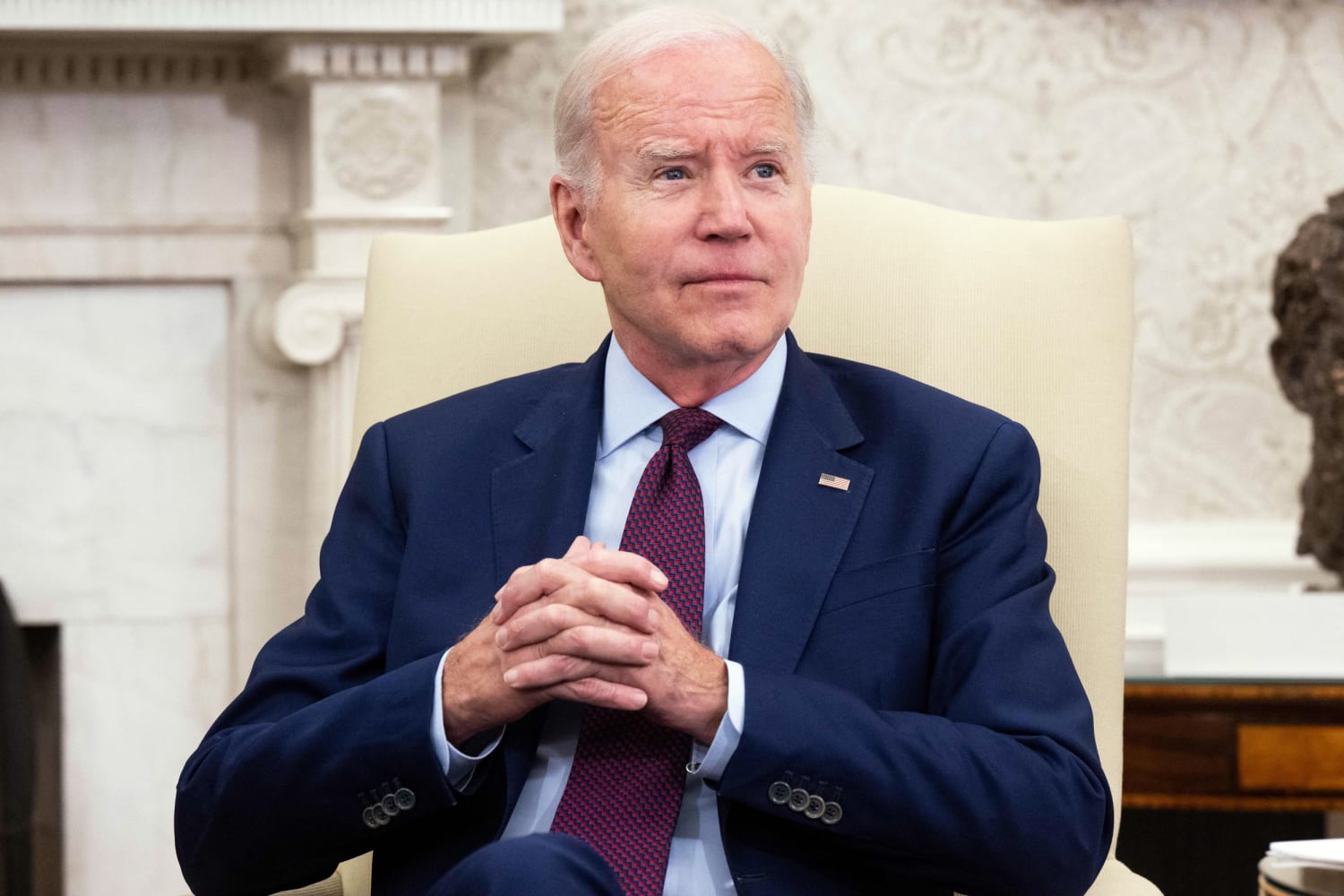 WASHINGTON—President Joe Biden on Wednesday said he is confident congressional leaders can reach a deal to raise the nation's borrowing limit before the clock runs out on a potential default.
"I'm confident that we will get an agreement on the budget," Biden said at the White House, calling the talks "civil and respectful." He added, "Everyone came in good faith."
"We're going to come together because there's no alternative," he added. "Every leader in the room understands the consequences of failure."
Biden insisted he was not negotiating to raise the debt ceiling and said the talks were about spending.
Asked whether he would accept works requirements for some federal aid programs, a potential sticking point in the negotiations, Biden kept open the door but said he would not accept "much beyond" the Clinton-era policies he supported as a senator.
Biden spoke moments before departing for Japan, where he will meet with world leaders. He has cut his trip short to return to the U.S. to continue debt negotiations but said he would hold a press conference on the latest in the talks on Sunday.
Republicans are pushing for stricter rules around federal aid programs, such as tougher work requirements, a potential obstacle in the countdown to avert a default.
Biden has opened the door to some concessions but said he won't consider cuts that could push people into poverty. The president appeared to harden his position late Tuesday after staff negotiators met at the Capitol. Democrats have rejected the Republican requests as a nonstarter.
"The policies House Republicans are proposing would take away Americans' health care and increase poverty," White House spokesman Michael Kikukawa said in a statement. "Republicans couldn't pass them into law when they had unified control of government—and the President is fighting to ensure they will not be in a bipartisan budget agreement."
Negotiations have grown more urgent as Biden heads to meet with Group of Seven allies, and Treasury Secretary Janet Yellen reiterated that the U.S. could hit the debt ceiling as soon as June 1.
After a second round of talks at the White House Tuesday, Biden said there was an "overwhelming consensus" among the group of congressional leaders that defaulting on the debt was not an option. 
Biden and McCarthy have each tapped negotiators with the authority to make agreements, a decision the speaker praised.
Biden and the Democratic-controlled Senate are adamant that a bill to lift the debt ceiling must be dealt with separately from next year's budget. The Republican-led House has meanwhile called for returning the budget to fiscal year 2022 levels, and held a firm line on the need for work requirements for federal aid programs.