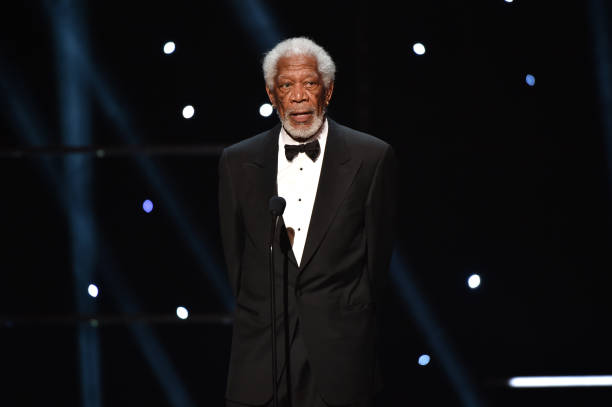 Though Morgan Freeman is known worldwide for his commanding voice and acting prowess, he actually wanted to be a fighter pilot in his early years. After a four-year stint in the air force, however, he turned his attention to the Broadway stage. He continued his work on Broadway during the '70s before finally making it to the television screen in 1980. 
It was during this time that he became more famous for his portrayal of a variety of characters and started getting award recognition. This led to him landing more roles that initially weren't written for Black characters. His success in movies didn't mean that he completely gave up on Broadway, though. In 2008, he returned to the stage in "The Country Girl". 
Unfortunately, that's also the year that marked a significant change in his health. Not only did the actor get into a serious car crash while traveling with a friend, but his doctors also discovered that he'd been dealing with a chronic illness – fibromyalgia.
Morgan Freeman: Giving A Voice To Fibromyalgia
Though Freeman doesn't talk about his illness much, he admitted in an interview with Esquire that the pain is often "excruciating" and that he's had to make a lot of changes to his life to cope. 
What Is Fibromyalgia?
Fibromyalgia is a disorder that is known to cause widespread musculoskeletal pain. While all the pathways of the illness aren't clear, doctors have surmised that it affects the way your brain processes painful and nonpainful signals. The end result is that people who are dealing with fibromyalgia often feel amplified pain throughout the body. 
Interestingly, it's believed that a traumatic incident or injury can offset fibromyalgia though researchers are still not sure how that works.
Apart from pain and stiffness, people with the illness can experience chronic fatigue, headaches, trouble concentrating, stomach problems, and numbness in the extremities. 
There may also be complications from the disease that cause additional symptoms. Some of these issues include an increased risk of