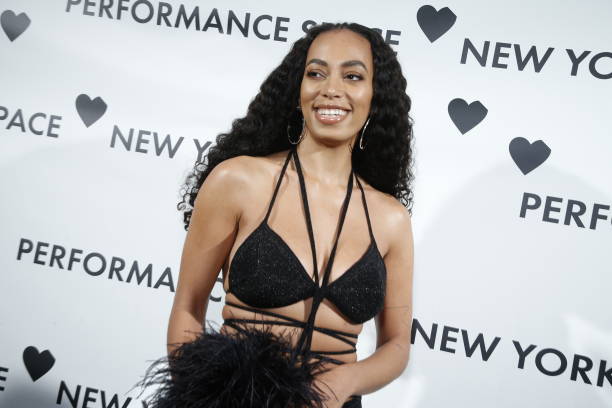 Though she may be most well known as being Beyonce's younger sister, Solange Knowles is quite the musical powerhouse in her own right. Born in 1986, she made her singing debut only five years later and started writing music only 4 years after that. She wanted to try her hand at recording music at the age of 13 but her parents thought it would be better for her to wait. Still, at 15 she had her debut as a backup dancer for her sister's group, Destiny's Child. 
Just a year later, Solange released her first solo album, "Solo Star". In the years that followed, she released more albums to many positive reviews.
While Destiny's Child was still together, Solange also co-wrote several songs with the group's members. Though it may be her first love, she hasn't restricted her talents to music. Solange has had multiple acting roles in movies and television shows. 
Since she's been working steadily from a young age, it came as a surprise that she had to cancel her New Year's Eve performance at AfroPunk Festival in Johannesburg in 2017.
She later revealed that she had been diagnosed with dysautonomia and that the disease was the reason she was unable to perform. Though it was surprising, she has been able to manage the condition with her doctor's help.
RELATED: Prayers Up! Solange Reveals Battle With Autonomic Disorder
What Is Dysautonomia?
Dysautonomia is actually a broad term used to describe a set of medical conditions that affect the autonomic nervous system (ANS). The ANS is responsible for involuntary body functions such as breathing, digestion, sexual function, heart rate, and blood pressure among many others.
If these functions are properly controlled, you can experience various issues in how well your body works. While some people are born with the illness, there are others who develop dysautonomia because of another condition. 
Some of the conditions that can cause dysautonomia include Parkinson's disease, diabetes, lupus, celiac disease, and sarcoidosis. The symptoms of the disease can also vary widely but a few of the issues you might experience are chronic fatigue, chest pain, problems with