Tech
Black Professions Make Up 7.4 Percent Of The Tech Industry, And Adam Williams Launched A Lifestyle Brand To Change That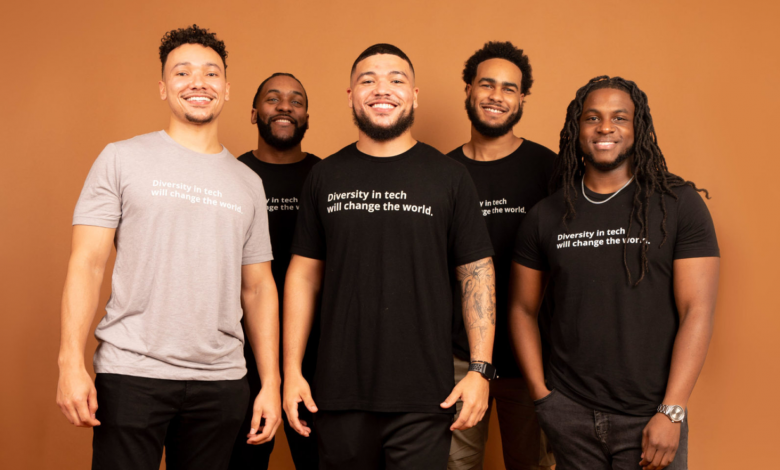 Adam Williams is a PG County, MD resident who admittedly did not have an affinity for math and science growing up. Therefore, the tech space was not the first industry on his radar. However, as a communications major at the University of Maryland – College Park, technology eventually piqued his interest. He decided to use his sales background as an entry point into tech.
Starting his sales career at Staples, Williams was introduced to the Salesforce platform as a core part of his work. That experience opened his eyes to the strong possibility of a tech career. So, after some advice from his brother, using the power of LinkedIn to make solid connections, and navigating the ups and downs of the interview process, Williams eventually landed a role at Salesforce.
While Williams was grateful for the opportunity to be a part of the Salesforce team, he noted that from a professional development perspective, there was a need for a different approach.
"Despite my performance, the only feedback I would ever get were things outside my performance. Like, it might be, 'oh, this person might seem as though they're not as coachable," Williams stated.
Confused by what that even meant about him or his work, the lifestyle brand CEO co-founded Bold Force, a corporate ERG at the company. From there, he would connect with some Black leaders in the organization that would help him navigate the feedback he was receiving unrelated to his work performance. However, the holistic experience and history of transitioning into the industry propelled him to do more.
These moments are how Carbonado Lifestyle was born.