Fashion
Bullet Train Premiere Attended by Ryan Destiny -Ask and Tell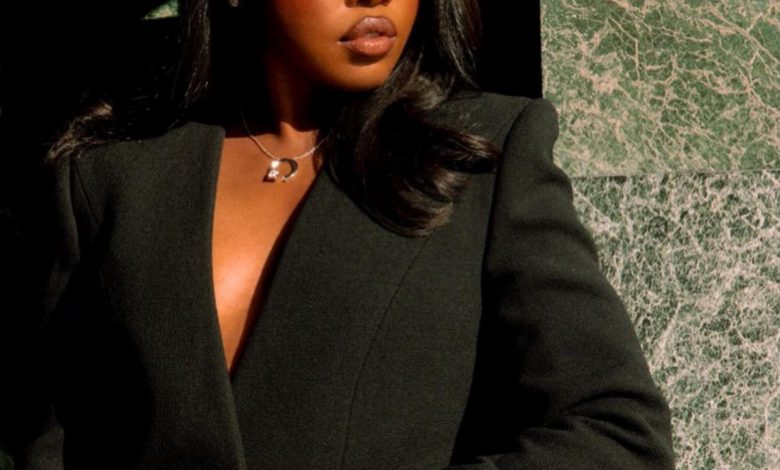 The Item: Actress and singer, Ryan Destiny OWNED the fashion scene as she attended the Bullet Train Premiere starring Brad Pitt and Joey King. The premiere was held in Westwood, California at the Regency Village Theatre.
You Asked: Omg she is just so beautiful! I absolutely love Ryan Destiny's look please tell me where she got it! Price is not an issue, I just need to know what the designer is and where I can get it. Thanks 1966!
Bullet Train Premiere Attended by Ryan Destiny -Ask and Tell
The Verdict: Hey there Beautiful, and thank you for your fashion inquiry! We have to agree that Miss Legs For Days aka Ryan Destiny ate up the red carpet for the Bullet Train film premiere. Therefore, let's get into the details of her fabulous look!
Ryan was a vision in a design by high-end fashion label, DAVID KOMA. If searching for this exact piece online, be sure to Google: the David Koma Women's Hand-Dyed Fringe Blazer Minidress. An ensemble that features a chic black blazer embellished with a dramatic train of black and rouge tone fringe.
Currently, this look by David Koma can be found at Saks Fifth Avenue. It retails for $3,150. Destiny finished off her look with an elegant accessory piece from De Beers Forevermark and shoes by Amina Muaddi.
Hope that answered your fashion question! If you or a style obsessed gal pal has one they would like to ask give us a follow on Instagram, slide into our DMs and ask away.
**Want Even More Fashion as well as Celebrity Style Sighting News, Insights as well as Trends? Download Our New Shiny App! Click HERE**
Thoughts on Keke Palmer in Prada at NOPE Premiere -Ask and Tell! -Ask and Tell? Well let's connect then! Join the discussion and talk all things fashion as well as celebrity style sighting related with us by dropping a comment like its hot down low. Or also hit us up on our Facebook, Instagram (1966mag), Tumblr, Pinterest or tweet us @1966magazine.