Cannabis
Cannabis memes, the best of the best- Alchimia Grow Shop
Attention all online humor lovers! If you are one of those who wake up every morning eager to discover the latest memes that flood your social networks, then you have come to the right place. In this article, we're going to dive into the fascinating and wacky world of marijuana memes, those bits of viral humor that spread like wildfire in the digital jungle.
Memes are the common currency of humor on the internet, a form of expression that has become a cultural phenomenon that transcends barriers of language, geography, and generation. But what makes memes so special? Maybe it's their ability to make us laugh out loud with absurd references and situations, or their ability to capture the essence of a moment or an emotion in a simple image or phrase. Be that as it may, today we invite you to sit back, roll one up maybe, relax, and enjoy some of the funniest cannabis memes…
The best cannabis memes
Here we present a collection of memes related in one way or another to marijuana, from the occasional classic to others of more recent appearance… or should we say viralization? We hope you enjoy them!
When the munchies attack…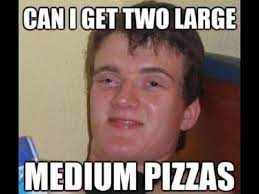 A true classic. In fact, I'd swear it's the first cannabis meme the undersigned has seen. The image of this guy destroyed by joints and ordering two large medium pizzas went around the world in record time, bringing a smile to the face of every stoner who saw it.
I'm not going to smoke anymore…
In an article about cannabis memes, one of the rappers who has done the most to popularize and normalize the use of ganja cannot be missing… that's right, we're talking about Snoop Dogg, who hasn't needed those smoke cannons that they put on in concerts since the 90s…He makes the smoke by himself!
The problems of lack of information!
The truth is that the boy's satisfied face when imagining his shiny grinder is priceless, as are the good joints of hash that he threw away…
About the lack of symmetry
The truth is that you have to be a bit of an asshole to make fun of the good old Forest Whitacker's face to make a meme, but you have to admit that, as it is said, "they nailed it".
Cannabis use and lack of motivation
The sports successes of Michael Phelps and his well-known consumption of weed gave rise to several memes on the subject. Surely those who associate cannabis use with apathetic, lazy, and unmotivated people had something to think about, at least for a few seconds…
Advantages of having a Rastafarian teacher
A meme that perfectly illustrates the unwritten rule that many of us have followed since our tender beginnings in ganja smoking: the so-called Law of the Stoner: he who rolls it, hits it
Your first dab
I'm being honest; I perfectly remember my first BHO dab back in 2008 and I swear I used this same expression…
The paradoxes of smoking
In this case, Snoop has gone deep and poses a question/challenge for the most restless minds. We would add to his question: "And how come stoners always, always, always find their lighter?" Oh wait…
The problems of legalization
The truth is that we can't help but feel identified with the protagonist of this meme…we hope to be on the other side of the fence one day!
Cannabis and strangers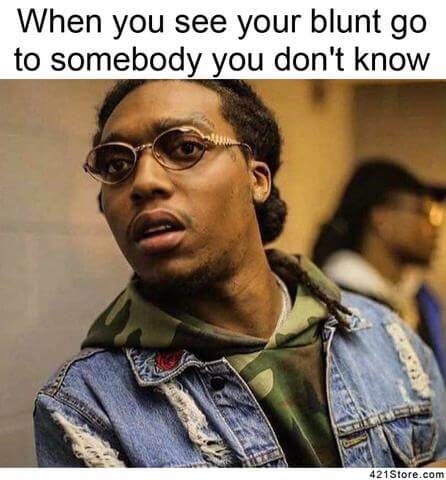 The guy's stunned face and utter disbelief perfectly illustrate that "Did they just pass my joint of my best hash to that guy? Who the hell is that guy anyway?!"
About "lost" lighters…
It's never fun finding your lighter's thief days after losing it, it's something that every stoner has suffered in their flesh… and you know it!
…and how to solve it
Here is one who has found a way to solve the problem of "lost" lighters. Walter Sobchak doesn't mess around, be careful with those hands!
The worst year of your life?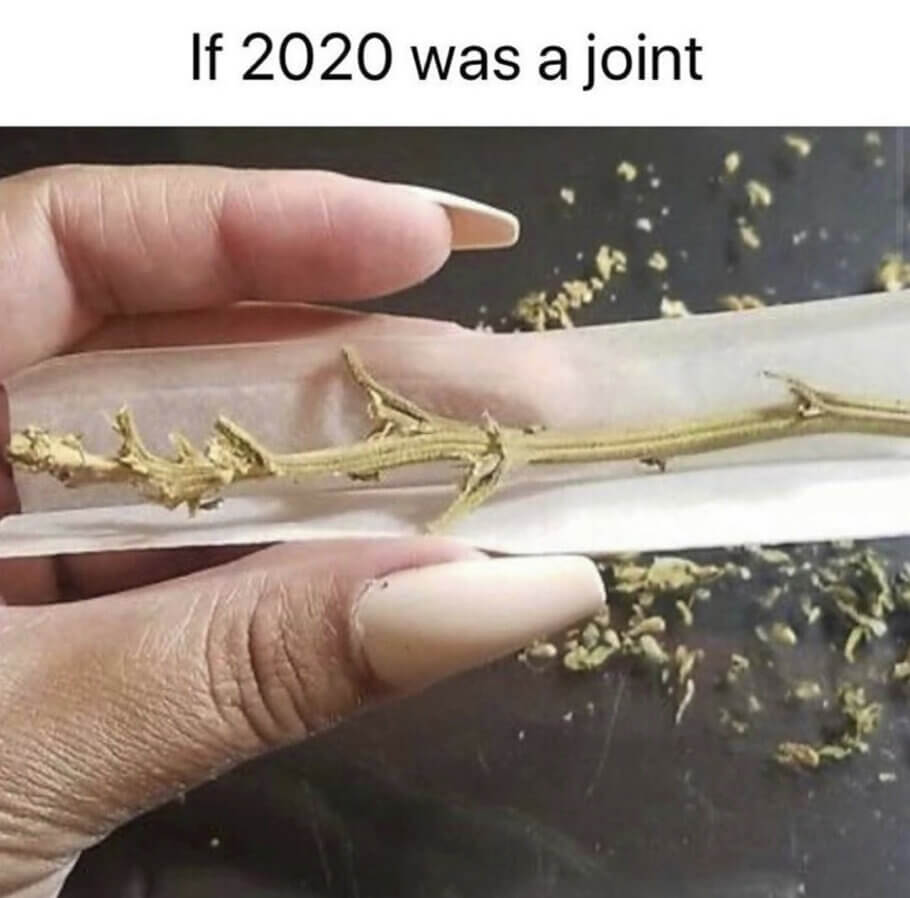 Well yes, the truth is that seen in perspective, 2020 was tough. A real dreg, to put it finely. In fact, we would only make a small change to this meme, adding a few seeds to that joint…
The risks of cannabis
Although more of a quote than a proper meme, we want to close this article with an interesting reflection of the good old Bill Murray… you were sooooo right, Bill!
The articles published by Alchimiaweb, S.L. are reserved for adult clients only. We would like to remind our customers that cannabis seeds are not listed in the European Community catalogue. They are products intended for genetic conservation and collecting, in no case for cultivation. In some countries it is strictly forbidden to germinate cannabis seeds, other than those authorised by the European Union. We recommend our customers not to infringe the law in any way, we are not responsible for their use.