Entertainment
Cardi B Recording Music In Her New "Ghetto Ass Studio"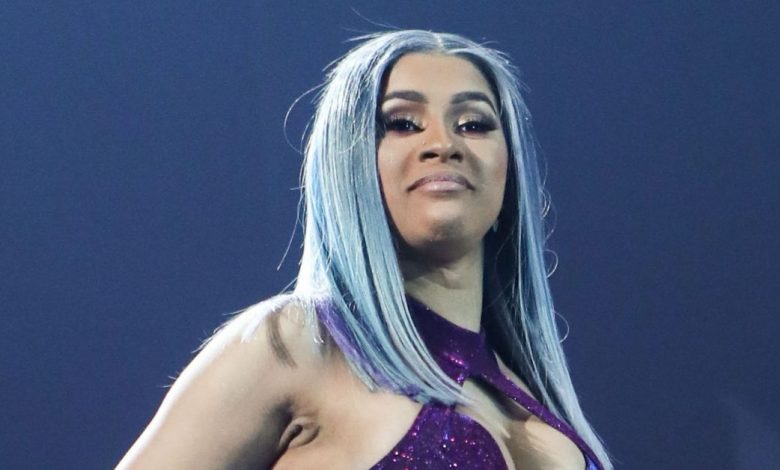 Cardi B shared her budget, makeshift recording studio while husband Offset treated her to thousands of dollars worth of Chanel goodies.
Cardi B can appreciate the finer things in life, and she certainly has expensive tastes. However, the "WAP" hitmaker is also known to mix her Fendi with her Fashion Nova, and isn't too boujee for budget solutions, as highlighted by her latest acquisition. 
Cardi B has a new home studio which she showed off in a video. "Look at what Ed built me in our ghetto ass studio," she said before laughing as she panned the camera around the room.  
While Cardi B can afford the latest state-of-the-art recording equipment, the makeshift studio is as basic as they come. "Ed," presumably someone from the New Yorkers team created a simple setup for her. A microphone stands in the center of the room, with various large blankets forming a tent surrounding it. Atop a desk sits a Mac with several speakers attached.  
While the equipment is basic, Cardi B fans are eager to hear new music from the rapper. Her last studio album "Invasion of Privacy" came out nearly four years ago. Though Cardi has kept the music coming with a handful of singles, her focus has been on raising her family.  
Meanwhile, Cardi's husband Offset spared no expense in treating his wife after the couple spent time apart. He gifted her a care package of Chanel goodies, including two pairs of house sandals which Cardi appeared to be in dire need of. "I be f###### up house sandals so fast," she joked. The Migos rapper also gave his wife two Chanel handbags which she shared via her Instagram Stories.