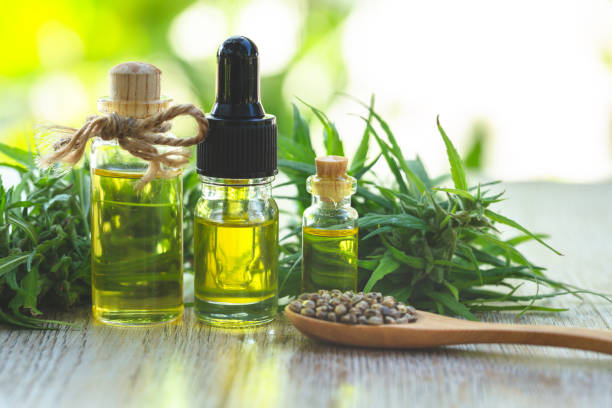 Growing numbers of folks are turning to CBD or cannabis products to treat skin conditions like acne or rosacea, but researchers warn that the science on their safety and power hasn't kept up with demand.
When more than 500 adults were asked about their use of CBD (cannabidiol) or marijuana, fully 17.6% said they used an over-the-counter cannabis product to treat skin conditions such as acne, psoriasis, rosacea or eczema without a recommendation from a dermatologist, and even more people were interested in trying these products.
What is CBD?
CBD is derived from hemp, a cousin of the marijuana plant, but unlike THC (delta-9-tetrahydrocannabinol), the active component in marijuana, CBD doesn't get you high.
"People are using these products without the direction of a doctor, and even those who weren't using them are interested in learning more," says study author Dr. Adam Friedman, chair of dermatology at the George Washington School of Medicine and Health Sciences in Washington, D.C.
It's time for science to catch up, he shares.
There are some promising early animal data that suggests how these products may help treat inflammatory skin diseases. "We know that cannabinoids activate the body's resolvin pathway, which resolves inflammation," according to Friedman. "Cannabinoids set the stage for inflammation to resolve and recruit the players that are essential to cleaning up the damage from inflammation."
About 89% of folks said there is a role for marijuana or other cannabis products in the treatment of skin disease, and the majority said they would be willing to try one of these products if they got a green light from their dermatologist.
Migraines: Can CBD Oil Alleviate the Symptoms?
Unregulated by FDA
Of the two-thirds of people who had seen a dermatologist, 20% were told to try a CBD product, primarily for acne and psoriasis. Just shy of 8% of these folks used medical cannabis, which requires an approved card from a dermatologist.
However, it's buyer beware when it comes to CBD, as these products are not regulated by the U.S. Food and Drug Administration in the same way as drugs, Friedman notes. Medical marijuana requires a doctor-issued prescription card and can only be purchased from state-run dispensaries so there is more quality control, he adds.
So, how can you figure out if the product you choose is any good?
Always review the CBD product's Certificate of Analysis (COA). This document provides results of any testing of the supplements, and companies can release it voluntarily, Friedman shares. "If it is not online,