Politics
China Has Fully Vaccinated More Than 1 Billion People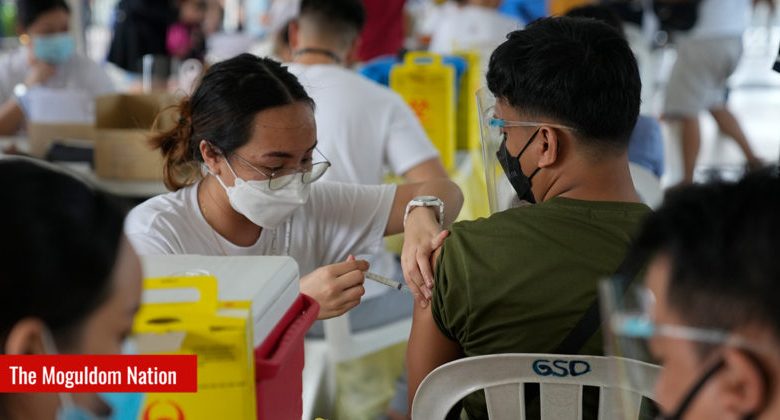 China has fully vaccinated more than 1 billion people against covid-19, according to recent reports. The statistics, which were released by the Chinese government, have also been reported in several U.S. publications including Bloomberg and the New York Times.
With some of the most extensive restrictive measures to combat the deadly coronavirus, the communist nation reported it had distributed a total of 2.16 billion vaccine doses as of Sept. 15.
On Thursday, Sept. 16, Mi Feng, a spokesperson at China's National Health Commission, told reporters in Beijing they'd fully vaccinated over 1.01 billion people, which is more than 70 percent of its 1,439,323,776 population.
Lei Zhenglong, a senior official with China's National Health Commission, elaborated saying over 200 million people ages 60 and up have been vaccinated, while nearly 95 million children ages 12 to 17 have received shots.
"The total number of doses and the number of people covered by vaccination in our country rank first in the world," Lei said.
Listen to GHOGH with Jamarlin Martin | Episode 74: Jamarlin Martin
Jamarlin returns for a new season of the GHOGH podcast to discuss Bitcoin, bubbles, and Biden. He talks about the risk factors for Bitcoin as an investment asset including origin risk, speculative market structure, regulatory, and environment. Are broader financial markets in a massive speculative bubble?
That claim is corroborated by Bloomberg's vaccine tracker,  which shows the vaccination numbers in China put it ahead of the world's other powerful countries in the race to inoculate. In China's capital city, Beijing, the vaccination rate of adults is a staggering 97 percent.
In Tianjin the rate of those fully vaccinated is 80% in residents over the age of 12  and the rate is approaching 80% Shanghai and neighboring Zhejiang Province.
Despite making up one-third of the global vaccination numbers, China is still struggling with the highly contagious delta variant of the virus, which is still causing a flare up of new cases in the country.
The Chinese Center for Disease Control and Prevention has stressed it doesn't plan to life covid restrictions until it is safe to do so. Epidemiologists there believe the best strategy is to couple vaccinations with covid restrictions to help overcome the virus.
"Authorities in at least 12 cities in China warned residents that those who refuse Covid-19 vaccinations could be punished if they are found to be responsible for spreading outbreaks," the New York Times reported.