Politics
China Prepares For Collapse Of Evergrande Real Estate Conglomerate, Fallout Could Burst Global Asset Bubble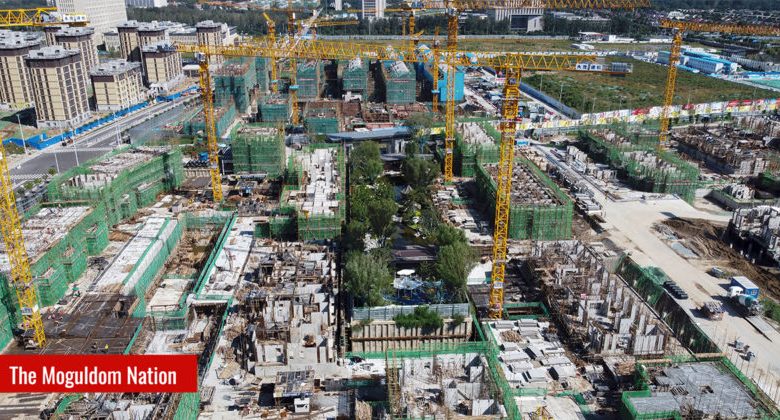 China is preparing for the potential collapse of real estate conglomerate Evergrande Group, dashing hopes that the government will step in to bail out the debt-saddled property developer — the country's second-largest — and avoid potentially global repercussions.
With a more than $300 billion in liabilities, the company is on the brink of missing payments on some of its debt and its collapse would leave more than 1.5 million buyers with unfinished homes.
If not resolved, analysts say, it could become the largest debt default by a company in Asia, which could jolt investor confidence across markets globally.
The Wall Street Journal (WSJ) reported that officials familiar with the fall of Evergrande were preparing local authorities "for the possible storm" should the company fail to manage its affairs.
Founded 25 years ago in Guangzhou, Evergrande's stock has plummeted more than 80 percent so far this year over concerns about its ballooning debt and inability to make interest payments.
Analysts warn the potential fallout could have far-reaching implications outside China's borders.
"The question is not whether an exploding debt bomb at a Chinese company will spread financial shrapnel abroad. It won't," wrote Joseph C. Sternberg for the Wall Street Journal. "The better question is whether similar explosives lie ticking in other developed economies. The answer is that there's probably some version of Evergrande in most of them. China's dysfunctions are not as unique as outsiders want to believe."
Homeowners who invested with the company have been holding protests across China including Guangzhou, while furious retail investors who helped fund Evergrande's expansion turned up at the company's Shenzhen headquarters to complain about delayed repayments on wealth management products.
Evergrande is one of the big Chinese firms that has collided with local authorities during regulatory crackdowns by the ruling Communist Party under President Xi Jinping.
Others including tech giants Alibaba Group and Tencent Holdings have been the targets of sudden regulatory changes that wiped out tens of billions of dollars in market value this year.
State officials who view rising real estate prices as a potential source of systemic risk have in recent months stepped in to cool Evergrande prices, hurting the conglomerate's margins and business model, according to Bloomberg.
Listen to GHOGH with Jamarlin Martin | Episode 74: Jamarlin Martin Jamarlin returns for a new season of the GHOGH podcast to discuss Bitcoin, bubbles, and Biden. He talks about the risk factors for Bitcoin as an investment asset including origin risk, speculative market structure, regulatory, and environment. Are broader financial markets in a massive speculative bubble?