Entertainment
Chris Rock on Why He Doesn't Like Civil Rights Movies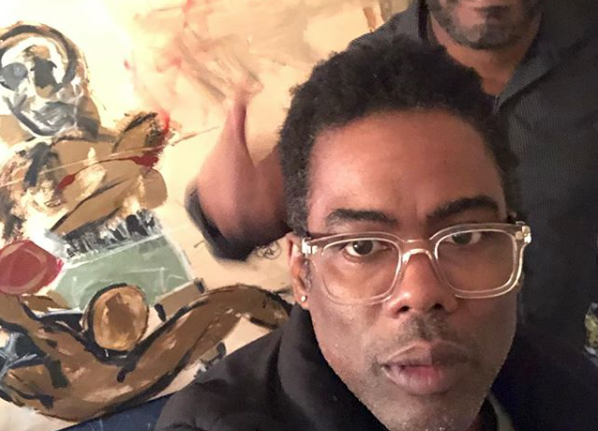 Chris Rock has appeared in at least 65 films throughout his career. However, there's one type of movie the comedian is not too fond of. 
During a recent interview on the "How I Feel" podcast with Neal Brennan, the 55-year-old revealed that he hated civil rights-era movies. The "Fargo" star explained that the films reminded him of the often sanitized histories from the period, including the ones his mother experienced.
"I hate all civil rights movies," Rock told listeners. "Don't get me wrong, I applaud the effort, and they should exist. The problem is they only show the back of the bus and the lunch counter." The actor noted that those movies didn't do justice to the era Blacks fought and even died in for equality. "They actually make racism look very fixable. They don't really get into how dysfunctional the relationships were," Rock expressed.
"In the '40s and '50s, white men would just walk in your house and take your food … It's a predator-prey relationship. Do you think when it was time to rape, [white men] were raping white women? No. They would go and rape … the women they could actually rape without going to jail for." 
The Emmy award winner continued, "This sh-t is so much … Racism and Jim Crow is so much dirtier than any movie ever shows. The amount of rules that existed. My mother used to get her teeth taken out at the vet because you weren't allowed to go to the dentist. No movie shows you that."
Rock's interview comes on the heels of a series of press runs where he's promoting the latest season of the FX series "Fargo." Rock stars as the Black crime boss Loy Cannon in 1950s Kansas City. 
The actor is also set to star opposite Samuel L. Jackson in a reboot of the "Saw" movie franchise called "Spiral." The Lionsgate film was initially scheduled to be released in May but was pushed back due to the COVID-19 pandemic. The film will now be released on May 21, 2021. 
Check out the clip with Chris Rock and Neal Brennan below.