Fashion
Ciara in Roberto Cavalli FW21 at Sports Illustrated Super Bowl Party! -Ask and Tell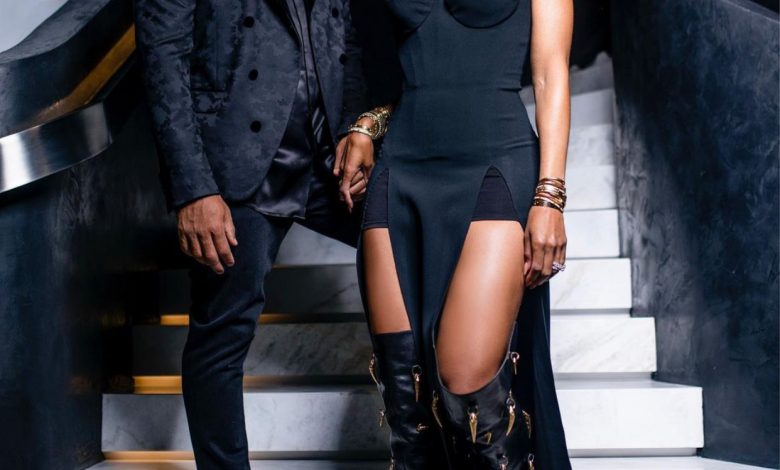 The Item: Singer, entertainer and couture designer, Ciara in Roberto Cavalli FW21 RTW! The sultry Mrs. Wilson was spied in her high fashion designs at the Sports Illustrated Super Bowl Party. The A-list event was held in the heart of Los Angeles, California.
You Asked: THIS!!! I can't believe you guys didn't post this one?! I was looking and looking and no post so I had to DM. Please tell me who Ciara got on in this pic. She is such a goddess!
Ciara in Roberto Cavalli FW21 at Sports Illustrated Super Bowl Party! -Ask and Tell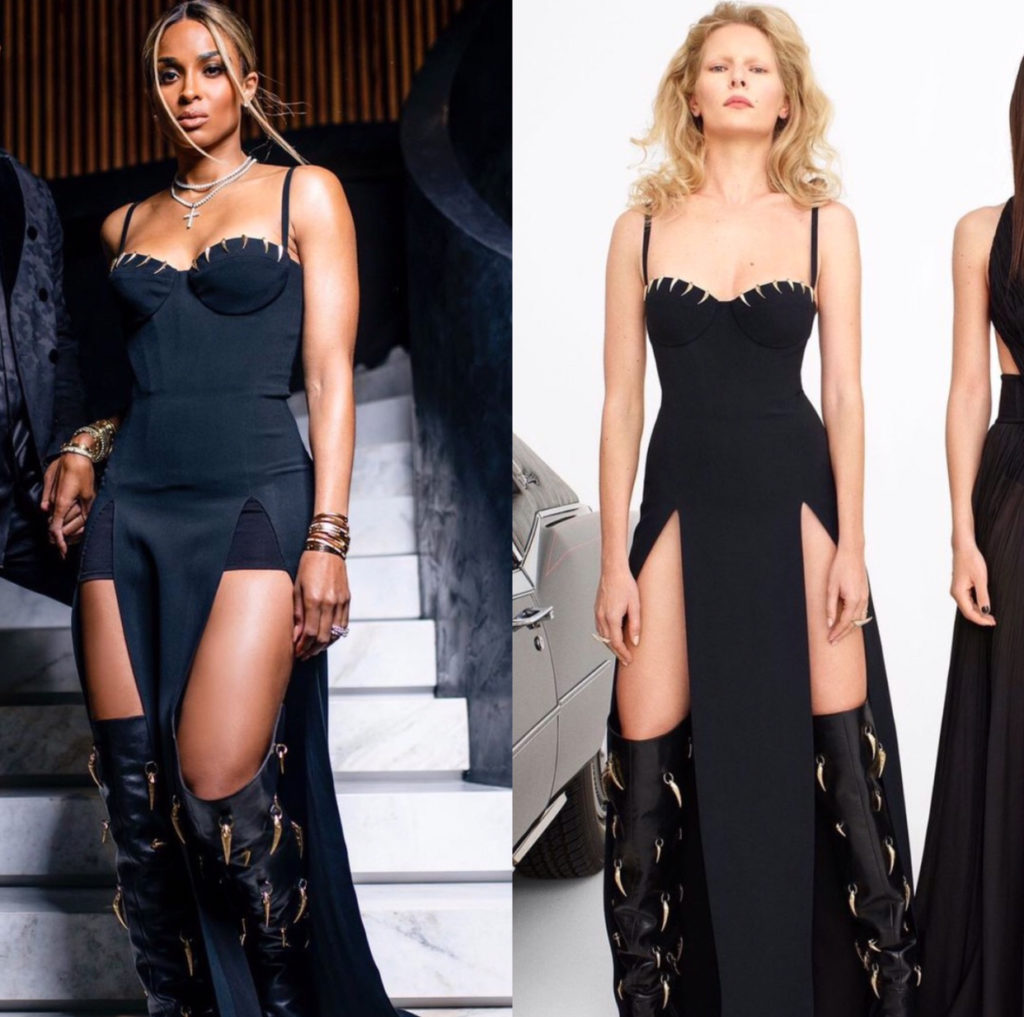 The Verdict: Hey you! It is nice to hear from you again, and we totally understand why you love this look on the fabulous Ciara! There is so much that goes down in these fashion streets so it is difficult to post everything. However, we shall make up for that right now by sharing the details regarding CiCi's jaw-dropping fashions!
She is wearing a total look, like right off the runway; right off the model, by luxury couture label ROBERTO CAVALLI. Ciara has had a long, beautiful relationship with this particular fashion house, so it is beautiful to see the union continuing. Nevertheless, this time, Ciara indulged in a design from the ROBERTO CAVALLI Fall/Winter 2021 RTW (Ready to Wear) Collection.
Hope that answered your fashion question! If you or a style obsessed gal pal has one they would like to ask give us a follow on Instagram, slide into our DMs and ask away.
**Want Even More Fashion as well as Celebrity Style Sighting News, Insights as well as Trends? Download Our New Shiny App! Click HERE**
Thoughts on Ciara in Roberto Cavalli FW21 at Sports Illustrated Super Bowl Party! -Ask and Tell? Well let's connect then! Join the discussion and talk all things fashion as well as celebrity style sighting related with us by dropping a comment like its hot down low. Or also hit us up on our Facebook, Instagram (1966mag), Tumblr, Pinterest or tweet us @1966magazine.