Health + Wellness
Comedian Deon Cole Mourns the Loss of His Mother, Charlene Cole – BlackDoctor.org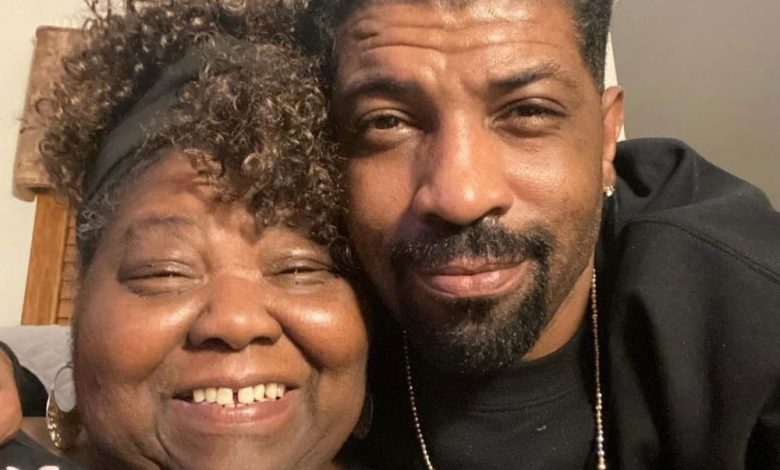 Deon Cole, the stand-up comedian, actor, comedy writer and all-out, hilarious, funny guy who brought so many smiles to the world is hurting as he mourns the passing of his beautiful mother, Charleen Cole. According to social media reports, the matriarch passed away on September 10, 2021.
The heartbreaking news was released in a statement posted on the comedian's official Instagram page.
The statement read:
It's with very heavy hearts, we let you know of the passing of Deon Cole's beloved mother, Charleen Cole, on Friday September 10th. Deon isn't in a position to return calls or messages right now, but wants you all to know that he appreciates all of your love, light, and support, and thanks you for your continued thoughts and prayers for him and his family.
Just a few short years ago on her birthday, Deon celebrated his mom's birthday with a post on Twitter showing the world just how much she meant to him.
He mentioned that she is his "friend, fan, lawyer, spiritual advisor, safe space…"– pretty much his everything!
As unfortunately, many of us know the pain of losing a parent just as a Deon did, so fellow celebrities and fans have been reaching out on social media to offer their condolences.
Another celebrity, singer Keisha Cole, recently lost her mom as well.
Cole's mom, Frankie, who also became a social media sensation, overdosed at her Oakland home Sunday, the same day she was celebrating her born day, when she apparently took drugs while partying. This was a relapse on what has been a long, hard-fought journey to sobriety.
As of March of 2020, just before the pandemic lockdowns took full effect, Frankie hit a huge benchmark: staying 60 days sober, something her daughter was proud to share with her IG fans and followers. She has yet to comment on her mother's death.
It doesn't matter how a mother dies, the pain of their death can hit hard–no matter who you are.
Here are three things our licensed therapist, Leontyne Marshall, shares what we can do.
1. Share The Things They Loved With Others In Your Life
My mom loved a particular Chinese restaurant and often celebrated her most important milestones over a