Sneaker Heads
Converse & Issa Rae Get Together For a Converse By You Collection • KicksOnFire.com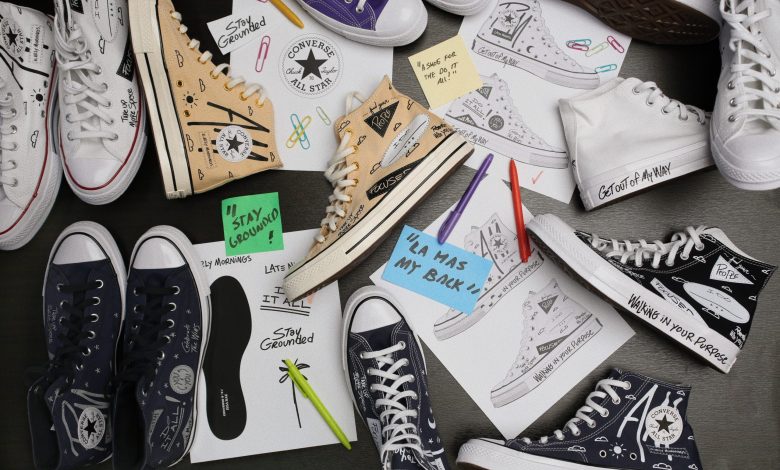 Actress, writer, and producer, Issa Rae has joined forces with Converse to release her own customizable Converse By You Chuck 70 collection. Rae continues to break barriers through creativity as a game-changing actress, writer, producer and mentor to the Converse All Star Community, and for her first ever customizable collection with Converse By You, Rae enlisted young creative, Nicky Fulcher, to collaborate with her on a take of the  Chuck 70 as a part of the ongoing Converse All Stars program.
Fulcher, a first generation Haitian American, shares common experiences with Rae as young, Black creatives with values rooted in the importance of self-expression, creativity and identity – which ultimately power the collection's design. Together with the Converse design team, Issa and Nicky concepted, iterated, and finalized a unique assortment of graphic phrases and color palettes to fit Issa's vision.
In terms of the design approach, "it was all about empowering the next generation to get up and DO what it is they aspire to do. So the team took some of my personal affirmations and approaches to life, and put them into the design of the shoe," said Rae.
"Collaborating with Issa felt natural," said Fulcher of the design process. "To have the opportunity to collaborate with Issa is a dream come true, not because of who she is, but what she stands for."
Issa Rae By You is available to build in North America and Western Europe at Converse.com beginning today, July 1.
Available Now on Kixify & eBay