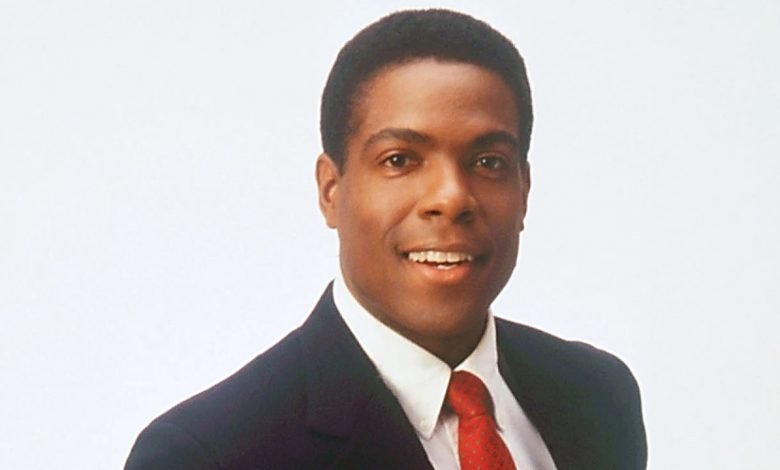 You may remember actor Joseph C. Phillips as Denise Huxtable's husband on The Cosby Show. He's since done a lot of other TV shows and movies, but his newest role is landing him in the classroom–yes, the classroom. Phillips will be joining the faculty of Clark-Atlanta University as a professor in Theatre and Communication Studies, according to a university news release. His new role is housed in the School of Arts & Sciences, where students can learn all areas of theater, while mastering oral and written communication.
"Joseph brings a wealth of awe-inspiring talent, meaningful engagement in the community, and a portfolio of informed, decisive commentary to the University," said President Dr. George T. French Jr. "We anticipate that he will inspire independent thinking, civic responsibility, and a passion for interdisciplinary learning in our students—which aligns perfectly with our mantra to "lift our community by lifting our voices."
According the news release, Phillips received the BFA in acting in 1983 from the acting conservatory at New York University after transferring from the University of the Pacific as a communications major. He has served as a fellow at the Centennial Institute at Colorado Christian College; the Abraham Lincoln Fellow at the Claremont Institute; and the Robert J. Dole Institute of Politics at the University of Kansas, where he designed, wrote the curriculum, and taught a seven-week course titled "Black Conservatism in America."
Phillips's vast career includes a variety of stage and TV productions like the four seasons he was in the award-winning Netflix series 13 Reasons Why, as Col. Greg Davis. Plus, his three-time NAACP Image Award-nominated portrayal of Attorney Justus Ward on General Hospital. He was also featured in films like Strictly Business, Let's Talk About Sex, and Midnight Blue.
In addition to acting, he served as a motivational speaker with the Los Angeles County Sheriff Department's "VIDA" program designed to redirect the lives of at-risk youth; the Special Olympics, and The Green Chimneys Foundation, of which he was an advisory board member; The Red Cross; Big Brothers of Greater Los Angeles; the Sickle Cell Disease Association of America; the San Fernando Valley Rescue Mission; and Project Alpha, a partnership of Alpha Phi Alpha Fraternity, Inc., and the March of Dimes designed to address teenage pregnancy, sexual and physical abuse, and sexually transmitted disease.
And for ten years, he served as a director on the State Board of the California African American Museum, where he chaired the accessions committee, which was responsible for approving all art or artifacts for the museum's collection.
Here are some episodes from The Cosby Show that you may remember Phillips on:
Episodes continue on next page…