Fashion
Cute Hairstyling Inspo PLUS How-To Tutorial!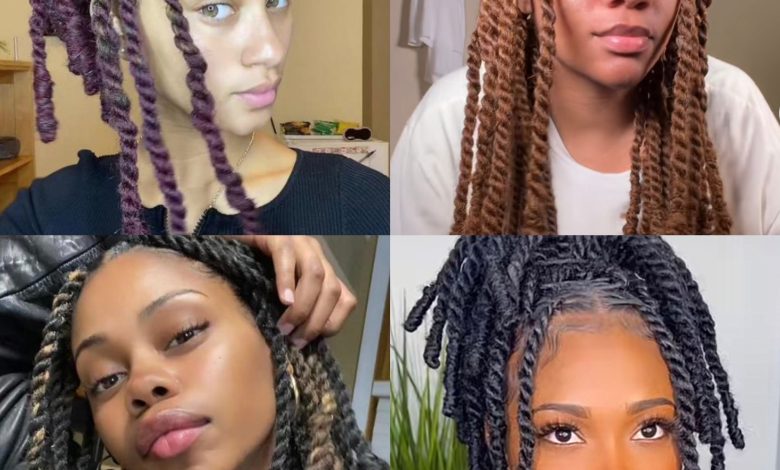 What are Invisible Locs? Are they truly dreadlocks? Or are they considered twists? Then again, maybe perhaps a beautiful hybrid in-between?
Well, today we are revealing all! No doubt, if you have been on TikTok or IG recently, you have probably been noticing tons of the Girlies working this trendy hairstyle look. It's cute, great for hair growth (if properly maintained); and works gorgeously on a number of head shapes.
Therefore, what is it! Simply put… these Locs that are "invisible" are a hairstyle created to give off the impression or the illusion of Locs without actually having to loc your own hair. To recreate this look you use a combination of your own natural hair while adding in additional "braid" hair.
What type of hair works the best to bring this style together? We asked a few stylists who are killing it in the Invisible Locs game right now; and they all basically gave us the same answer. Our little hair census revealed that it is best to use:
Marley Hair
Cuban Twist Hair
Nevertheless, there are plenty of other awesome reasons to think about giving this hair look a try. Just to name a few right off the bat:
Depending on care, this is a natural hairstyle that can last up to 10-12 weeks (however, if you tend to be a little rough when maintaining your tresses, be honest lol; it may be best to only leave this style in for 4-6 weeks MAX)
Can easily add more flavor and flair to this look by adding color
It is a protective style. Therefore, you can help keep your strands healthy, split ends at bay; all while working towards achieving more hair growth
Versatile. Can be fashioned and styled just like Locs into other looks
Alright, before we move on it's time for some inspiration pics! Enjoy Beauties!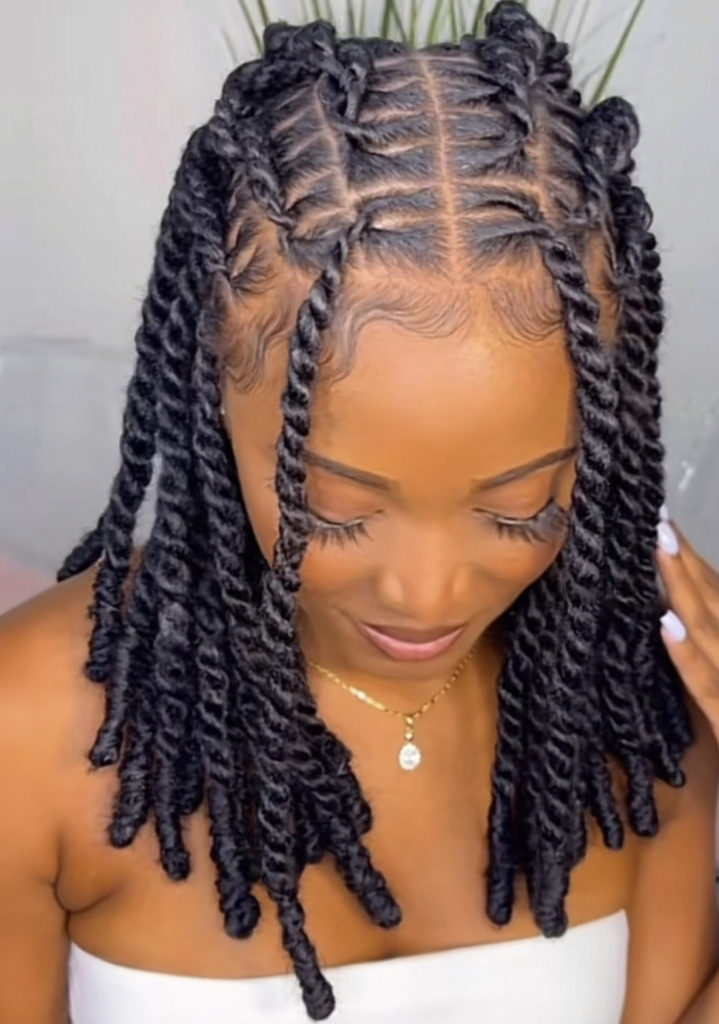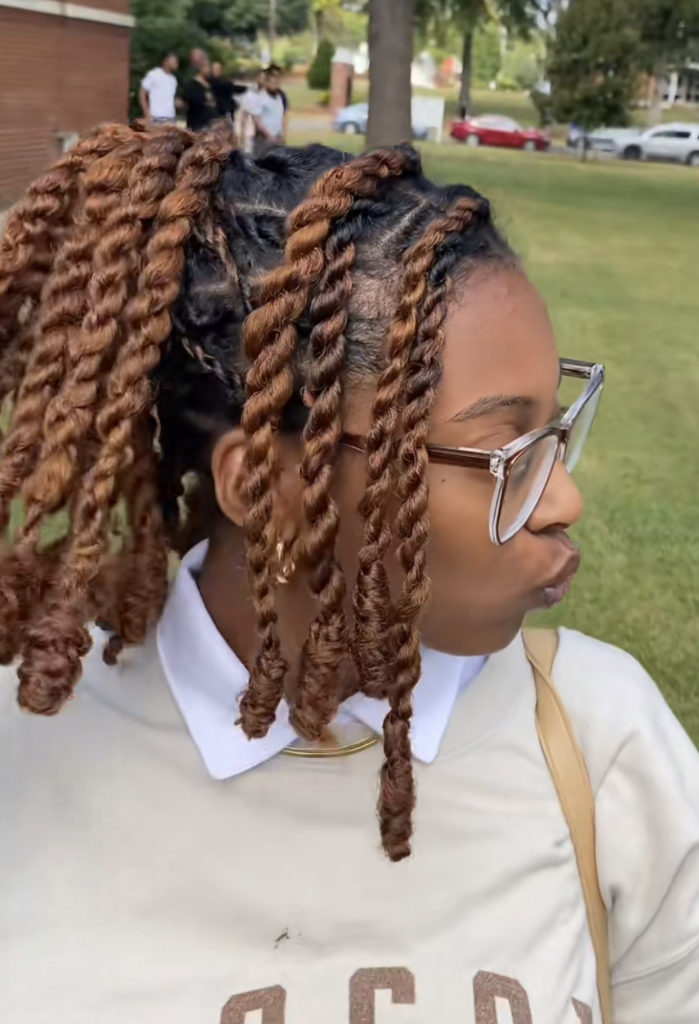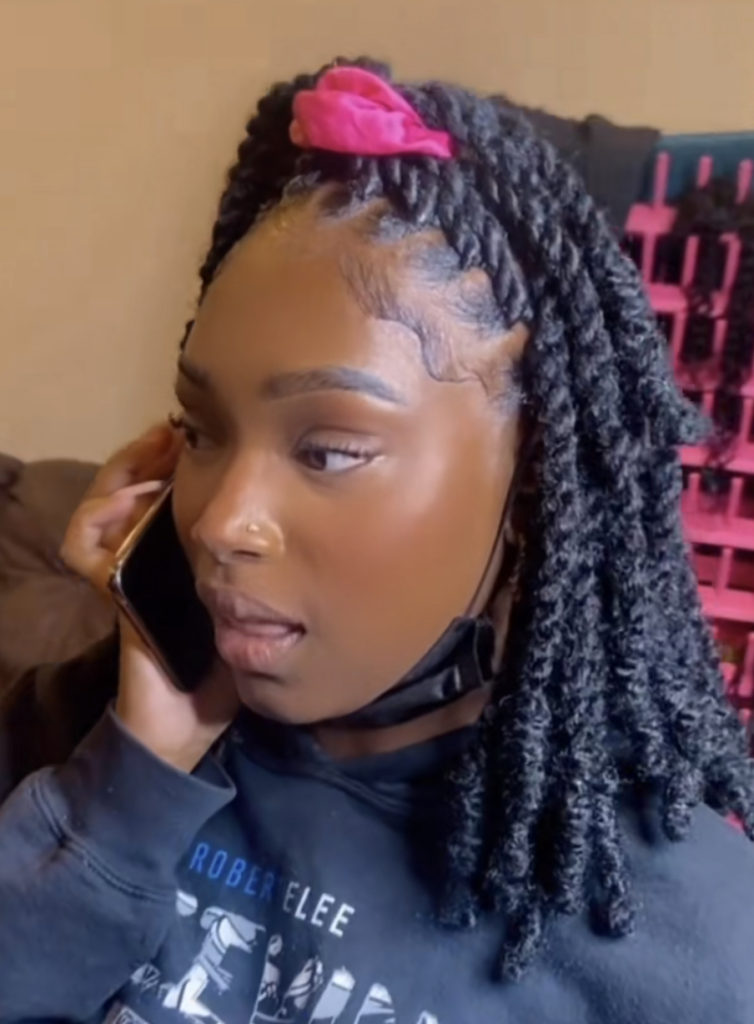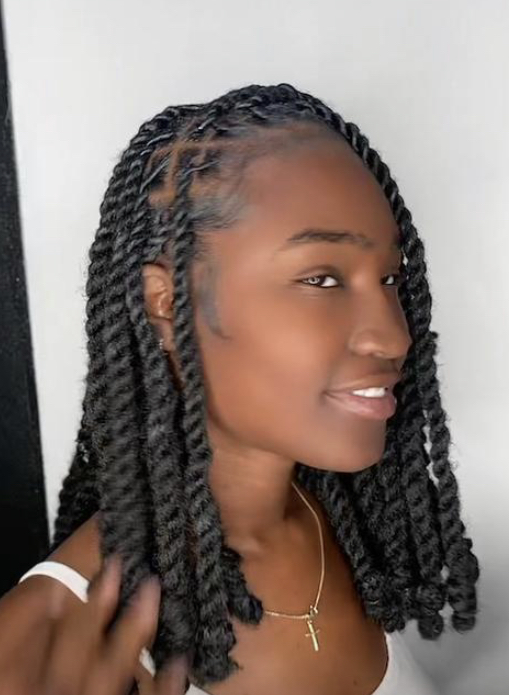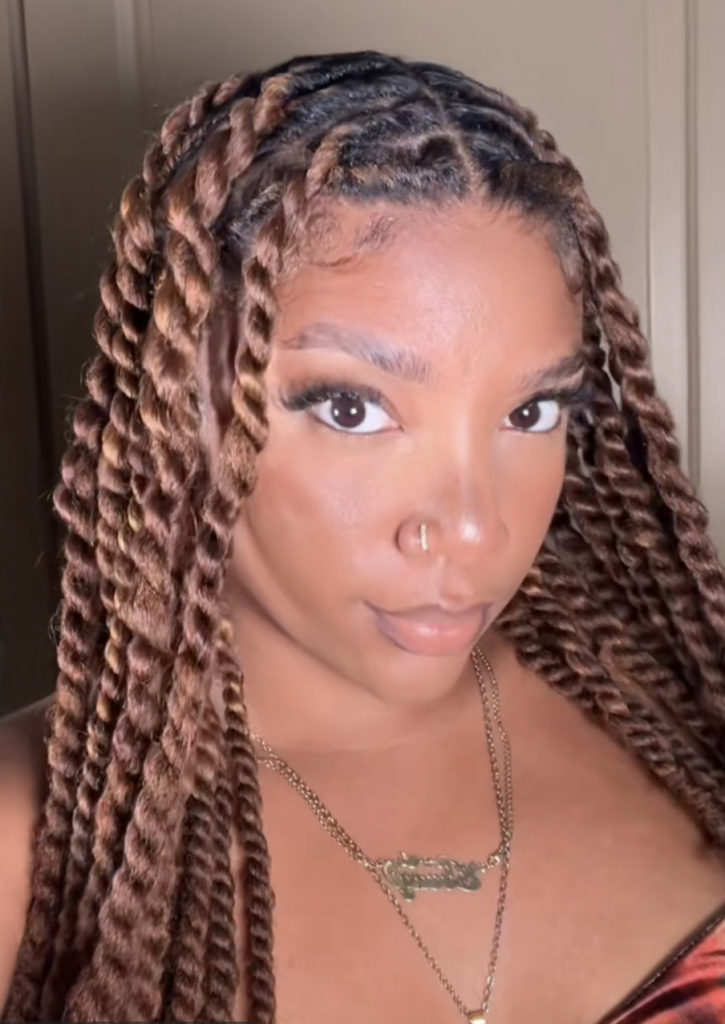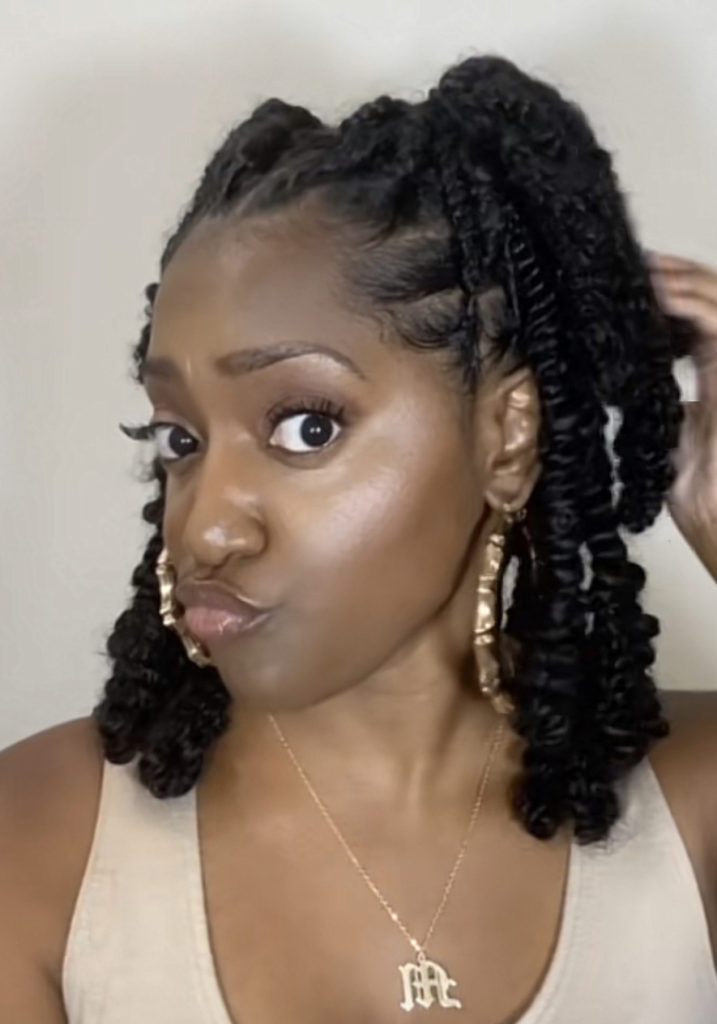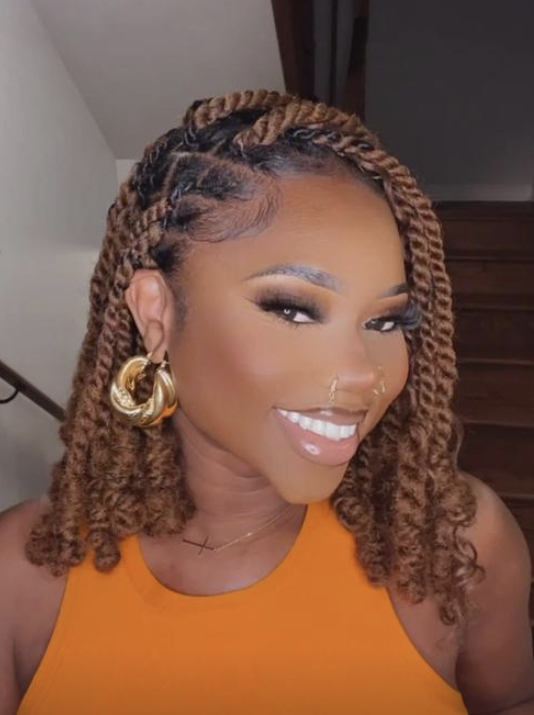 Invisible Locs: Cute Hairstyling Inspo PLUS How-To Tutorial!
Another plus that we forgot to mention about this invisible method, is that it can be retouched! Saving time and coins. Also, it can be done on starter Locs as well!
Moreover, this look is great for those who love the Loc look but don't want to commit to having actual locs. Does that sound like you? Well, then you have just found your beautiful strands a new design for the season!
Yet, another highlight and benefit of this fab hairstyle. If you don't like it, it's an easy fix to switch up to something else. However, as you've been seeing with our Hairspo throughout this feature; this look when combined with a bomb outfit, fresh nails and a bit of attitude… uhm, HUNNY! In the words of RuPaul… WORK!
Nevertheless, while some say this is an excellent look for the winter months when you really don't want to have to be bothered with your hair. Actually, we feel that invisible locs work literally all year long. Therefore, don't think of these "locs" as being a seasonal thing. We think they will be voguish whether it's cold, spring, summer or fall. So INDULGE!
How to Do Invisible Locs -Easy Tutorials to Recreate At Home!
How much will it cost you to get this look done by a professional? We once again asked around and we got a general idea on price point. While there was one outlier that quoted us $1k. Most hairdressers told us to expect to pay between $100-$500.
Seems about right in our humble opinion because there is a lot of work involved. However, what if you want to put the work in yourself. Is it possible to do at home? YES!
To recreate this style you will start off by using your own hair. Fashioning two separated sections into like a flat twist. Then as you move along down the hairstyle you add in additional Marley or Cuban hair to finish off the look. To help keep the finished "loc" from unraveling you can use a rubber band that matches your hair color to wrap around the ends.
Here are a few helpful tutorials to help you get the technique down pact!
**Want Even More Beauty, Lifestyle, Hair, Fashion as well as Celebrity Style Sighting News, Insights as well as Trends? Well Honey do we have something special for you! Download Our New Shiny App! Click HERE**
Thoughts on Invisible Locs: Cute Hairstyling Inspo PLUS How-To Tutorial!!!? Well let's connect then! We're always around and love to hear from you. Therefore, join the discussion and talk all things 1966 Magazine; fashion as well as celebrity style sighting related with us by dropping a comment like its hot down low. Or also hit us up on our Facebook, Instagram (1966mag); Tumblr, Pinterest or tweet us @1966magazine.