Fashion
De La Soul Performs at The DA.I.S.Y. Experience in NYC With Amazon Music!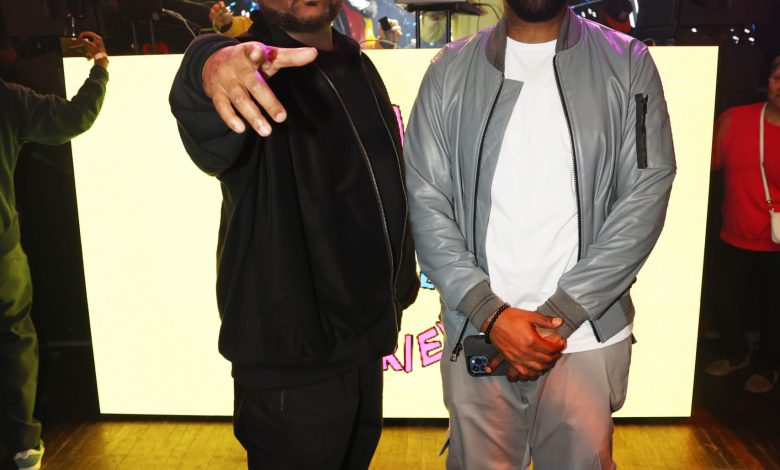 Hip hop lovers unite! De La Soul Performs at The DA.I.S.Y. Experience in NYC is an event that will definitely go down in the books! All the greats were in attendance, in order to celebrate and honor, one of the most groundbreaking; as well as influential groups in rap history.
De La Soul is a musical entity with much longevity. The group got its start all the way back in 1988. Almost 40 years ago, in Long Island, New York.
These true musical innovators changed the face of hip hop with their unique sound; fusing together jazz rap with alternative hip hop vibes. The result? Instant, well-deserved success. In the era of record sales, De La Soul have both a platinum, as well as two gold records; plus earning a Grammy for their talents.
Furthermore, the groups enjoys the history of top of the charts success. In 1989, their biggest hit, Me, Myself and I; peaked at Number one on the Billboard's R&B/Hip Hop Songs chart. The song also reached the Top 40 of the Billboard Hot 100. We love to see it!
De La Soul Performs at The DA.I.S.Y. Experience in NYC With Amazon Music!
Flash forward a few decades, and De La Soul finds itself still in action! With numerous fans still clamoring to hear the sounds and discography of this one-of-a-kind group. Therefore, what went down at Amazon's music event?
Last night, family, friends, and fans celebrated The DA.I.S.Y. Experience, an event that celebrated the life and legacy of the late David "Trugoy The Dove" Jolicoeur; and the influence and impact of pioneering New York hip-hop trio De La Soul. Which he co-founded with fellow members Kelvin "Posdnuos" Mercer and Vincent Lamont "Maseo" Mason Jr.
Produced in conjunction with Amazon Music, the event featured an emotional, impromptu performance from De La Soul in which the group ran through hits like "Stakes is High," "Potholes in my Lawn," and "Me Myself and I." The group was joined on stage by a collection of their friends including Black Thought, Dave Chappelle, Chuck D, Talib Kweli, and more. In addition, Common performed "The Bizness" with De La Soul and Queen Latifah delivered an impromptu version of her classic "Ladies First."
The Originals (D-Nice, Stretch Armstrong, Clark Kent, and Rich Medina) also curated a DJ set dedicated to the De La Soul's legacy, and Webster Hall was outfitted with designs inspired by the group's legendary album, 3 Feet High and Rising. The celebration coincided with the long-awaited arrival of De La Soul's music on streaming services. Amazon Music customers can explore the iconic group's music here.
**Want Even More Beauty, Lifestyle, Hair, Fashion as well as Celebrity Style Sighting News, Insights as well as Trends? Well Honey do we have something special for you! Download Our New Shiny App! Find us in the Apple App Store**
Thoughts on De La Soul Performs at The DA.I.S.Y. Experience in NYC With Amazon Music!!!? Well let's connect then! We're always around and love to hear from you. Therefore, join the discussion and talk all things 1966 Magazine; fashion as well as celebrity style sighting related with us by dropping a comment like its hot down low. Or also hit us up on our Facebook, Instagram (1966mag); Tumblr, Pinterest or tweet us @1966magazine.