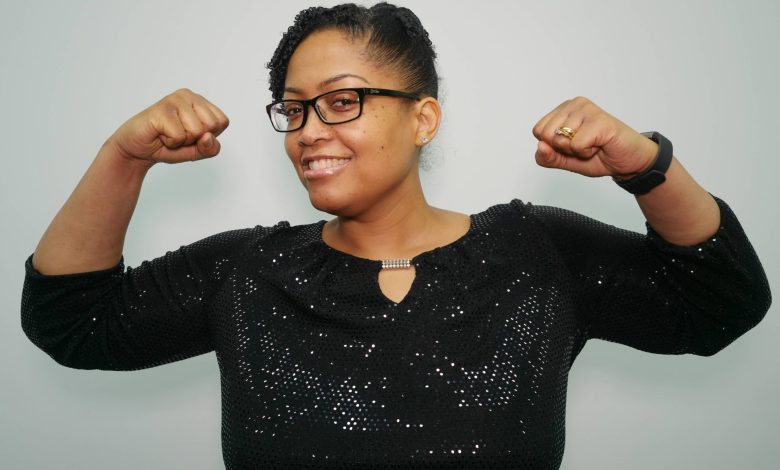 Imagine experiencing flu-like symptoms and getting the news that your condition is actually far more serious. That was the case for podcaster Dee Moore, whose journey with kidney disease began in 2018 when doctors realized that her kidney function had plummeted.
"I felt hot, I felt sweaty. I felt really run down and progressively I was getting worse and worse. Everyday tasks became very difficult," she shares. "A week into being in the hospital was when they said that my kidneys were failing and they didn't know why. I don't drink, I don't smoke. I was exercising regularly… It was completely out of nowhere. I was really, really shocked."
Moore had to spend two months in the hospital while doctors performed test after test trying to determine what was causing her kidneys to fail.
"I was fevering all night, every night, soaking through my clothes– soaking through the sheets like two, three, four times through the night," she adds. "I got to the point where I just couldn't move. I [would]  just lay there and I was just like, 'this is too much, I can't do this anymore'. I felt at that point that I was going to die."
In May 2019, Moore received even more bad news: she was six months away from needing dialysis and unfortunately, her BMI was too high to be placed on the transplant list.
"I thought, 'no I'm not. I'm not going to be on dialysis in six months' time. I'm gonna prove you wrong'. And then I left the appointment and I went home and all the different emotions started to hit me," Moore says.
RELATED: Your Kidneys Need You, Here's How To Help Them
Although she was hit with emotions, Moore kept her promise of doing whatever it took to prepare herself should she ever need a transplant. This meant getting in the best shape of her life and losing weight.
Choosing to live
Her journey to better health didn't end with the physical, however. She also got her mental health in order with the help of family, friends, colleagues and a health coach.
"My light in the darkness were my many visitors: family, friends, work colleagues and managers who brought cards, gifts and sent messages; all pouring love, hope and prayers into my suffering and lifting my severely broken and exhausted spirit. The irony was through this kidney failure experience I have felt more loved than at any time in my life before," Moore says.
In fact, her health coach helped her find the perfect mantra: one she still swears by today.
"She said to me, 'Dee, I want you to choose to live and I want you to say those words, I choose to live' and I sat there in silence. I didn't say anything. I didn't want to say anything," Moore shares. "Eventually I just said 'I choose to live'. And I kept repeating it and getting louder until I sat there and I shouted 'I choose to live' at the top of my voice and that was the turning point for me."
After two months in the hospital, Moore was able to be discharged with the help of a steroid medication that reduced her
Back to top button