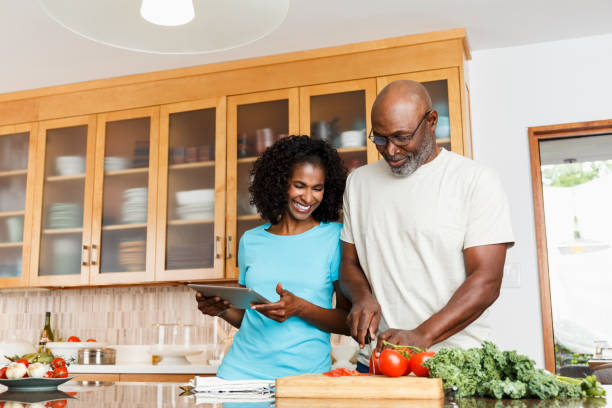 Black people are twice as likely to die from diabetes. A large part of this comes from pre-existing conditions such as high blood pressure that are connected to the food they are eating. A diet rich in fresh veggies, fruit and fiber has meaningful benefits for people with diabetes, a new research review confirms.
Doctors have long recommended this kind of "low-glycemic" eating regimen to help patients manage their diabetes and keep blood sugar levels steady. The new review of findings from 29 different trials lends support for that advice.
"Although it was small, the effects were important," study co-author Dr. John Sievenpiper, an associate professor of nutritional sciences and medicine at the University of Toronto says. "I think it provides an opportunity for patients to help them achieve their diabetes treatment goals using diet."
The trials reviewed in this study investigated the effects of a low-glycemic index/glycemic load diet for three or more weeks in 1,617 patients with type 1 or type 2 diabetes. Most were middle-aged and overweight or obese. Their diabetes was moderately controlled and they were using medication or insulin.
Glycemic index is a measure of how quickly different foods affect blood sugar levels.
Past research has found that low-glycemic index foods help keep blood sugar levels steady and reduce the risk of heart disease in people with diabetes.
READ: Diabetes: What to Eat When You're Sick
In this research review, low-glycemic diets were associated with