Black Breaking News
Discrimination lawsuit filed by Charlottesville's first Black female police chief thrown out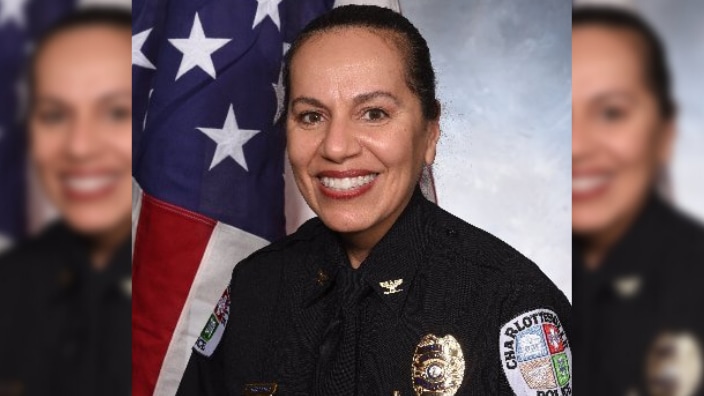 A judge has thrown out a discrimination lawsuit filed by Charlottesville's first Black female police chief against the city, a police union representative and nine local officials.
According to The Washington Post, RaShall Brackney, who claimed that her 2021 termination was driven by discrimination and her efforts to reform the Charlottesville Police Department, was not shocked by U.S. District Judge Norman K. Moon's decision to dismiss her $10 million lawsuit.
"It would be disingenuous to say I am disappointed with the Judge's decision — this is Charlottesville — I would not expect anything less," Brackney said in a statement, The Post reported. "Our team understands the racial politics of police reform and anti-blackness in the US, and notably, its influences on every institution, including the courts."
Brackney was chosen to oversee the department after 2017's deadly Unite the Right demonstration in the Virginia hub, where white supremacists and other far-right groups violently protested. Charlottesville Police Department's handling of the situation received harsh criticism, with many in the city losing faith in the authorities.
In her lawsuit, Brackney claimed she was forced out of her position after disbanding and terminating several of the SWAT team's employees. During an internal police probe, officials discovered that members used racial slurs, circulated obscene videos, and threatened other cops using agency-issued phones.
Charlottesville officials claimed to have supported Brackney's actions against the SWAT team but maintained there were morale issues in the police force. The chief allegedly had a tense relationship with some city staffers, and top officers were considering quitting if she remained in the position of leadership.
Moon concluded that Brackney had not presented enough evidence to support her claims that her termination violated the state's whistleblower statute. He determined that the former chief also failed to provide enough evidence to back her claims of racial and gender bias or defamation by city officials.
In a statement, City Attorney David Corrigan expressed satisfaction with the judge's decision.
"The City of Charlottesville and the individual defendants sued by Former Chief of Police RaShall Brackney are pleased by the court's well-reasoned decision to dismiss all claims," he noted, according to The Post.
TheGrio is FREE on your TV via Apple TV, Amazon Fire, Roku and Android TV. Also, please download theGrio mobile apps today!