Fashion
Dsquared2 Spring-Summer 2022 Ad Campaign-Soundtrack to Summer Vibes!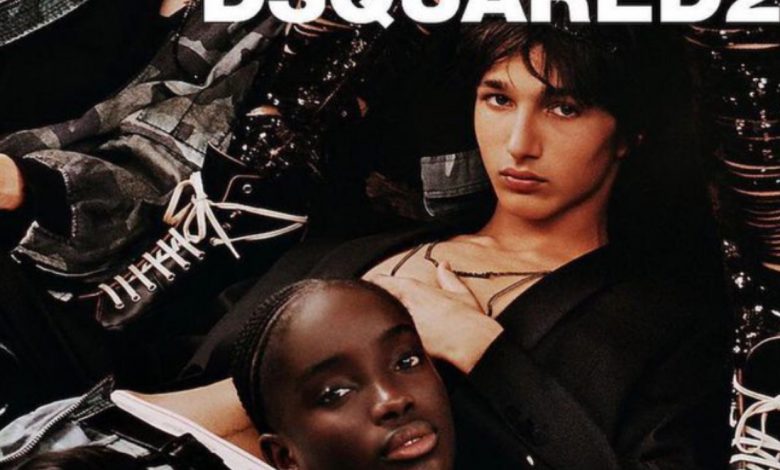 The Dsquared2 Spring-Summer 2022 ad campaign has been revealed and it is GIVING! Right off the bat you will notice a nice range of diversity with the models utilized. Something that we always love to see in fashion; and are so glad when designers spread the couture love among all races. Literally, every gorgeous skin tone is repped throughout the campaign and only makes these ads more visually appealing.
Furthermore, if you love clothes that project a real vibe and EXTREME aura, then this collection will be right up your alley! The whole ad campaign feels like a typical, perfect summer day. Hanging out with the crew, warm beautiful weather, the streets as well as sidewalks transforming into everyone's personal catwalk, acting crazy, chillin' and just living life.
Moreover, looking at this campaign is like you're shot inside music speakers, listening to Glass Animals, Lock It (you know, that Tinashe/Charli XCX mashup); Ariana Grande, Megan Thee Stallion or really any viral TikTok song. Each photo just seems to transport you as if you're riding the waves of the sounds of summer. It's simply photogenically REAL.
Dsquared2 Spring-Summer 2022 Ad Campaign-Soundtrack to Summer Vibes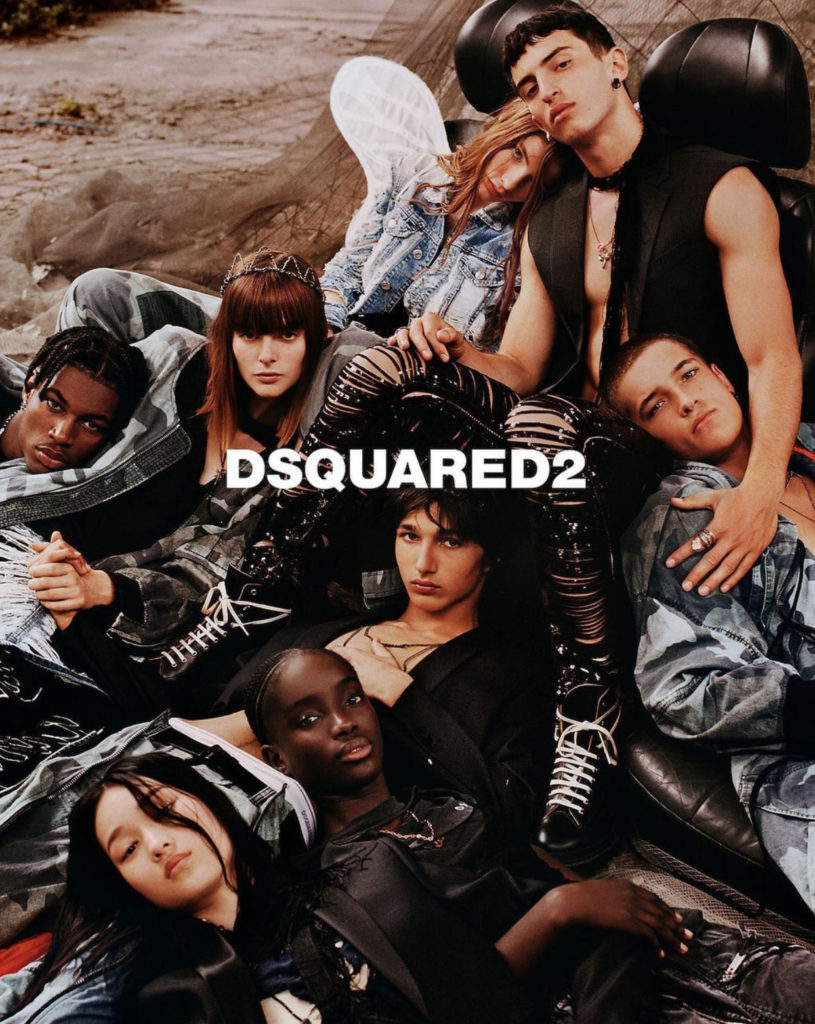 Besides the laidback, chill feel, there were some pretty awesome design details that we picked up on with this ad campaign as well. First of all, THE DENIM. Denim jeans will forever be a fashion staple that gives outfits the rocker flair they deserve.
The Dsquared2 brand ups the couture ante by giving their jeans a fresh, rework with patch embellishments, various rinses as well as distressed detailing. Nevertheless, the unraveled look is not only noticeable with Dsquared2 jeans.
The edgy brand continued the look with their other garments. Look closely and you will notice unraveling cute tops and stylish pieces. Overall the campaign keeps summer fashion in the realm it should… sexy and cool.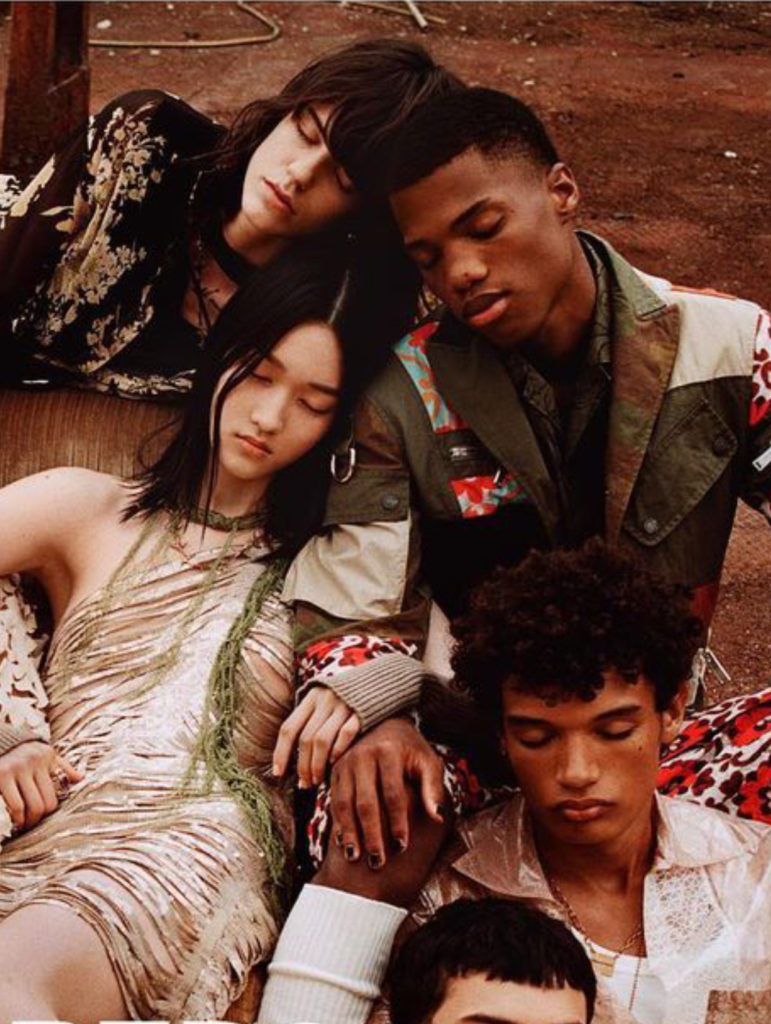 **Want Even More Fashion, Beauty, Lifestyle, Health as well as Celebrity Style Sighting News, Insights as well as Trends? Download Our New Shiny App! Click HERE**
Thoughts on Dsquared2 Spring-Summer 2022 Ad Campaign-Soundtrack to Summer Vibes!? Well let's connect then! Join the discussion and talk all things fashion as well as celebrity style sighting related with us by dropping a comment like its hot down low. Or also hit us up on our Facebook, Instagram (1966mag), Tumblr, Pinterest or tweet us @1966magazine.