Black Business
DSW Parent Company Makes $2 Million Investment In Michigan HBCU to Launch First Black-Owned Footwear Factory In the Country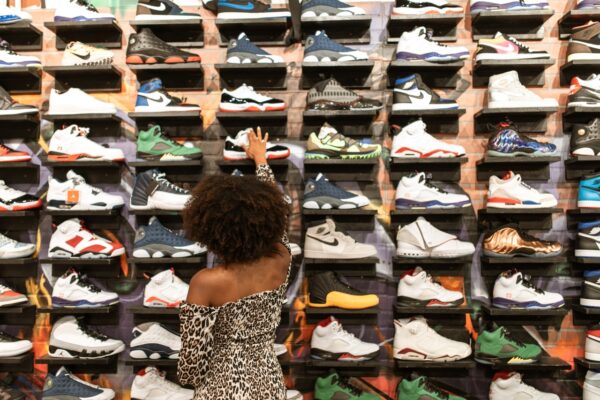 Designer Brands Inc., the parent company of Designer Shoe Warehouse, has made a $2 million investment to invest in what reportedly is billed as the country's first Black-owned footwear factory. 
Designer Brands, which is also launching an exclusive distribution partnership to sell products created in the factory in its stores, has partnered with footwear designer Dr. D'Wayne Edwards, who is also the president of the Pensole Lewis College of Business & Design in Detroit.
Pensole Lewis College is the first HBCU with a focus on design. The school, which was established in 1928, closed in 2012. Formerly known as the Lewis College of Business, the rebranded school will reopen in March 2022 on the campus of the College for Creative Services, a private nonprofit college in midtown Detroit.
When it reopens, Pensole Lewis College of Business and Design will become the nation's first reinstated HBCU. 
Pensole Lewis students will create the shoes. The new factory will be based in New Hampshire and will produce these shoes, which will then be sold exclusively at DSW, Footwear News reported.
"We see the footwear industry lacking effective representation by people of color, specifically Blacks, and this $2 million investment will address root causes to remove barriers," Designer Brands CEO Roger Rawlins said in a press release.
"Blacks represent less than five percent of those across all design industries, thus lacking much-needed diversity. Designer Brands and DSW's commitment with Pensole will create a U.S.-based shoe factory, with the goal of all work leading to the launch of Black designers' brands inside of DSW."
The factory will be called the Jan Ernst Matzeliger Studio, named after the Black footwear innovator who patented the shoe lasting machine in 1883. The lasting machine made a huge impact on the industrialization of shoe production. It made it possible to pull the upper leather over the last with a machine. 
Read full story on Finurah here.
---
More news from our partners:
'No One Has Even Sent Condolences': The Family of a Mentally Ill Man Who Was Sexually Abused and Killed In a Philadelphia Prison Files Lawsuit
One Black Family Claims California Took Their Land for a State Park 75 Years Ago. Now They Want it Back.
WNBA Star Falls Into Middle Of Political Chess Match | Brittney Griner Held In Russia On Charges Of Traveling With Vape Oil
---